Restaurant Review: Meat Fish Wine, City
Jesse Mulligan discovers a top-glass new eatery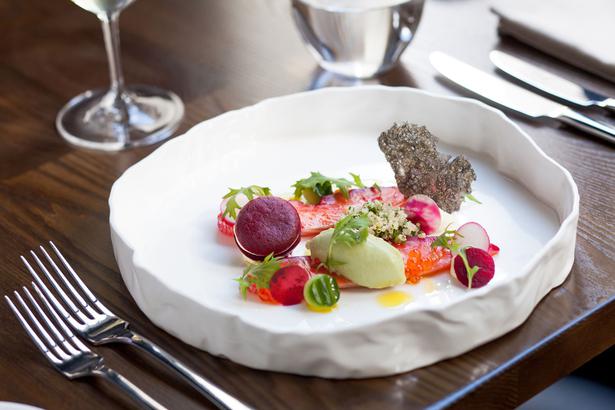 Wednesday Aug. 10, 2016
Style: Smart dining
Address: 2 Chancery St, City
Phone: (09) 374 0990
Bookings accepted 
Website: meatfishwine.co.nz
Drinks: Fully licensed
From the menu: Cured salmon $20, Gnocchi $29, Cured meat $23, Prawn kokoda $19, Fish of the day $35, Steak $40, Restaurant Review: Meat Fish Wine, City
Rating: 8.5/10
I recently went to the launch event for Air New Zealand's new Fine Wines of NZ initiative, where a team of independent experts chooses the 47 best wines in the country, and for the following year the airline serves them in business class and promotes them at international functions. It was a great event and all the wine was delicious.
"It was a great event and all the wine was delicious!" I said to the guy next to me. Then, feeling insecure about being one of the only non-wine industry people in the room, I tried to come up with something more discriminating. "Actually, there was only one wine of the 47 I really didn't enjoy and that was the second Bordeaux blend," I added, and screwed my face up to show that I meant it.
"That was the wine I made," he said.
"Oh," I replied, and tried to think of something else to say. "Is that the fire alarm? I think I can hear a fire alarm."
I quickly left the room, to go set off the fire alarm.
It's been a month for it. Dining at the new Meat Fish Wine I was extremely impressed by the sommelier, who knew a LOT about wine and could talk about it with patience and alacrity. I asked where he was from and he said he'd been sent over by the Meat Fish Wine head office in Melbourne to make sure things got off to a strong start.
Later the restaurant manager, another total pro, came over to check on our table. I thought I noticed an accent and said to him loudly "are ALL your best staff from Australia?", meaning it as a compliment. But he was from New Zealand, and worse, we'd met each other before.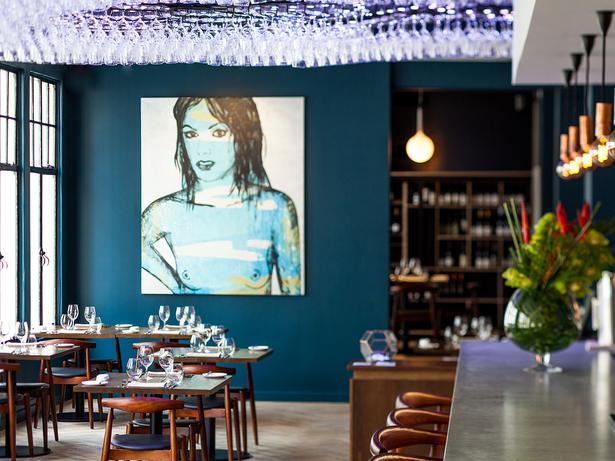 I only knew about the Australian connection because a Melbourne PR firm had sent me six press releases, the tone of which went from breathless to apologetic to embarrassed as the opening was delayed by weather — "Auckland's wettest June on record", said one of them (actually not even in the top 10 wettest Junes, Metservice tells me, but good on them for embracing post-truth politics).
Anyway, the fit-out was worth waiting for. It's flash as, with shiny tiles, dark wood and a clever ceiling sculpture of wine glasses combining to an atmosphere of corporate opulence. It felt expensive, even more so when I opened the menu to "wines by the glass" and saw that they ranged from $22-$64. But I'd skipped a page — there is a list of less expensive options, just be sure you don't get unknowingly page-turned when that sommelier is doing his excellent thing.
The menu is very good, with several standouts. Firstly, the steak is outstanding. It was sirloin, which I often find to be an unappealing cut, combining the tastelessness of eye fillet with the toughness of scotch. But here it was different — cut thick, for starters, it could have been a chunk of prime rib if not for the telltale cap of fat. Protected from drying out by its sheer mass, it came with a sticky dark jus and set polenta, the two of which swirled together made a great dip for the chunky chips we ordered on the side.
Omnivorous options include a lovely potato gnocchi, served on cauliflower puree with cauliflower crisps — tiny burnt brown florets that were first crunchy, then chewy then yielded into a big hit of caramelised cauli flavour. A shredded cabbage salad, despite how unpromising it sounds, was fantastic.
READ: Restaurant Reviews by Jesse Mulligan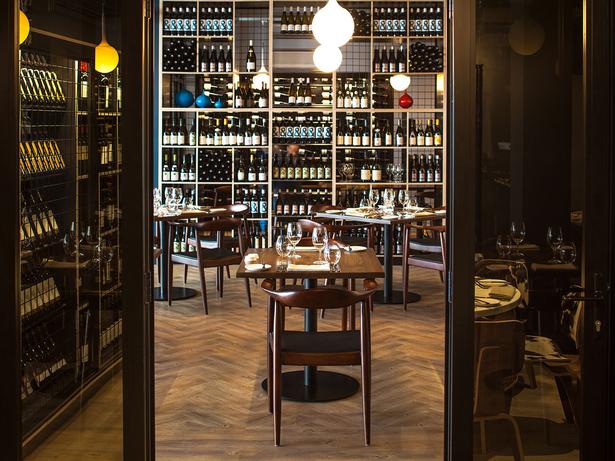 You should order it as a side for fresh mouthfuls to punctuate all that roasty bistro flavour in the mains. It's dressed in lime and has big Asian flavours like Vietnamese mint and coriander, with some textural surprises — deep fried broad beans, I think, forming part of a crunchy Myanmar seed mix tossed throughout.
The beetroot-cured salmon blinis served with icy avocado sorbet are recommended, as is the board of cured and fermented meats — not sure where the fermented bit comes in, but the terrine was full of deep piggy flavour. I had to peer-pressure the waitress into admitting it was made from a scooped-out pig's head. You can see why they don't print that on the menu.
Meat Fish Wine is worth visiting just to check out this room, suddenly one of the best high-end dining environments in the city. I'm not sure what you'll make of the toilets, which are unisex and call on you to wash your hands at a giant window looking out on the other diners. Only when you leave do you realise the glass is one way. It'd be a great place to spy on what your companions get up to when you're not there — but if you spot your beloved playing footsie under the table, make sure you've had the steak before you storm out.
Share this:

More Food & Drink / Dining Out