Mekong Baby's New Head Chef
Ponsonby restaurant Mekong Baby's new chef has spent the past 10 years in Denmark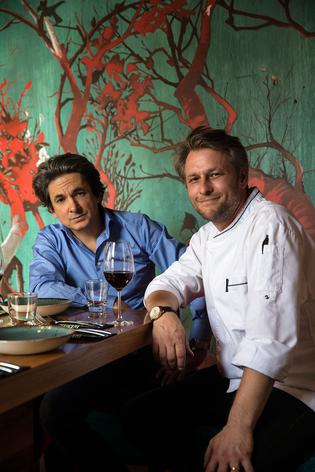 If you've eaten at Mekong Baby you'll be familiar with the restaurant's punchy Asian flavours. So you may be surprised to find that their new head chef is a Brit who has spent the past 10 years working in Denmark, specialising in new Nordic cuisine.
"The food I was doing there was very subtle, all about coaxing your tastebuds using natural taste enhancers," explains charismatic chef Jeff Scott Foster, pre-lunch rush at the Ponsonby fusion eatery. "Here the flavour just hits you. It's fresh, vibrant, screaming on the plate."
Mekong Baby owner Dominique Parat had put the feelers out to international recruiters following the departure of chef Ben Convery; the idea was to find someone who had trained at a Michelin-starred restaurant as he had (at L'Hermitage near the French Alps).
The stars aligned when Foster, who had worked at Michelin-starred restaurants with celebrity chefs Marco Pierre White (Harvey's, London), and Michel Roux jnr and Gordon Ramsay (Le Gavroche), answered his call. Foster had been running his own Restaurant 5 in Svendborg but the time had come to move on from the small Danish town where he lived with his wife and three children.
"It's evolution, not revolution. People come here for their favourite dishes. So we're not going to change things straight away — don't be stupid!" he says laughing.
Although this cuisine isn't entirely new to him — he once talked his way into a Koh Phangan kitchen so he could study Thai cooking techniques — Foster plans to introduce the European methods he used in Denmark, such as fermenting, drying and smoking.
He concedes that after eating Danish food for so long he'll need to build up his chilli tolerance, but anyone who meets him will realise he's bringing his own brand of heat to the kitchen.
"I want to work with people who've got a hunger in their eyes. I want them to put up a dish and say, f*** that's good. Then put up another and say, f*** that's better!"
• Mekong Baby, 262 Ponsonby Rd, Auckland. Ph (09) 360 1113
Share this:
More Food & Drink / Dining Out