Restaurant Review: Namo, Ponsonby
It wasn't love at first taste but Jesse Mulligan would consider a second date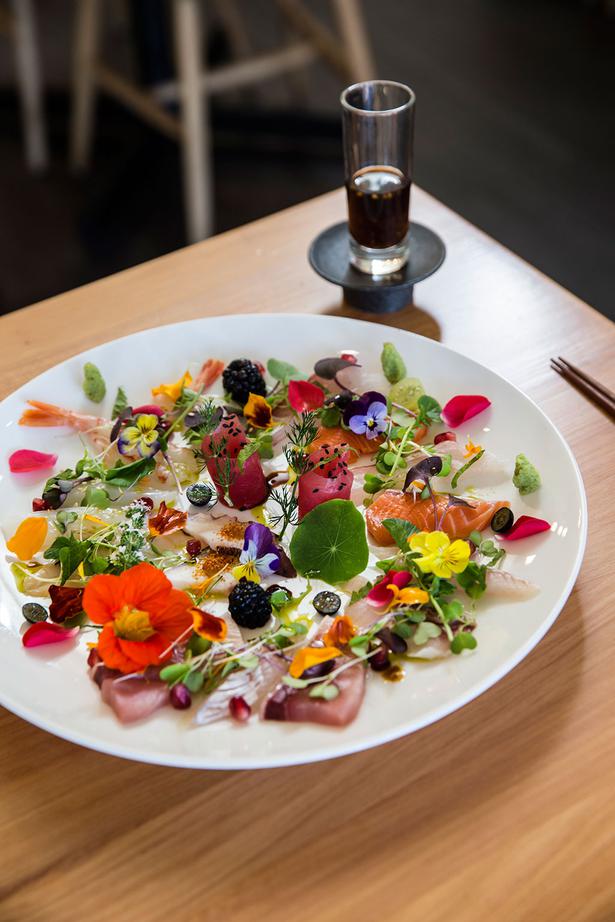 Wednesday Jan. 20, 2016
Address: 244 Ponsonby Road, Ponsonby
Phone: (09) 376 9909
Bookings accepted
Cuisine: Japanese
From the menu: Sashimi Carpaccio ($24), Pork Gyoza ($9), spinach and roasted coconut ($10), Nanami chicken ($10), Green Papaya Salad ($14), Salmon Kuwayaki ($24), Beef Wasabi ($25), Prawn Tempura ($14)
Drinks: Fully Licensed
Rating: 7.5

I once ate at Nobu in London, a very scene-y and expensive Japanese restaurant on Park Lane. It's the place Drake took Rihanna for a date — though when I was there the only celebrity eye candy was Lily Allen. Did I take a photo? No, it's just not the done thing. In fact, I probably shouldn't have even surprised her with that neck rub.
The food was wonderful, but it's the service I remember best. A friend was in the early (secret) stages of pregnancy, and had quietly informed the manager before we arrived. Somehow, the waiter poured a glass of bubbles for each person, waited for the toast, and then quietly took her glass away without anybody noticing. It was clever, graceful and ­­— like all of the best service I've experienced — totally understated.
The chef at new restaurant Namo used to work at Nobu in Tokyo (there are dozens of Nobus these days, making plenty of money for co-owner Robert De Niro; if you thought he was desperate doing those Meet the Parents sequels, don't pity him too much). As you'd expect, this guy knows what he's doing.
Stationed at an open counter with a handsome haircut and busy hands, the chef should be the star of the whole experience but in fact, none of the wait staff mentioned him or told us about his background. They were lovely, but a bit confused. I wonder what they'd have done if we'd told them one of us was pregnant — probably laid out an extra table setting.
READ: Restaurant Review: Andy's Burgers, Sky City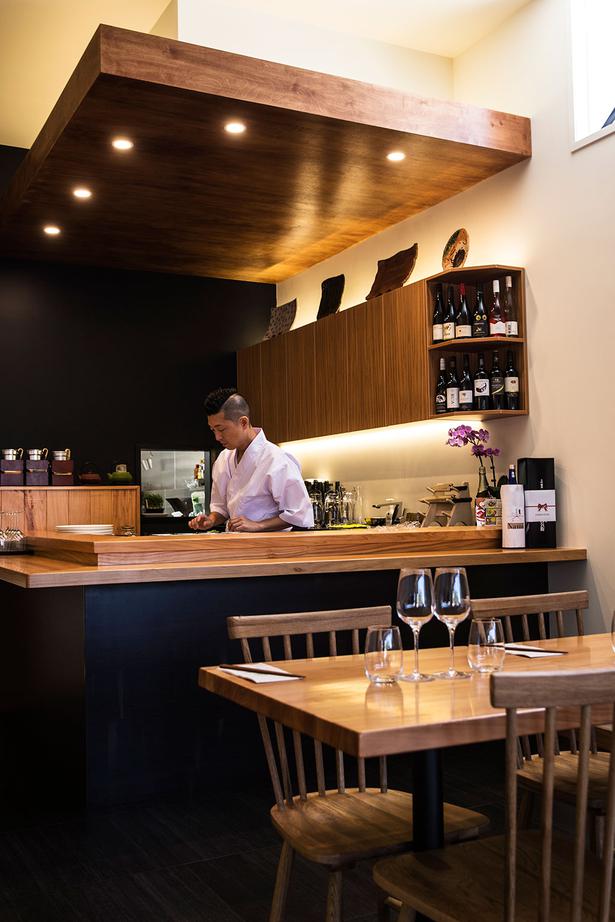 It's a shame, because they could easily improve things without much effort at all: come to the table voluntarily rather than when called, keep an eye on near-empty glasses and clear away dishes once they're done. You don't need to provide silver service these days, just be fast, present and eager to please. To be fair, they're doing okay on that last count.
They've given the place a beautiful new fit out — wooden slats and light colours — and the food is exciting and unique, particularly for the genre. Ponsonby Rd already has at least two Japanese restaurants offering the usual suspects — sushi, teriyaki chicken and agedashi tofu — and I probably wouldn't have bothered reviewing Namo except that their menu was so different, with pan-Asian influences and intriguing takes on traditional Japanese dishes.
Aside from his Nobu-tastic CV, chef Takashi Shitamoto is (I've learnt from subsequent research) an obsessive, well-travelled foodie, who made it his mission last year to visit 10 of the top restaurants in the world and, I'm told, can talk at length about the whys and hows of every dish he creates. I would have loved to experience this for myself.
The sashimi platter includes a couple of unexpected entries including squid, which is at least from the sea, as well as blackberry, nectarines and grapes — talk about frutti di mare. Takashi, who has taken traditional sushi training and is licensed to cut blowfish, decorates the platter with whatever is market fresh on the day. This is much easier in January than it is in July of course, but I look forward to seeing what he does with Brussels sprouts and swede later in the year.
His spinach dish is beautiful, tasty and clever: a shot glass of roasted coconut shreds and lemon rind, with a solitary green leaf balanced on top with a Goji berry acting as paper weight. You form a cup with the leaf, empty the glass into it then spoon over a sticky palm sugar, shallot and ginger sauce. It was a more southeast Asian than Japanese, and all the better for that.
READ: Restaurant Review: Pasta & Cuore, Mt Eden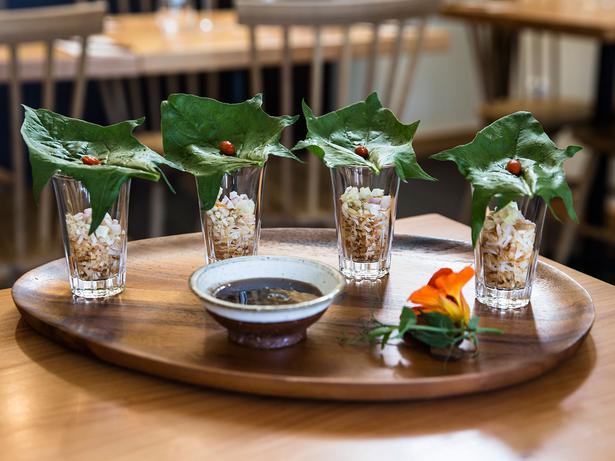 Pork gyoza are an essential order — they're great eating almost anywhere — but here, the chef does something cool, attaching six of the little pot-stickers under a translucently thin dough roof, itself singed gyoza-style and garnished with spring onion and sesame, and a spicy, pulpy tomato sauce on the side.
Salmon kuwayaki and beef wasabi are excellent versions of the sort of food you're more likely to expect at a Japanese restaurant — pan-fried and glazed in a reduction of salty-sweet flavours. The green papaya salad is harder to love — a concession to the Thai owner, apparently, but likely to be disappointingly underspiced for any serious devotee of the dish.
There's no dessert menu yet, so when you finish your mains, the plates just sit there in front of you until you take the hint and leave.
I bullied my guests into going next door to Farina for tiramisu and a glass of Negroamaro. There, the waiters were fast, the bartender was charming and we were in and out in 15 minutes. It reminded me that great service makes you leave in love with a place. I'm not in love with Namo yet, but I'm up for a second date.
READ: Restaurant Reviews by Jesse Mulligan
Share this: