Where to Eat: Paris Butter, Herne Bay
Nick Honeyman tells us about his new restaurant, located in the former Vinnies in Herne Bay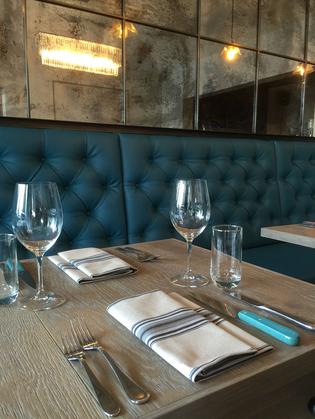 We've seen your name on the exec chef credits at several restaurants now. Why should we pay particular attention to this endeavour?
This is my very first restaurant in New Zealand that I own. I am building this baby from the ground up and turning my dreams into reality.
French food is known for being rich and decadent — how do you plan to bring your passion for 'fresh clean eating' to the plate?
French cooking techniques for me are more important than the ingredients. They are methods that have stood the test of time and I guess I have adapted the ingredients to the way I like to eat. A little bit lighter, fresh and vibrant.
How does Paris Butter (the dish) fit into this clean-eating ethos?
The name is just something playful that reminds me of sitting in a bistro in Paris eating a steak with Cafe de Paris butter. Clean eating for me is about ingredient choices and being conscious about what you consume. You need to balance your diet, not limit it.
You've got some stiff competition in the French cuisine stakes in Auckland. What will set Paris Butter apart from the others?
Not only French, Auckland cuisine in general is world class. I feel proud to be part of such a cool city. We will just stick our heads down and push on as best we can using everything we have learnt along the way.
Tell me about a dish on the menu right now you're particularly proud of.
I am doing my own takes on all of the classics. Expect to see the likes of steak tartare, "KFC" confit chicken leg, cassoulet and the ever-humble creme brûlée.
How do you feel about living up to the legacy that was Vinnies?
Having the keys handed over to me by Geoff Scott was the best thing I could have ever wished for. A chef who I have so much respect for and who had plenty of whole-hearted advice for me. I am humbled to be walking in the footsteps of such an institution.
- Paris Butter, 166 Jervois Rd, Herne Bay, open Wednesday-Sunday.
Share this:

More Food & Drink / Dining Out