New Opening: Otherside Food Truck
Meet the new vegan food truck offering delicious, plant-based goods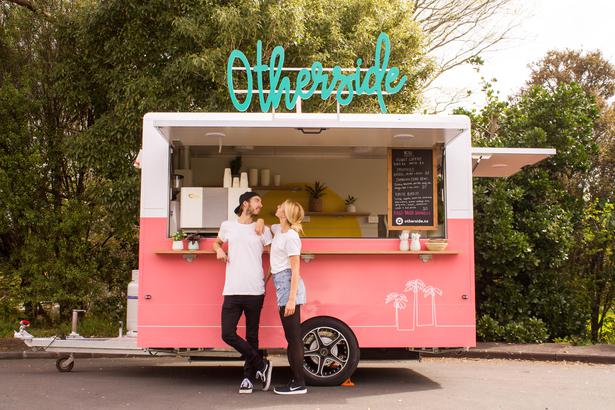 Friday Oct. 20, 2017
With its pink-white-and-blue exterior, Otherside is a new food truck that's hard to miss, and has a plant-based menu full of bright flavours to match. Owners Ellie Barron and Jordan Macann met while working in cafes in London and decided they wanted a project of their own.
"We wanted to open a cafe, but we realised a food truck's even better, because we can go wherever people are," Ellie says.
They're vegan themselves, and Otherside's menu aims to show how "beautiful and colourful" plant-based food can be. For breakfast there are vibrant, fruity açaí bowls (below), smoothies and Flight Coffee — a brand they picked because of its commitment to quality.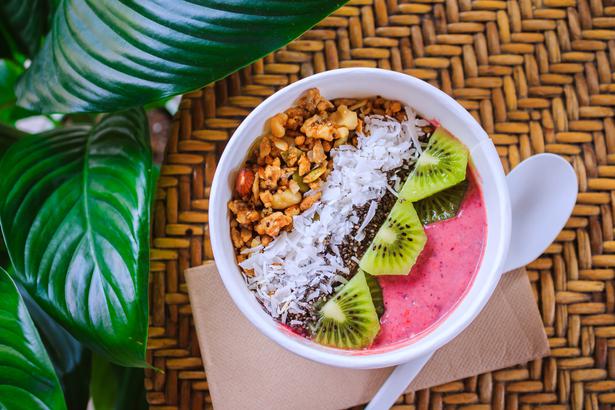 Acai Bowl. Picture / Supplied

In the evenings, try their Jamaican jerk bowl with quinoa, amaranth, slaw, mango salsa, jerk tofu and an avocado sauce. Their kimchi burrito has also proven to be a hit, with brown rice, chipotle, miso kumara, beans, kimchi, cashew sour cream and avocado wrapped inside a toasted tortilla.

Ellie and Jordan have sold every last bite at each appearance so far and have a summer of festivals and markets planned, with new dishes and desserts popping up along the way.

To see where they're off to next, visit Otherside.nz or follow them on Instagram @otherside.nz
Share this:
More Food & Drink / Dining Out