Restaurant Review: Pasture, Parnell
Jesse Mulligan tastes his way through the menu at innovative new restaurant Pasture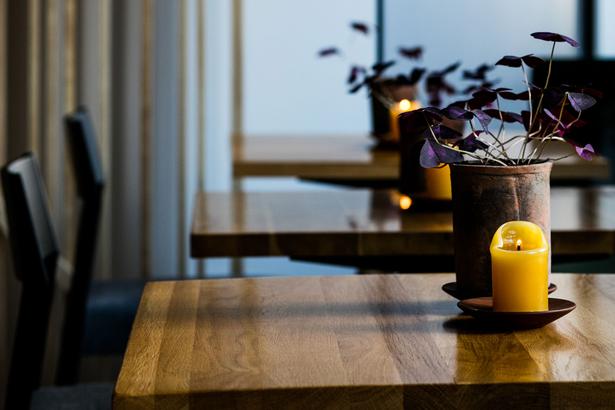 Wednesday Sept. 7, 2016
Cuisine: Modern
Address: 235 Parnell Rd
Phone: (09) 366 7766
Website: pastureakl.com
Bookings accepted
Drinks: Fully licensed
From the menu: six-course tasting menu, $115
Rating: 10/10

Pasture is perfect, with room for improvement. That is to say, this restaurant would make a top 10 list in almost any city in the world, but we don't live in San Francisco and I'm a little concerned that elements of this cutting-edge culinary experience may be too much, too fast, for some guests. Opening a modern Nordic-style restaurant in Parnell is a bit like opening an Apple Store in Selwyn Village.
I'm thinking mostly about the winelist, which is other-worldly in terms of its scope and imagination, but will be an unexpected challenge for anyone whose usual technique involves picking a known varietal from a known region. There is a pinot noir but it's not from Central Otago and doesn't taste much of pinot noir; there is a sauvignon blanc but it's from Adelaide and fermented on skins which colour it orange; there is one sparkling by the glass, a chardonnay (it's pretty orange too).
The sommelier, like everybody else there, is intensely knowledgeable and passionate about what you're putting in your mouth but she needs to know when to say "if you're looking for something familiar, how about a glass of pinot gris?". Otherwise you can end up a bit embarrassed, with a glass of something you're a bit scared of, and "embarrassed and scared" is not an empowering way to begin a meal.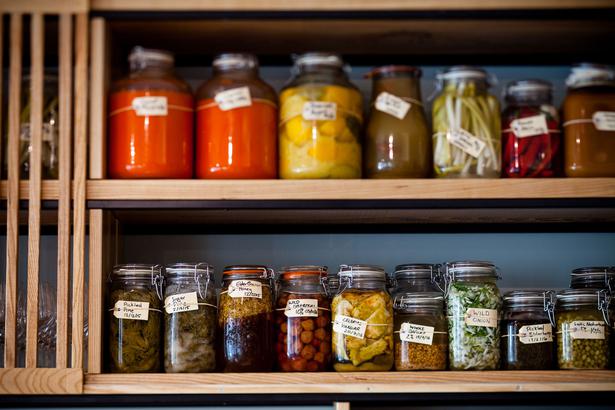 Pasture is a beautifully new restaurant in a beautifully old building, with a state-of-the-art induction hob operating next to an open-fire brick hearth. There are no choices, just a tasting menu of six courses plus extras, and the best place to sit is at the bar watching a team of young chefs work together in silence to create one masterpiece after another.
Some of these creations are of the mindbending, questioning-everything-you-know variety — witness the dessert featuring beetroot cooked in last season's plums — but there are some safer moves too. The sourdough is the best bread you will ever eat, and comes with a rough yellow cube of fermented butter which stinks like cheese, in a good way. You can buy freshly-baked loaves each day from Pasture's bakery door, and if I lived in Parnell I'd make this part of my morning routine.
Service is overseen by one of the owners, Laura Verner, who maintains a charming, calm control even when things are busy. I also recognised a talented waitress from another high-end restaurant, who was running the show last time I'd seen her — for now at Pasture she seems mostly in charge of glassware, quietly learning from her new mentor like the Karate Kid painting a fence.
Laura's husband, Ed, is the chef who has worked at some of the planet's most renowned restaurants. Now he's back home with his own venture and it's a step up and sideways from almost every other kitchen in Auckland. The cooking is innovative but transparent, the flavours challenging but straightforward.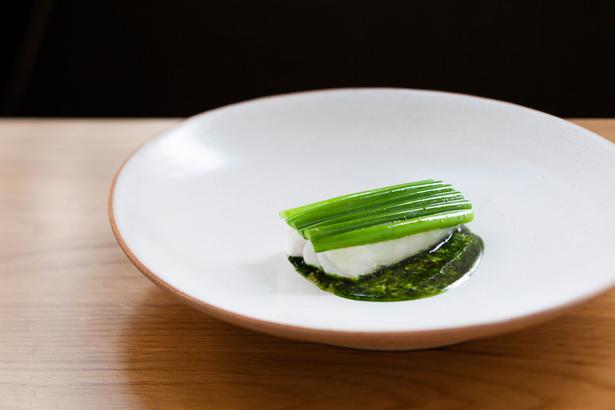 This is where a tasting menu really works. Nobody you know would, given the choice, request whole celeriac for their main meal but Pasture's version demands you reappraise this bulbous root. The vegetable is glazed with beef dripping then cooked over an open flame, before being halved and sliced like a piece of steak. Sizzling brown on the outside, pale white and juicy on the inside it's served with mozzarella cream and a dark yeasty gravy.
Chefs work hard to achieve balance in their dishes, but traditionally there are limited ways of doing this. Rich food needs acidity and until recently that meant vinegar, citrus or some other creative use of fruit. But fermented foods have opened things up in this respect — if you wondered why kimchi was suddenly everywhere it's because it gives chefs another option for sharpness. And now Pasture takes things to the next level, using the same lactic fermentation methods to extract acidity from ingredients such as potatoes or kawakawa leaves (the latter, served with smoked egg yolk and barley risotto, have been pickling for a year, and there are plenty more jars of preserved produce on the shelves ready for future exploration).
Make sure you try the elderflower cider — another summer harvest frozen in time for enjoyment over the cold months. It's another aspect of the sustainability practiced — even meat cuts are chosen based on what the supplier has in surplus. Some greens are foraged from the nearby Domain.
If this sounds worthy I should emphasise that it tastes impeccably delicious, clean and fresh, with agreeably bitter notes throughout to balance the sweet and unctuous. There are molecular tricks but they're used sparingly, and mostly you can watch the raw ingredients transformed in front of you. This is world-class stuff; please book immediately and help demonstrate that Auckland deserves it.
Share this:

More Food & Drink / Dining Out