Restaurant Review: Ampersand, Orakei
Ampersand is already one of the best dining options in town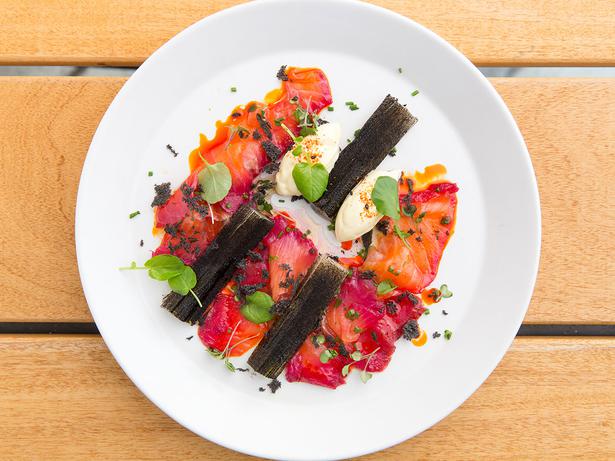 Wednesday June 7, 2017
Cuisine: Modern European
Address: 228 Orakei Rd, Orakei
Phone: (09) 522 9503
Bookings accepted
Drinks: Fully licensed
From the menu: House-smoked salmon $17, kumara ravioli $22, tuna tartare $18, grilled fish $29, duck bisteeya $28, broccolini $9, apple, blackberry and Champagne trifle $14
Rating: 9.5/10
I can't visit the suburb of Orakei without remembering my horrific first experience there. I'd just arrived in Auckland, was trying to break into the media industry and wanted to have some professional photos taken.
Someone recommended a guy who'd do it for cheap and, when a cash price had been negotiated, he told me to meet him in an empty boat shed at noon, the sort of invitation where if it happened in a horror movie you'd be yelling "no, don't do it!" to the main character, knowing he was about to be murdered.
I wasn't physically harmed on this photoshoot but the emotional scars remain. No lighting, no makeup, the sun beating through the corrugated plastic roof, making me sweat in my cheap woollen suit. The perspiration and stress triggered a rash on my face which is clearly visible in the final photos.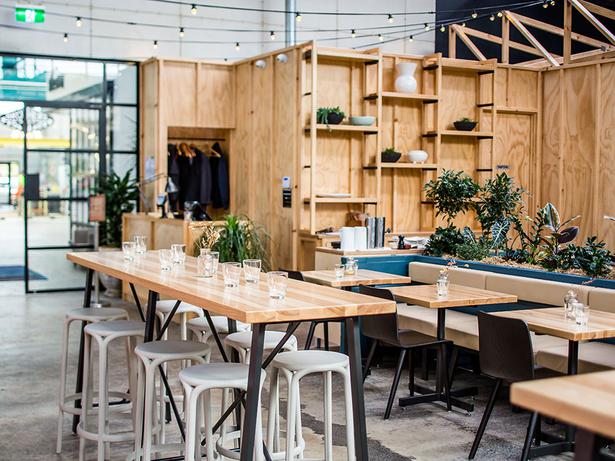 I posed my foot on a chair in an effort to affect cool sophistication but the photographer's dog wandered over and licked my ankle. I should have known there would be professionalism issues when I'd asked to see his show reel and he accidentally scrolled too far and landed on a picture of himself sitting on the toilet.
One by one, however, my memories of that day in Orakei are being replaced by happy thoughts. I recently took my family to the outstanding new Bird on a Wire for dinner, we went biking across the wetlands footbridge and took camera snaps of shags, and now I've had a fantastic night at Ampersand, my pick for the sleeper hit of 2017.
Some (too few) restaurants make you feel good as soon as you walk in, and this is one of them. The staff are beautifully uniformed and busy, the room is expansive yet somehow intimate. I don't know how they've managed to create great lighting in a warehouse with 15m high ceilings but they've done it, and the sporadic greenery further warms things up.
The chef is Mikey Newlands, who used to cook incredibly good food at Bracu, south of Auckland. Man he worked hard at that place, getting in early to stuff his chickens with hay so that they were perfectly aged, seasoned and tender when he went to cook them a few days later.
Then, on his few nights off he'd run pop-ups around the city with his partner Amanda Rogers, who is so good at her job on the floor that for several years she ran the show at Sidart, arguably Auckland's best fine dining experience.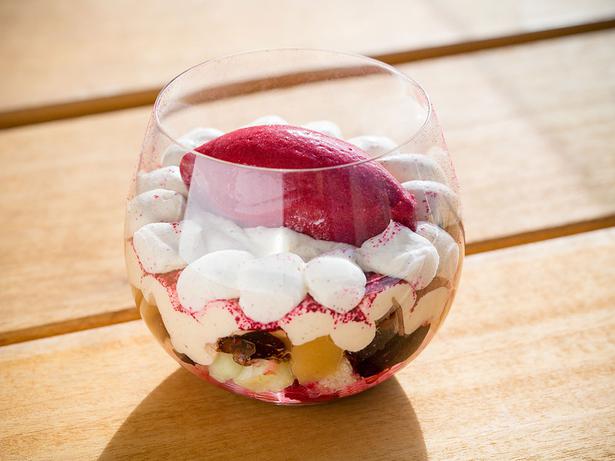 And now the two of them have found this space in the newly jazzed-up Orakei Bay Village, stumbling across a part of town with tens of thousands of wealthy residents who have no place to eat. Mikey could have done woodfired pizzas and they still would have been a hit, but he didn't become a chef to pick the low hanging fruit. Instead he's cooking the stuff he loves — fresh, exciting, unbelievably delicious dishes that make pizza look like a dull joke.
READ: Where to Find Auckland's Best Pizza
Take the "grilled" market fish, which sounds pretty ordinary on the menu but was cooked so beautifully every mouthful was a juicy pleasure. Surely you can't make bluenose taste like this by just grilling it, chef? Sure enough, it had been cooked in a water bath, then panfried and then finally grilled to give it those little telltale stripes.
None of this detail is on the menu and I had to press him to get it, but that's a pretty good example of the way he's always done things — taking the long route to great taste, even if he's the only one who knows what was involved on the journey.
That bluenose comes with a shrimp butter and the combination of fresh marine with rich crustacea is a trick he employs regularly — folding pieces of oyster into a tuna tartare, and drizzling crayfish oil over house-smoked salmon.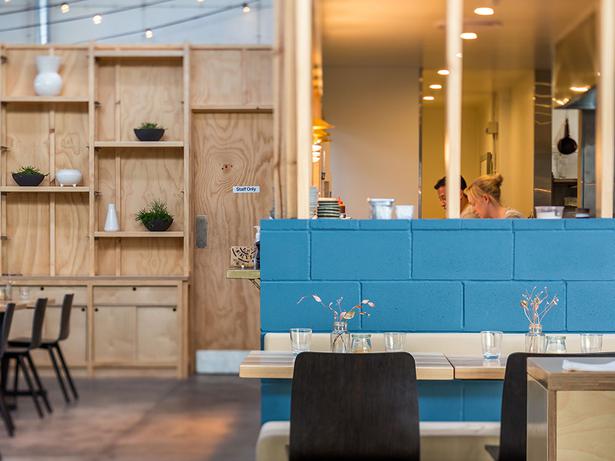 Steamed broccolini, a pleasant if dull vegetable for a side dish, was served with one of the best taste-bombs I've come across: sriracha hot sauce stirred into thick mayonnaise, sprinkled with roast peanuts. It's so incredible and simple, I've started making it at home.
You can't go wrong with this menu — though I'd be disappointed if you didn't try the duck bisteeya, featuring stewy bird wrapped in flaky pastry, sitting on a butternut puree, drizzled in duck jus and topped with crunchy pinenuts and a salty sweet caper-raisin salsa piled into a little pyramid.
A word too for the winelist, which reads like a sonnet. The staff are still learning how to get the best out of it but under Amanda's tuition I doubt that will take long. Just three weeks in, Ampersand is already looking like one of the best dining options in town. I recommend you bring your mouth here immediately.
Share this:

More Food & Drink / Dining Out