Restaurant Review: Clooney, Freemans Bay
Clooney's new chef, Jacob Kear, raises the bar of Auckland's dining scene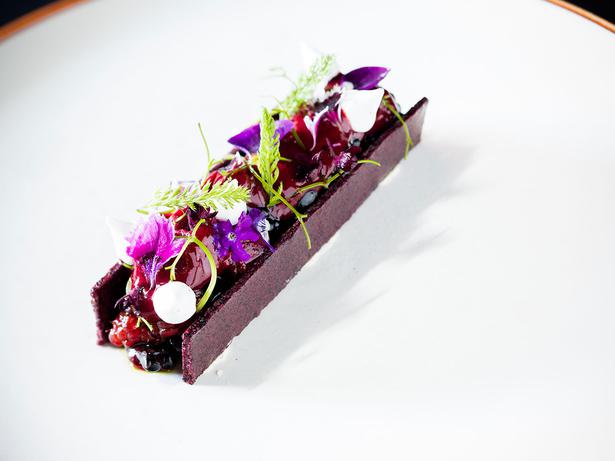 Wednesday March 29, 2017
Cuisine: Modern
Address: 33 Sale St, Freemans Bay
Phone: (09) 358 1702
Drinks: Fully licensed
From the menu: Flounder "kabujime", eel and avocado, beetroot and blackcurrant, pork and carrots, sake kasu ice cream ($100 two courses, $130 three courses).
Bookings accepted.
Rating: 10/10
Of all this city's restaurants, Clooney is the one to save up for. A handful of Auckland establishments offer flawless food served by pleasant people, but Clooney is the only room that makes you gasp when you walk in. If they had any sense, it's where the record company guys should have taken Justin Bieber and Adele when they were in town last week, though Bieber doesn't deserve it.
Most restaurants seek out natural light but Clooney avoids it — a big, dark room with toffee leather booths obscured by floor-to-ceiling string curtains, the vibe is sexy-mystery.
"This is where I'd come if I was having an affair," my wife decided as we sat down on the occasion of our third wedding anniversary. Then she squeezed my knee under the table and joked, "Do you think anyone will see us?!", trying to affect the intrigue of an extra-marital dalliance but sounding more like a lost hiker spelling out the word "HELP" in strips of toilet paper for passing helicopters.
READ Meet Clooney's New Head Chef Jacob Kear
We were visiting on a Sunday night, mainly so we could get the a la carte menu. It's degustation-only Thursday to Saturday and, though 13 tiny courses should sound like luxury, to parents of young children it just sounds long.
So we did three courses, though the procession of free snacks is so comprehensive that we arrived at 7pm and by 8.45pm we'd eaten five things, but no entree yet. It was perfect: we got the multi-course flavour adventure without the 11pm, "Oh God, we've still got to eat three desserts" anxiety familiar to anyone who's sat through a chef's tasting menu.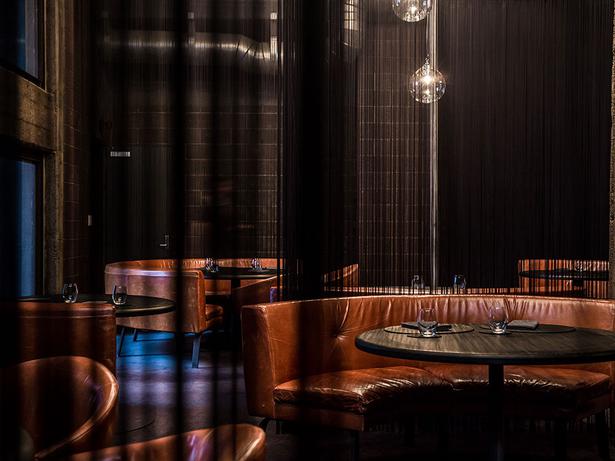 Did I say "snacks"? That's what they call them, but actually they are mind-bending, labour-intensive, topographically-extreme mouthfuls of wonderful. Cue the introduction of Jacob Kear, who arrived at Clooney last month via oh, only Noma, officially the best restaurant in the world and, in 2017, a four letter word that elevates your cheffing CV from interesting to unputdownable.
Viva's Rebecca Barry Hill did a beautiful job of capturing Jacob's story on these pages a few weeks back, but the important part is that he's the real deal, he decided to move to New Zealand, and luckily Clooney's owner Tony Stewart had the courage, vision and money to take him on. And now he's arrived, the new menu is complete, tables are booked out for weeks and Clooney is once again the most exciting place in town to eat.
With all this expectation, dinner unexpectedly begins with a slice of pear. Well, it's a nashi pear, hinting at the Japanese ingredients that will feature throughout the night.
And it's been macerated in sangria — that would unacceptably soften most pomaceous fruits but, as anybody who's ever tried to roast a nashi will know, the damn things are impossible to break down. In one mouthful, then, is a philosophy: the ingredient is the thing, and only the best ingredient for each job will do.
READ Young Chef to Watch: Alok Vasanth
Within a second or two of swallowing that pear a new plate arrives, this time featuring beetroot. But somebody has to tell you that's what it is because it's not recognisable — somehow spun into a tiny string, it's tangled together like a bird's nest and in the centre is a taste of goat's curd — soft, fresh and sour inside this crunchy shell of earth, salt and tart.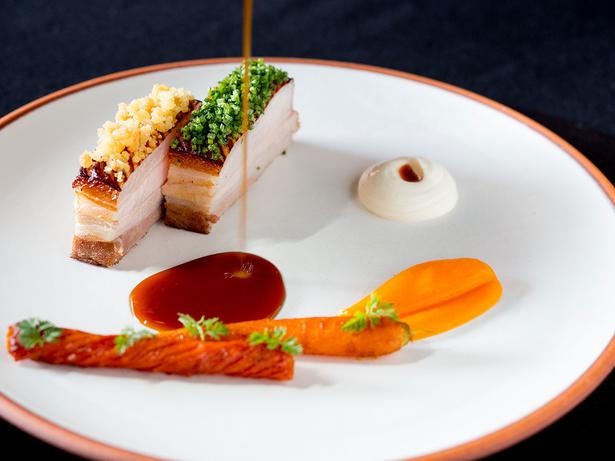 "It's like a fancy salt and vinegar chip," said my wife, who'd had a couple by now but pretty much nailed the analogy. The thing is you can have another chip, and then one hundred more but this was gone in a few seconds and, when you swallowed it, instantly became a memory.
In Rebecca's interview Jacob threw the gauntlet down to Pasture in Parnell, the closest thing in Auckland to food like this. He promised Clooney's menu would be less rustic, more refined, which is true.
Ed and Laura at Pasture can be reassured that their rustic sourdough is still the best in town (possibly the world), though they should visit Clooney if only to experience the wine service, which is unmatchably knowledgeable without ever making you feel like you're drinking something you appreciate but don't want.
Eel, blanched then slow grilled, made me newly appreciate this beautiful, distinctly New Zealand protein. Flounder was hung and fermented until it tasted not preserved exactly but more like itself. Beetroot turned up twice again, each time with a different texture and temperature — finally, semi-dehydrated, glazed and hidden under a stretched sheet of blackcurrant "leather".
Jacob and Tony aim to put their restaurant in the global top 50, and there's nothing I've eaten at Attica, The French Laundry or Nobu that is superior to this. Clooney is about to become famous, so make sure you eat here before the world hears about it.
Be inspired by the good things in life. Sign up now to receive emails from Viva, and twice a week you will be sent the latest news, profiles, videos, fashion shoots, competitions and more.
Share this:

More Food & Drink / Dining Out