Restaurant Review: Frida, Viaduct
Jesse Mulligan yearns for more hits than misses at Viaduct Mexican restaurant Frida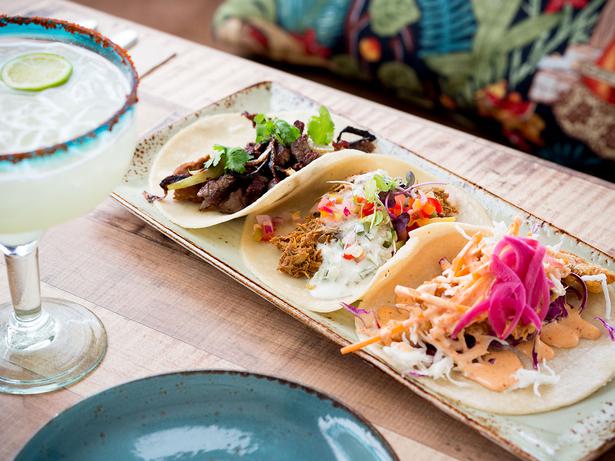 Wednesday May 10, 2017
Cuisine: Mexican
Address: 85/89 Customs St West, Viaduct Harbour
Phone: (09) 356 7090
Bookings accepted
Drinks: Fully licensed
From the menu: Guacamole $12, chicken wings $13.50, prawn ceviche $18.50, prawn taco $7.50, pork taco $8.50, beef taco $8.50, steak $29.50, pork platter $24.50, barbecue pork ribs $26.50, churros $12.50, pastel de 3 leches $15.50
Rating: 6/10

I didn't mean to eat at Frida, a pleasant but unexceptional restaurant in the Viaduct that serves broadbrush Mexican food to tourists and poorly-organised pre-loaders. In fact for some time I'd had my eye on nearby Dr Rudi's, whose unsophisticated but hearty-looking menu would, I thought, be perfect grub for me and two hungry male colleagues after work.
But we'd made a grave error. Rudi's may do excellent casual dining most nights of the week but when we arrived around 8.30pm on Friday it was a cranking nightspot. It's the first restaurant where I've had to line up in front of two men checking age ID, although I'm obliged to tell you that when I reached the front of the queue they looked me up and down then waved me in, as though they were used to wary dads turning up to forcibly remove their daughters.
READ: Which Bubbles Go Off with a Bang At a Party?
All three of us were wearing T-shirts and backpacks, that was the other thing. Every other guy in the building was dressed in Asos and mid-priced cologne, but we looked like scouts applying for our krumping badge. Someone at a nearby table nudged his mate, pointed at us and laughed. I told the boys we were leaving — if I wanted to be mocked for my appearance I would have spent the evening at home.
It was for me then a slightly anxious walk around the area to try to find somewhere we could eat.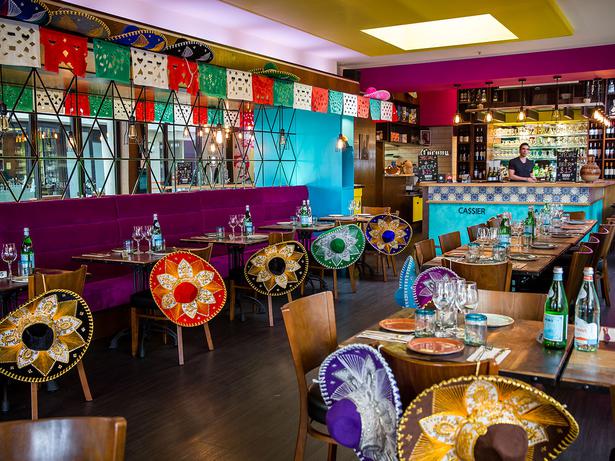 As 2017 Canon Media Award Reviewer of the Year nominee (an accolade I was not planning on drawing to your attention but as you can see here it is crucial to the context), I should be the last person wandering through the Viaduct trying to choose somewhere at random, but here I was, basing my decision on menu fonts, neon-signage and pot-plant health, as if I was some tipsy pole vaulter finishing up a long day at the Masters Games.
Given these inauspicious beginnings, we did all right with Frida. It is skilfully managed by an actual Mexican, who does her very best to provide diners with an enjoyable and disappointment-free evening. She floats around the room spotting missing cutlery and empty glasses, while junior waitstaff of varying competence carry out the nuts and bolts of evening service.
"Did you order the shiraz?" one asked as he arrived at our table, carrying a glass of red.
"No, a beer," I said.
Several minutes later I heard him ask the table next to us, "Did you order a beer?"
"No," someone replied. "A shiraz."
The menu is moderately appetising, a list of familiar Mexican dishes with one or two unexpected flourishes. We ordered a couple of starters, some tacos and then each chose a large plate. Life was looking good.
But the food was patchy. At its best the soft shell taco is a topographical masterpiece, holding everything in and yet still surviving a fold, lift and squeeze so the first explosion of food happens in your mouth when you bite. Here I picked up my taco and a chunk of pork fell through the soggy bottom, ripping the tortilla and evacuating the other ingredients with it. It tasted okay.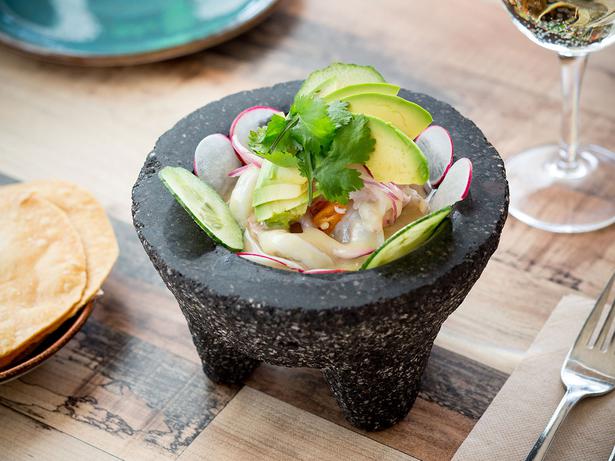 Some of it is crowd-pleasing pub food, with barely a Mexican connection. The spare ribs were good but the chicken wings weren't, slathered in a very hot sauce which this, of all meat cuts, can stand up to but which was applied after the cooking process not during it, so the flavour felt painted on. Meanwhile, a prawn ceviche tasted unique, bold and delicious.
Everything was very dark so I couldn't see the words on the menu or inspect the food as I ate it. But I know what raw scotch fillet tastes like. I asked if the kitchen could take a look at it and they admitted to getting it wrong, so I got another steak and this time it was really good, served with dark sweet-savoury onions that reminded me of shaking beef.
But the rice was unseasoned and claggy, like when the recipe says two cups of water and you accidentally put in three.
A Mexican restaurant that can't cook rice?
I don't know why we ordered dessert but when you're at the Viaduct not all decisions make sense. And it was pretty good, a traditional Mexican cake which the manager proudly told us was soaked in three different types of milk — "condensed milk, evaporated milk and — what is the other one?"
I don't know lady, but it was one of the better things we ate and so my theory is that this kitchen contains a Mexican chef who's good at cooking authentic Mexican, but is being encouraged to keep things safe. It's not working for them. Time to be excellent at the sort of food we can't get anywhere else.
Share this:

More Food & Drink / Dining Out