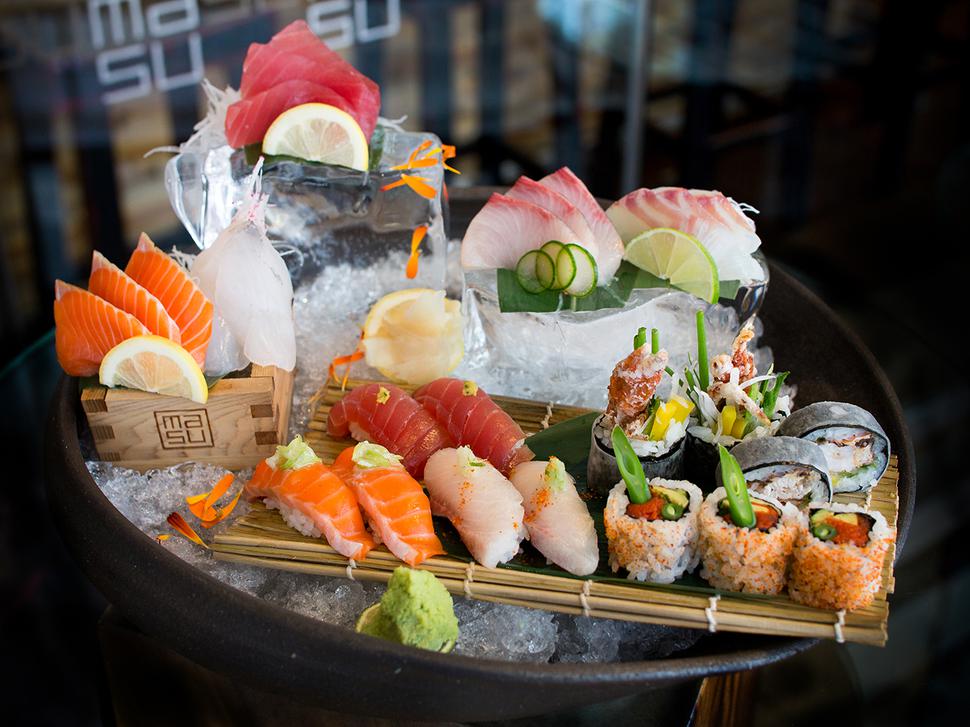 Restaurant Hub's Critics' Choice Awards
For the inaugural Restaurant Hub's Critics' Choice Awards, Jesse Mulligan picks his personal favourites
Wednesday Feb. 7, 2018
When I started blogging about food 10 years ago I quickly learned that nothing boosted page views like including the word "best" in a headline. I guess it's natural in this listicle-obsessed modern world that an article titled "Auckland's best Italian" will be more appealing than "A great Italian restaurant".
"This might just be Auckland's best Italian" was a useful way of hedging things if, like me, you turned up in the city only five minutes ago and hadn't quite completed an exhaustive sampling of all the gnocchi on the isthmus.
Older now and at least a little less thirsty for analytics, I think I've mostly shaken the habit but I hope you'll forgive this once-a-year look at the most memorable meals of the past 12 months. Along with Restaurant Hub, I'm pleased to present Auckland's best, according to me, according to the list of places I happen to have visited since this time last year.
Best Overall Restaurant
From the moment it opened, at any time of day, on any day of the week, Masu is a beautiful and unrivalled eating experience. Extra points for making a five-star restaurant out of sushi, a meal most of us eat for $10 on a regular basis.
It's the small things at Masu, like the way they line up their chopsticks with a laser pointer at the beginning of service, but it's also the big things, like how they offer a full list of wine and sake.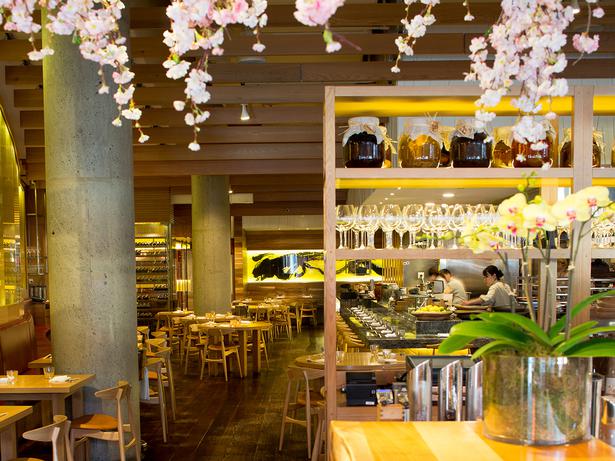 "It must have taken you a while to learn about the sake list," I said by way of small talk to the young white woman who was serving us. "Not really, I was the one who wrote it," she said, effortlessly destroying me and my prejudices in the nicest way possible.
Everything on the menu is Japanese-beautiful, but try the miso cod if you can. And if you wake up on Sunday morning and feel like taking another bite out of the weekend, head to the Masu brunch, great value even if you buy a glass of bubbles to go with it.
READ: Jesse Mulligan's Restaurant Review of Masu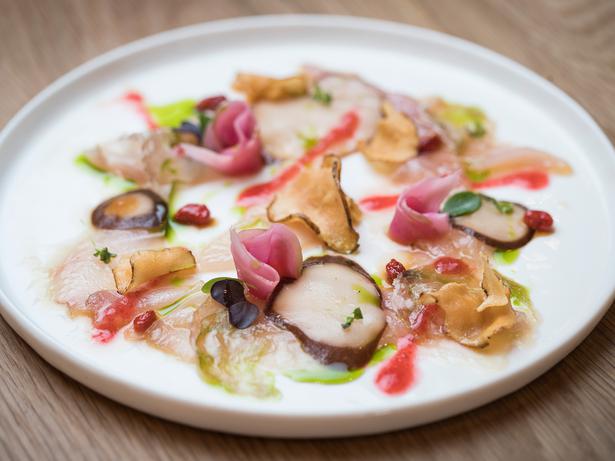 Runners-up
Tiny, personality-filled neighbourhood eateries are all very well but it takes something really special to do a successful restaurant at scale. That's what Simon Gault has achieved at Giraffe, which is in a big-money slot at the Auckland Viaduct but, nonetheless, makes you feel like you're dining with a family, particularly if you sit up at the bar and chat with the chefs.
It's easy to mock Gault for his commercial profile, but he has poured his heart into Giraffe, and the loyalty and energy of the people he has working with him will give you some indication of the man behind the brand. Plus the food is fantastic, packed with flavour and crammed with superfoods. Giraffe gets my vote for best new opening of 2017.
READ: Restaurant Review of Giraffe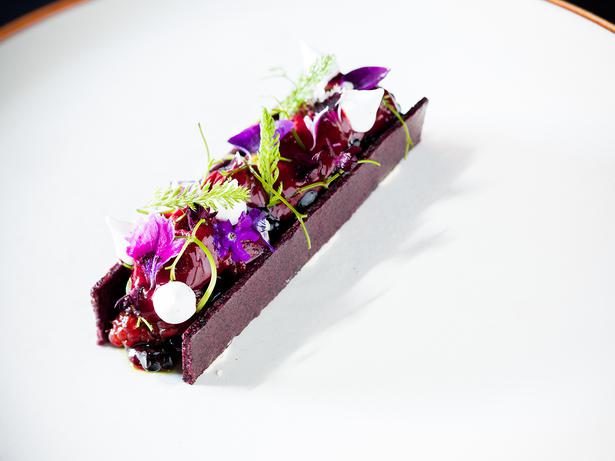 It was a big year for Clooney, a phenomenal restaurant which was both reborn and euthanised in 2017. I awarded it a perfect 10 when I visited in March, praising Tony Stewart's bravery and leadership in taking the restaurant into new territory with an international chef.
READ: Most Fabulous People of 2017: Tony Stewart & Michael Meredith
The era of that chef is now over and Stewart has revealed Clooney's new incarnation. We haven't eaten there yet but as it is widely acknowledged as Auckland's most beautiful dining room, presided over by one of our most esteemed restaurateurs, it won't fail to be anything but spectacular.
READ: Restaurant Review of Clooney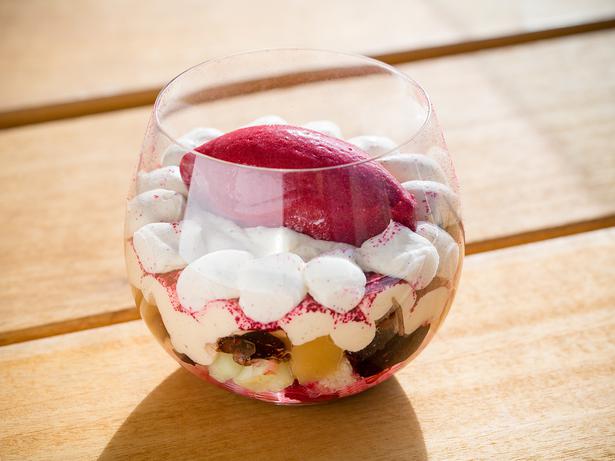 One of the joys of writing a regular review is that you get to watch chefs and restaurant managers bump around from place to place, trying to find a perfect fit. Mikey Newlands created incredible food at Bracu but was perhaps a little more experimental out there than the situation required.
Now at Ampersand he has hit his straps, creating the food he loves with a level of time and dedication very few chefs would be able to provide. The restaurant floor is run with crisp professionalism by co-owner Amanda Rogers, and that the two of them have created such a brilliant dining experience in this unlikely Orakei location is a credit to both.
READ: Restaurant Review of Ampersand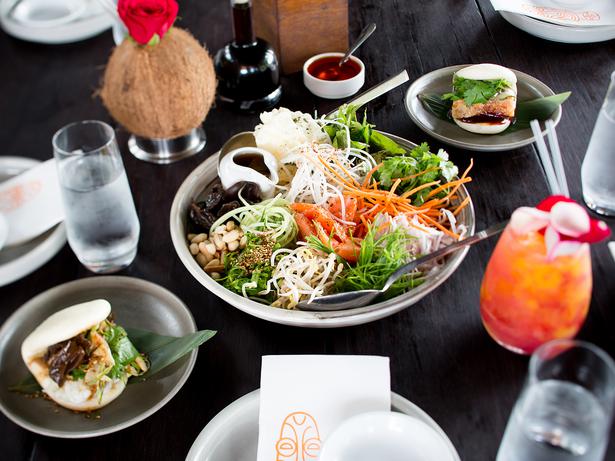 There's no better way to enjoy Ponsonby Rd than at an outdoor table at Blue Breeze Inn, where the food is great and the atmosphere is next level. The combination of lighting, music, service and customers creates a party you don't want to leave.
You'd say it was serendipity but owner Mark Wallbank and his chef, Che Barrington, created the same magic at Moochowchow and Woodpecker Hill too. There's no greater luxury than turning up at one of their restaurants and leaving your fate happily in their hands.
READ
Restaurant Review: Blue Breeze Inn
Restaurant Review: Moochowchow
Restaurant Review: Woodpecker Hill
 • View the Critics' Choice Awards at Restauranthub.co.nz
Share this: