Restaurant Review: Icco, Morningside
Jesse Mulligan finds care, attention and great sashimi at Japanese restaurant Icco, in Morningside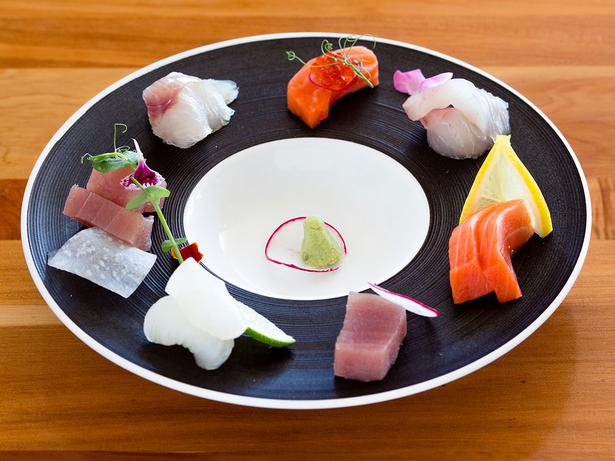 Wednesday March 15, 2017
Cuisine: Japanese
Address: 601 New North Rd, Morningside
Phone: (09) 849 7268
Reservations accepted
Drinks: Fully licensed
From the menu: Miso eggplant $12, sashimi platter $28, tuna cutlets $12, cold soba noodles $18, miso king salmon $30
Rating: 8/10
There's a page on the Auckland library website where you can look up the historical origins of your street or suburb name. Victoria St was named for the reigning queen, Greenlane after the lush surrounding pasture and Morningside got its name from a Scottish lunatic asylum.
Actually I'd been hoping for something a bit more romantic when I started researching this increasingly appealing part of town, but I'll take what I can get. I used to only pass through the area if I was picking up an undelivered courier item or cutting through to St Lukes but in recent years I've discovered first-rate coffee at Mustard Kitchen, kids' swimming lessons at the fitness centre and a craft beer bar (still a rare thing in this city) called Flight 605.
READ: How to Match Wine with Japanese Food
I don't want to gush, but these days Morningside is definitely my favourite industrial Auckland pseudo-suburb named after a mental institution in Edinburgh.
That bar was humming with live music the night we visited Icco, two doors down, and happy, noisy young people were spilling out on to the street. I stumbled over some of them in the carpark out back too, which is accessed by a narrow driveway and is a great local secret if you happen to be driving, or bogarting a quick spliff between drinks.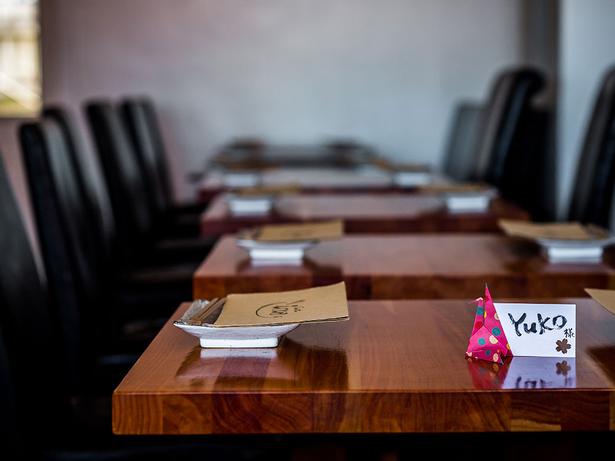 We didn't find out about the secret carpark until half way through the meal when national treasure and surprise dining neighbour John Campbell got up from his table, paid his bill, then left by the back door. It would have been a total baller move and he is easy famous enough to pull it off, but I was secretly pleased when I realised he was simply taking the fastest route back to his small, sensible car.
Entering through the front as I did, Icco is a lovely scene to take in. A narrow, tidy restaurant with one busy Japanese chef working in a partly open kitchen, the atmosphere of tidy cosiness puts you in a good mood even before you're led to a table, which has your name written on a card in calligraphy next to an origami swan.
The place is small enough that specials are written on one blackboard, which the manager takes from table to table noting the fish and seasonal delicacies. There's also a smaller blackboard that tells you which New Zealand wines on the menu have a Japanese winemaker, a nicely parochial touch which, like that folded paper swan, hints at the care and thought they're putting into each little decision.
READ: Great Places to Eat in Tokyo
The best thing on the menu is the sashimi, a daily changing selection of fish species you'll have heard of but each of which are transformed by the knife into something interesting and new. I thought we all pretty much had access to the same fish here in Auckland but these seemed fresher than anything I've encountered.
Gurnard smells of nothing, terakihi the same — the only way to tell these fish apart is by texture, and then there is the John Dory, like the other two a fish you'd not often consider eating raw, but somehow the chef turns it into something tender and elemental. Salmon, the king of sashimi, is represented too, but the artistry of the blade gives it a unique shape and form, as does the tiny pile of roe balanced on a radish sliver next to it.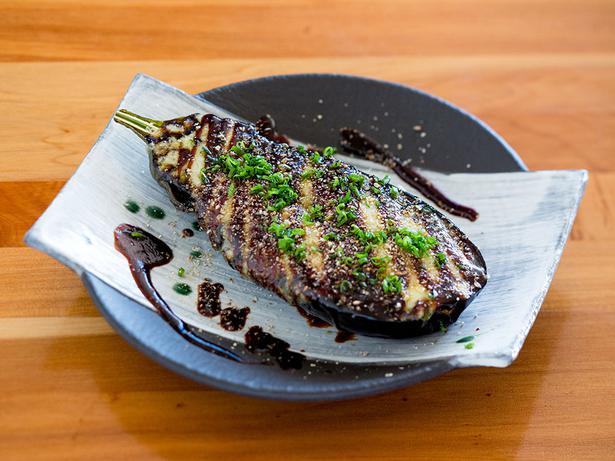 The grilled eggplant halves were so good I've been trying to recreate them at home ever since — but there's something about the gooeyness I can't replicate no matter how close I get to the umami-cheese extravaganza that's slathered over the surface.
READ: 15 Easy Eggplant Recipes
After all this raw fish the panko-crumbed tuna cutlets were the opposite: cooked through until they resembled chicken McMuggets. They came with a sticky barbecue sauce and, actually, they rather worked. A miso salmon dish was cooked through too and wasn't so appealing, the fried skin creating a distinct aroma of "old fish pan", which dominated each mouthful.
A friend of mine visited Japan and fell in love with cold soba noodles. They offer this dish at Icco, and although they took some convincing to let me order it, I'm glad I did. It's simply dressed, with a few condiments and, though it's carb-tastic, there's something about the temperature and simple flavours that make it feel like a palate cleanser. I recommend it if you're even slightly adventurous.
The restaurant has been open a year and business is up and down, they told me as I paid the bill. Well, that's not as it should be. If you live anywhere near this place it should be on your regular rotation. Icco isn't famous in Auckland but it deserves to be. So book your table now — there's an origami swan with your name on it.
Be inspired by the good things in life. Sign up now to receive emails from Viva, and twice a week you will be sent the latest news, profiles, videos, fashion shoots, competitions and more.
Share this:
More Food & Drink / Dining Out