Restaurant Review: Osteria del Pane, Herne Bay
An authentic taste of Italy is worth the wait at Osteria del Pane, says Jesse Mulligan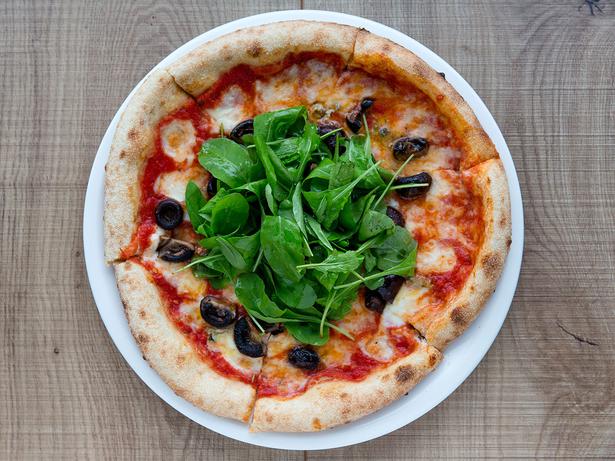 Wednesday May 31, 2017
Cuisine: Italian
Address: 204 Jervois Rd, Herne Bay
Phone: (09) 378 8877
Bookings accepted
Drinks: Fully licensed
From the menu: Polenta chips $10, meatballs $14, crumbed chicken $18, mushroom and blue cheese pizza $22, gnocchi $14, sardine bucatini $14, fennel casarecce $14, tiramisu $12, apple tart $12
Rating: 7/10
Strangers often send me emails asking where they should eat. They usually start by apologising for the imposition but I love it, so keep them coming. Specific is good — "where should I take my foodie friends from Sydney who are difficult to impress?" is better than "where should I eat next Saturday?". But I'll do my best for anyone who asks.
"My wife loves Italy and we've been looking for somewhere in Auckland that does really authentic Italian food," wrote one correspondent recently. "Can you help?".
Pasta e Cuore in Mt Eden sprang to mind, the outstandingly simple handmade pasta joint where the Bolognese chef (that sounds like she makes bolognese but I mean that she is from Bologna) takes careful responsibility for everything that leaves the kitchen, sometimes to a fault. It can take some time for food to arrive when things are busy, but it tastes so much like the home country and the setting is so pleasant that no one really minds.
There are good pizza places too, but few that do great pasta (Spacca in Remuera is one) so it was with high hopes that I visited Osteria del Pane, a purportedly authentic Italian restaurant operating in this unlikely Jervois Rd setting.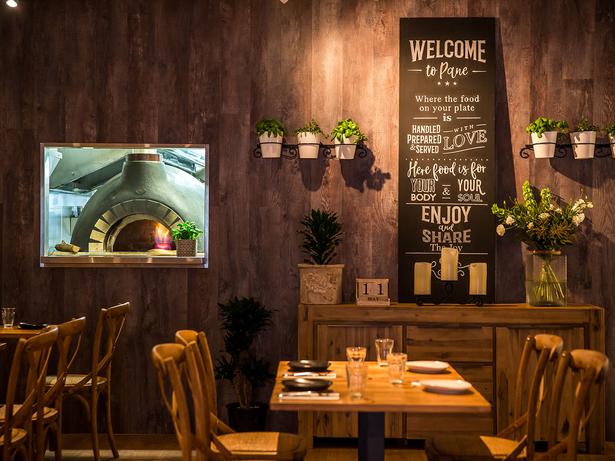 Of all the adjectives that describe Herne Bay "rustic authenticity" doesn't usually spring to mind, but here they are, with a proper pizza oven in which they also bake bread. Plus they make the pasta onsite and, like Cuore, they both cook it themselves and sell dry little tangles of it at the front counter to people passing by.
READ Restaurant Review: Paris Butter, Herne Bay
There were two young men running the floor when we visited, both very handsome, mostly helpful and slightly dopey. One was from France and the other from Italy, which added to the continental vibe, but it took yonks to get a drink, which didn't. Meanwhile, one of them took us through the menu highlighting the many things which were unavailable because the kitchen hadn't done their grocery shopping properly.
I was there with my father who usually eats dinner at 6pm, but he'd sat through the live recording of my TV show so we didn't get to the restaurant until after 8. As a result we were both very hungry and ordered most of what was still available on the menu. I asked for a glass of Sicilian wine because it reminded me of a holiday I once had there, and Dad ordered an espresso martini because he is Dad.
The wine and the martini both arrived in the same style of glass, a stemless tumbler, which made the cocktail look a bit like a Milo drink but Dad still enjoyed it. Meanwhile I gulped at my chardonnay in the way you do when you've been waiting for it for ages, so much so that when the waiter came past our table a minute later I saw him do a double take like "did I just serve that guy an empty glass?".
The pizza is really good, a coarse semolina crust topped with tasty margarita tomato sauce, melted cheese and whatever other ingredients you've chosen. But even, say, the mushroom and blue cheese topping that we picked is still mainly about those DOP San Marzano tomatoes and a chin-dribbling slick of olive oil and whey.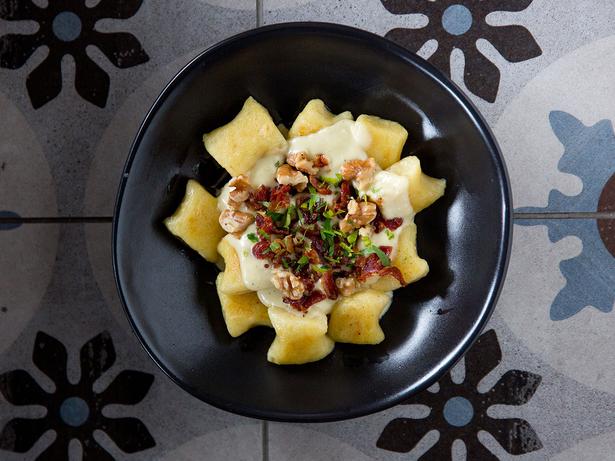 The fresh baked bread is perhaps a bit of a letdown — slices from a tight narrow loaf rather than the bubbly sourdoughs you tend to come across these days. But the pasta won't disappoint — pretty shapes hand-pinched from an eggy dough then plunged into boiling water just long enough to cook through but not so long that it doesn't take some chewing.
We've been familiar with that phrase al dente for 30 years in New Zealand but a restaurant that serves properly toothy pasta is still a rare and beautiful thing.
If you're ever confused about what sort of pasta to serve with what sort of sauce, a good rule of thumb is to match the shape of the shells to the shape of the ingredients. Serve chunky meaty sauce with short, stubby pasta, and long thin spaghetti with slippery oily emulsions.
READ: The Best Pasta Dishes in Auckland
That's what they do here, with a bowl of fennel sausage fragments and semi-dried tomatoes mixed with twisted fingers of casarecce. I ate a fantastic Sicilian-style dish of sardines and bucatini (hollow spaghetti), with olive oil, lemon, white wine and capers finished with pangrattato, a fried breadcrumb condiment traditionally used when there wasn't enough money for parmigiano.
The tiramisu is good and you can also get it to go, so I paid an extra $8 and took one home to my wife. When we were younger, she and I had the most romantic week of our lives in Italy, but with three sick children in the house we shared this dessert over two days, each grabbing little spoonfuls of it while the other cuddled, mopped and patted the little ones. Look where romance gets you.
Share this:
More Food & Drink / Dining Out