Restaurant Review: Prego, Ponsonby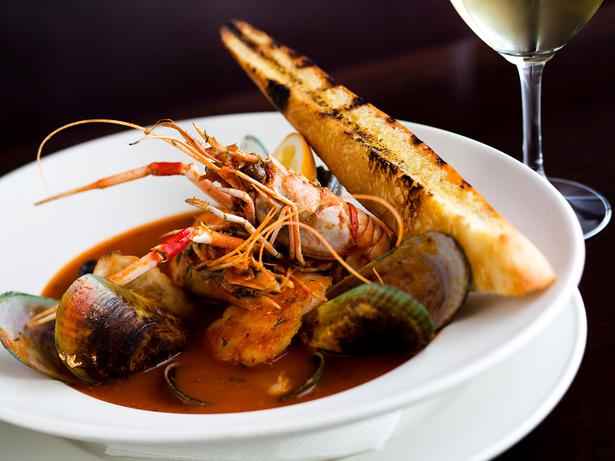 Wednesday Aug. 6, 2014
Address: 226 Ponsonby Rd, Ponsonby
Phone: (09) 376 3095
prego.co.nz
Cuisine: Italian
From the menu: Calamari $21.50, Arancini $13, Vitello tonnato (tuna/veal) $24, Kids' pizza meal $13.50, Zuppa di pesce (seafood soup) $32, Spaghetti agioli $32, Prego pie $30, Cioccolato — chocolate marquise $14.50
Drinks: Fully licensed
Rating: 9/10
I like it when eating out feels like an occasion but without any intimidation factor. Walk into Ponsonby's Prego and you'll know what I mean; the atmosphere buzzes and the excitement is palpable. You feel welcomed into what feels like a fabulous party of people you can't wait to meet.
Waiters glide around the bustling, crowded dining room, unfazed by the tight squeeze and overflowing tables. The tantalising aromas from the kitchen and wood-fired oven tease your senses into submission and you know you're in for a great night out.
We arrive early and we've got a child in tow - for him there's his own menu, a cup of crayons and a placemat that has a little sentence printed on it: "For safety reasons, children are required to remain in their seats and exhibit appropriate restaurant behaviour."
How marvellous. As I look around the heaving dining room, it's a delight to see whole families enjoying the place but not annoying the place, if you know what I mean.
Lemonades and cocktail orders placed, we settle in to peruse the menus. They include the Italian classics: pizza, pasta and the rest, but it's the Prego pie that jumps out at the Englishman. At $30, it's probably the most expensive pie in Auckland but am I complaining?
No. It is simply glorious and so perfectly crafted that the outlay becomes irrelevant; the straight and deep sides of golden, buttery pastry encase a filling of rich beef, porcini and gravy and it rests on a perfect puddle of silky potato, garlic and sharp parmigiano mash, slashed with a streak of glossy port wine jus that rounds it off beautifully.
The seafood soup proves just as sensational. The deep orange broth shot with Pernod and dill, with plenty of plump shellfish and white fish, is so delicately cooked it barely holds together.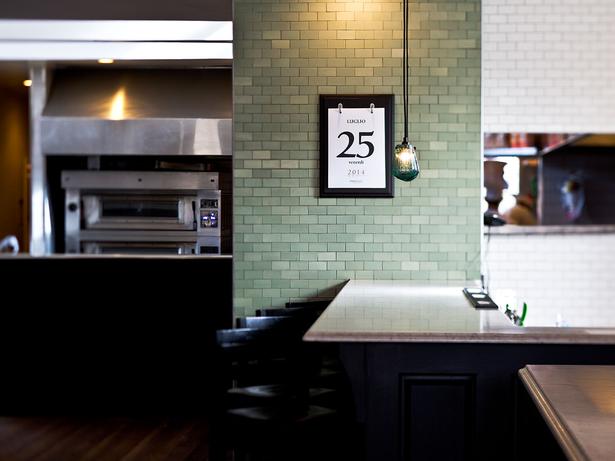 This is rustic Italian fare at its best. If my own deep dish of spaghetti agioli - spicy with chilli and a spectacular showing from garlic, sharp with feta, pungent and exciting with squashed olives - had been less satisfying I might be envious of these other dishes so heartily enjoyed opposite me. As it is, I am in pasta heaven.
We've given the starters a good go, too - tuna and veal, vitello tonnato, which, at Prego, they serve with the most divinely just-sweet date mayonnaise to compliment the soft leaves of seared tuna and slices of veal, liberally scattering the whole lot with crispy fried capers, which act like little stars of exploding saltiness.
Arancini balls stuffed with gorgonzola are divine and rings of tender calamari are dusted in the lightest layer of flour before being pan-fried to perfect tenderness.
It makes my heart sing that the young 'un at our table mostly ignores his Hawaiian pizza in favour of these dishes - yay, a young palate on the move! It reminds me of my first restaurant experience as an 8-year-old, and how it inspired such wonder, joy and excitement in me. What a treat it was.
Prego doesn't serve dainty dishes so, frankly, we are overstuffed with all we've eaten but a dessert of smooth, sophisticated chocolate marquise is too attractive to ignore. It shines with intricacy and temptation and manages to be both rich and delicate at the same time.
We laugh that the scoop of vanilla ice cream drizzled with chewy chocolate sauce holds the attention of the darling at our table and you can see he doesn't quite get what all the fuss is about at our end of the table.
At 7 o'clock the lights dim. By 8pm the families with young children have left, the crayons are cleared away and the tables are reset.
From then on Prego continues to welcome in a steady stream of eager diners to its warm embrace. It's easy to see why this Ponsonby institution continues to thrive. The accolades are well-deserved.
The service is impeccable - efficient yet managing to remain personable, engaging and friendly, and the food is gloriously casual and reliable without a trace of it feeling mundane. As we leave, through Prego's cosy, walled-in front courtyard, I'm reminded of what dining out is all about. Having a good time.
Save
Save
Save
Share this: