Restaurant Review: 1947 Eatery, City
Jesse Mulligan finds authentic Indian cuisine - and an interesting backstory - at 1947 Eatery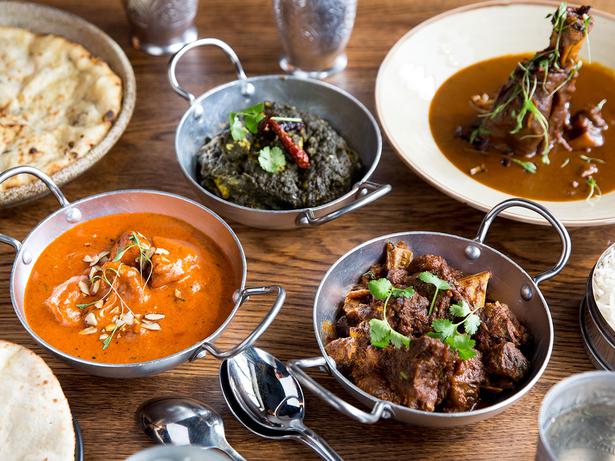 Wednesday June 14, 2017
Cuisine: Indian
Address: 60 Federal St, City
Phone: (09) 377 0033
From the menu: Pav bhaaji $11, chilli chicken $12, lamb kebabs $16, dry goat curry $20, paneer tikka $19, peshwari naan $6
Drinks: Fully licensed
Reservations accepted
Rating: 7.5/10

The first thing I need to tell you is that until recently this building was the home of a restaurant part-owned by the American rapper Pitbull. You probably didn't know that "Mr Worldwide" — as he is also known — the man behind such hits as Timber, Krazy and Don't Stop the Party even had an interest in restaurants, let alone in beginning his global expansion with a hot sandwich joint across the road from Rydges Auckland, but it's true.
Sadly the venture was not a success. There's no word on Miami Grill's Facebook page as to why exactly they closed down though their final post, featuring a cricket ball and an excitable "HOWZAT!", suggests the Florida-based company did all they possibly could to fit into the local market.
Welcome to the neighbourhood, then, 1947 Eatery, an Indian restaurant with an equally interesting backstory. "In 2016 … three friends discovered a buried notebook in Federal St under a construction site" claims the menu blurb.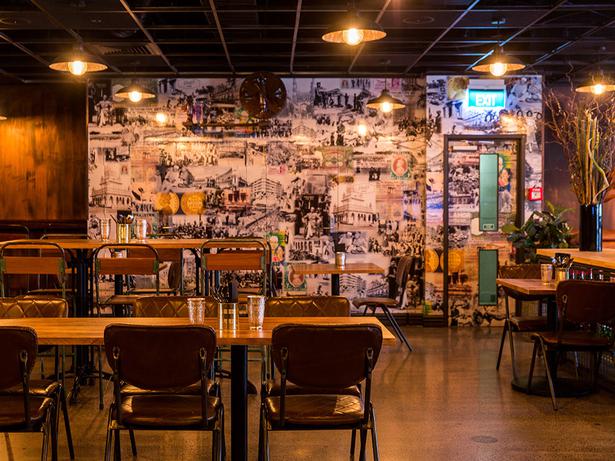 It contained secret recipes collected from India by an explorer who migrated here in 1947. Can this tale possibly be true? It sounds like an Enid Blyton book. Mind you, of all the things you could discover buried in the dirt near Pitbull's restaurant I guess a notebook is the best of them.
READ: New Chinese Restaurant for Federal Street
Fictional or not, the story tells you something about the owners of 1947: that they take pride in their food and want to do something different to the dozens of other Indian eateries in the city.
The meals are cooked from scratch, which is one huge advantage — there's nought so depressing as ordering a chicken vindaloo then hearing, four minutes later from the direction of the kitchen, the unmistakeable BING of a Sharp 750W Carousel microwave oven announcing the completion of its payload.
The staff here are different, too. Young, bright and happy, they act like they're paid in real money, not being held hostage by a dodgy visa agent. Even before I saw the long and thoughtful craft beer list I was very much looking to spending my evening here. Or, as Pitbull might have put it, icky icky icky it was time to get sticky.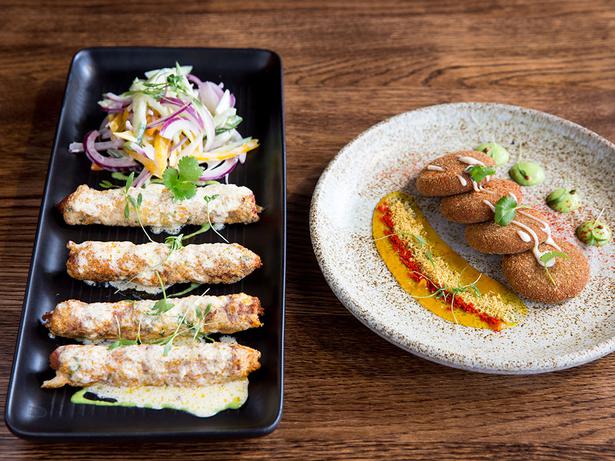 I ate with my buddy Sandon, whose own six weeks in India were chronicled on the 2006 reality TV show Working Holiday, now screening on aeroplanes and Slovakian cable channels near you. When he arrived in Goa, by way of small talk, he asked the staff "what is your favourite food?" and they replied "dahl and vegetables".
This seemed quite a pedestrian meal to be a favourite, but after a few days he realised they had named the only dinner they knew, the only dinner they had tried, the only dinner they would ever eat.
It's only the comparatively wealthy who eat things like biryani, saag paneer and rogan josh, all of which are on offer at 1947. There are even a few "Chindian" dishes, featuring ingredients like soy sauce and Szechuan peppers you wouldn't usually expect to see on this side of the hill.
We started with one of these — deep-fried chicken in sweet chilli sauce, which was crunchy and tender and packed full of flavour. Pav bhaaji featured mashed vegetables served with buttered sliders — not, I would say, a blistering combination but there are worse things than dipping a bread roll in a tasty mash, as any KFC-enthusiast will tell you.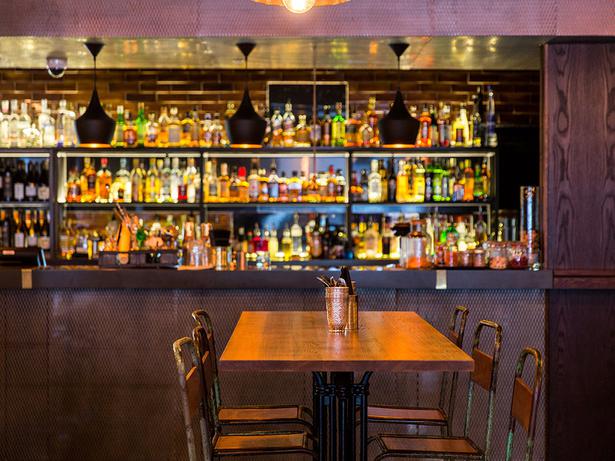 The bhaaji came with raw onions, another marker of authenticity in an Indian meal. It's a cheap, easy way to add crunch and interest to every bite, and I wonder why other restaurants that rely on the rice and sloppy curry equation don't do a bit of this on the side just to elevate things a little.
We went for a goat curry, dark and heady and full of bone fragments but beautifully cooked, and it couldn't have been any other meat. And look, I don't want to create a pineapple-on-pizza situation here but consider a peshwari naan: puffy bread filled with dried fruits that explode in the corners of your mouth when eaten with that deeply savoury goat.
The lighting is perfectly atmospheric, another overlooked feature in many mid-range restaurants. And the music? Well, I heard songs by Rihanna, Sia and Nicki Minaj but I have to tell you it really worked. I felt like I was attending a dinner party at a posh girl's apartment in Calcutta.
WATCH AND LISTEN: Dance Moves to Copy
Later I might have remarked that a bit of freshness on the plate would have been welcome, and she could have offered some wine better suited to the food but, as my wife often reminds me, it's rude to review a dinner party. Better just to enjoy having someone else look after you for the night.
Share this: