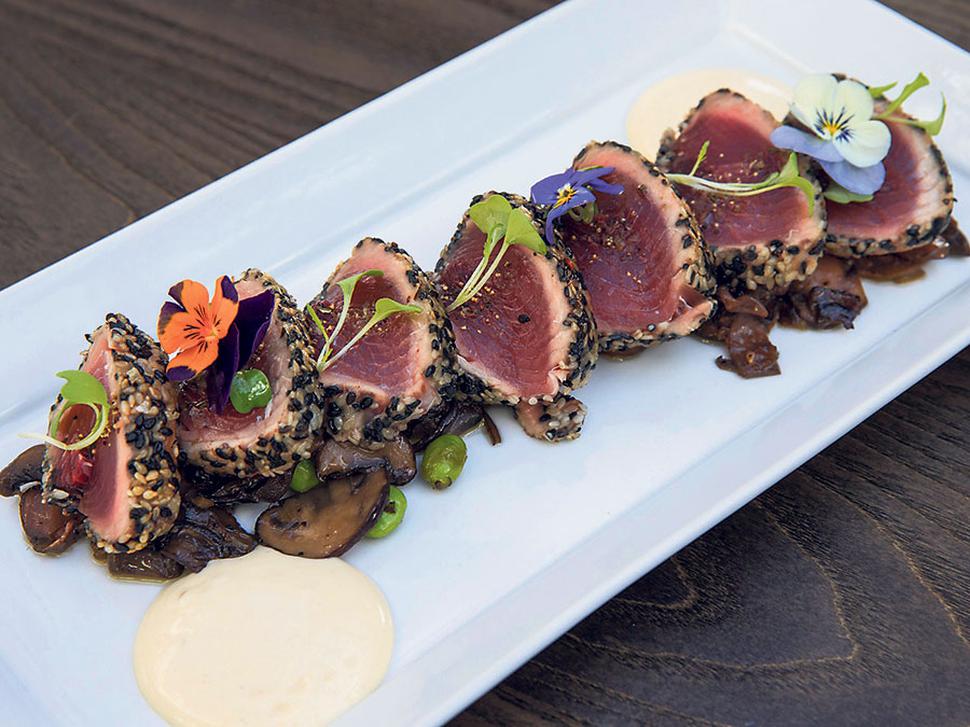 Restaurant Review: 46 and York
Jesse Mulligan stumbles across an appealing option in Parnell
Wednesday July 22, 2015
Cuisine: Bar bistro
Address: 46 Parnell Rise, Auckland
Phone: (09) 377 96 75
From the menu: Buffalo wings ($18), Pumpkin salad ($17), Sesame-crusted tuna, ($24), Harissa lamb ribs ($20)
Drinks: Fully licensed
Rating: 7/10


I was meant to be reviewing an Italian restaurant today, and looking forward to it I was, too. I've just come back from Rome, you see, and my plan was to use this new Auckland pasta joint as a vehicle to bore you with stories from my travels. It was going to be great.
I'd tell you how I visited an offal restaurant in Testaccio — the slaughterhouse district — and ate pajata, a dish banned by the EU until this year. To make it, they kill a calf just after a feed from its mother, remove its intestines then bake them until the milky insides turn to cheesy curd. If they didn't offer this exact dish at the new Parnell place I was going to toss my menu away dramatically and yell "Mamma mia! Inautentico!"
I'd got a press release about the new restaurant a few weeks ago, but further research had proved difficult, given that it doesn't have a website or a Facebook page. Still, I reasoned, my Roman place didn't have a website either — the office laptop presumably being too covered in congealed veal blood to allow for easy coding.
Anyway, when I showed up I realised immediately this wasn't a Viva sort of a restaurant — I don't know if it was the giant menu stencilled on the window, the "All Mains are $15!" special offer or that they'd misspelled tagliata as "tailgate", but sometimes you have to make an executive decision. So I wandered a bit further down the road to 46 and York, which isn't so new and isn't quite a restaurant but has a pretty appealing menu that nobody's written much about.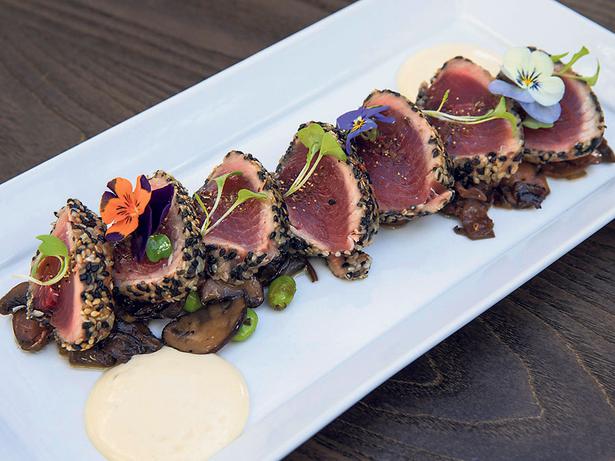 It's a beautiful bar in an old building with low lighting and unusually dressed waitresses. They wear short black shorts with white shirts and black suspenders — the sort of thing an Oompa Loompa would put on if he was off to a job interview at a bank.
Sometimes one of the girls will kneel down, reach into the fireplace and move around burning logs with her hand, which momentarily changes her vibe from Wonka Slave to Scary Robot, before you realise she's wearing a flame-retardant mitt. The menu is divided into Classics, Paddock, Ocean and Garden, and we ordered one from each.
"You can always order more later if you're still hungry!" said our waitress, with what I later realised was gentle sarcasm, four large sharing plates being more than enough for two hungry men. Normally we would have ordered four more just to spite her, but I was in post-holiday detox mode and my buddy Josh Thomson is trying to get in shape for his first feature film role, so we decided to let this comment slide.
The food all arrived at once, which I found slightly annoying but which is probably understandable for a menu without formal courses. A tuna loin was rolled in white and black sesame seeds, seared and sliced over mushrooms and edamame beans, served with a splodge of miso mayonnaise.
Fresh, light, textured with a hit of that umami mushroom and miso, it was spot on, though it had been taken out of the pan just seconds before overcooking.
A pumpkin salad was good, standard stuff — the sort of thing that would disappear first at a Grey Lynn barbecue. Though the roasted pumpkin varied from mushy to al dente (I was determined to get that phrase in this week one way or another) it didn't really matter in a mouthful with pinenuts, orange, red onion, baby spinach, chilli and feta.
And the lamb ribs were bloody nice too, probably my pick of the lot. It's a very fatty cut but pretty irresistible when cooked slowly — I picked up one of the ribs and the flesh fell off it on to my plate, the ultimate accolade for red meat on the bone. It was rubbed with harissa and lifted up with a gremolata of lemon rind, parsley and garlic. What's not to love about all of that?
Uncharacteristically we left some food on our plates and the mood was ruined somewhat by our waitress carrying them to the kitchen, wedging open the door with her foot and scraping the leftovers into a large bin while we watched from a couple of metres away. I guess Mum was lying about it all going to children in Africa.
So aside from the casualness you expect from a bar like this there was very little to fault, plus they have a really fantastic craft beer list and some rare and thoughtful wines. Maybe not quite, in the Michelin parlance, "worth a special journey", but a great local spot when Plan A falls through.
Share this:
More Food & Drink / Dining Out