Restaurant Review: 69, K Rd
The menu at new K Rd venue 69 is far from sexy, finds Jesse Mulligan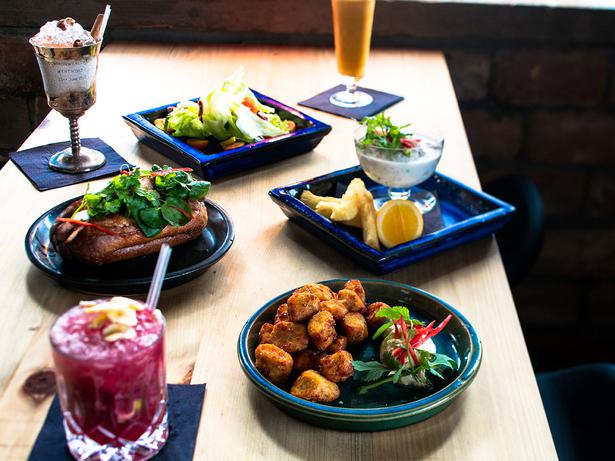 Wednesday Oct. 5, 2016
Cuisine: Polynesian bar food
Phone: (09) 394 1555
Address: 375 K Rd
Bookings not accepted
Drinks: Fully licensed
From the menu: Lamb hotdog $9, chilli hotdog $9, kokoda $9, deep-fried gnocchi $9, grilled meat $25, various sides $2-$5
Rating: 4/10
There are plenty of things wrong with 69, starting with the name. I could live with it if it happened to coincide with the restaurant's street number, but 69 is actually found at 375 K Rd. "So … what does the '69' stand for?" my little sister asked me nervously as we walked past sex shops and street workers to our dining destination.
I didn't know for sure, but I supposed it was a nod to the street's seamy past, a past which will feel increasingly distant as one by one the old strip clubs are gutted and replaced by gleaming tiled eateries. They've done a good job on 69, which feels new but not completely alien; the look is industrial and the bathroom walls are covered in tagging so authentic you half wonder if it's meant to be there.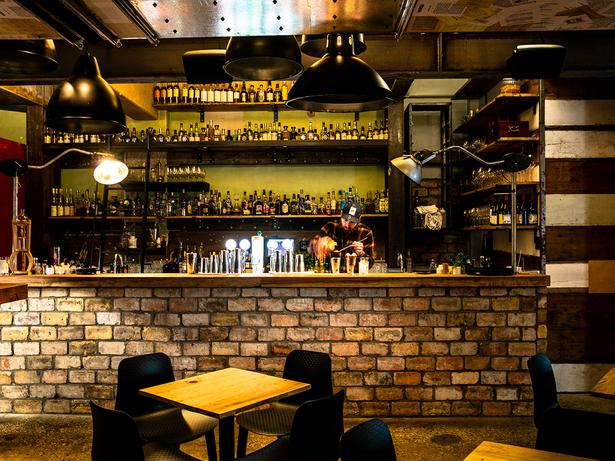 On the night we visited the clientele felt very K Rd too. A strung-out older woman walked in and begged to use the bathroom. She emerged a few minutes later followed by man wearing a tramping pack. God knows how long he'd been in there and what he'd been up to. Then two more men wandered in from the smoking area with the unmistakable gait of budget taxi drivers on a break. Meanwhile, a man I presumed to be the restaurant manager paced slowly back and forth like a guy with 14 hours in a prison cell to kill. No one had taken our order yet.
The waiter was lovely, though I think this is perhaps not the career for him. He's the sort of guy you'd be happy to sit next to at dinner and chat about music with, but he wasn't much interested in talking food and seemed happiest when he was lolling at the bar occupied in his own thoughts.
I could have used some guidance through what is a very unusual menu. There is a list of hotdogs, then a few local specialities. Then there is a small section titled Just Meat, followed by a helpful clarification: "(meat only)". What follows is a confusing paragraph about how all cuts of meat are the same price. It didn't say what cuts of meat were available though, and you may be surprised to hear that the waiter didn't seem sure either.
The plan seemed to be to choose your meat and then add some accompaniments from a long list at the side of the menu. But without any info about how the meat was served it was a bit hard to tell what exactly you were trying to build — a burger, a taco, a roast meal? The accompaniments were eclectic enough that they didn't offer much of a clue either: potato salad, sliced apple, sardines. As it turned out, two of our four choices were replaced with other items by the kitchen, so perhaps all of this is moot.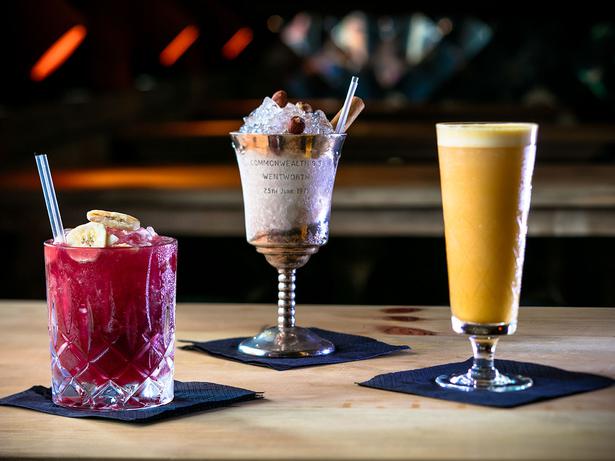 The meat was cooked badly, though it was scotch, which is at least a bit more forgiving than the leaner cuts. It tasted okay, but the oven wasn't hot enough so the surface of the steak was grey with just a couple of feeble thin dark stripes to prove it had in fact been grilled. The lamb we got in a hotdog was grey too, and the chilli pulled beef that came with a couple of other dishes was the right sort of consistency, but had no flavour.
Something is off with the fryer too — everything that came out of it had an unpleasant background flavour of oily banana. I had reservations about deep-frying gnocchi in the first place, and this didn't help. The kimchi was sloppy and unappealing. My sister got a stomach ache half way through the meal, though we think this was caused by the stress rather than the food.
Let's focus on the positive. The cocktails were excellent! And 69 is just across from the newly expanded Coco's Cantina, still among the handful of top restaurants in town. So afterwards we skipped over the road for a decent glass of wine and some dessert, and were reminded what makes that place so good — a warm welcome, fast service, and staff who know the food and wine well enough to suggest a red that might work with tiramisu.
READ: The Conscious Dresser: Damaris Coulter of Coco's Cantina
Some days later I received a firm message from 69 that I wasn't to refer to it as a restaurant, but as a cocktail bar that does food. I don't know whether this is because they want to lower expectations or what, but when you have 20-plus dishes on your menu, cutlery, an open kitchen and table service it's disingenuous to tell people that eating is not a core offering. There are dozens of Auckland venues that work beautifully as both a bar and an eatery — so go to a place that can do both.
Share this: