Restaurant Review: Antoine's, Parnell
Top-notch imaginative food attests to Antoine's longevity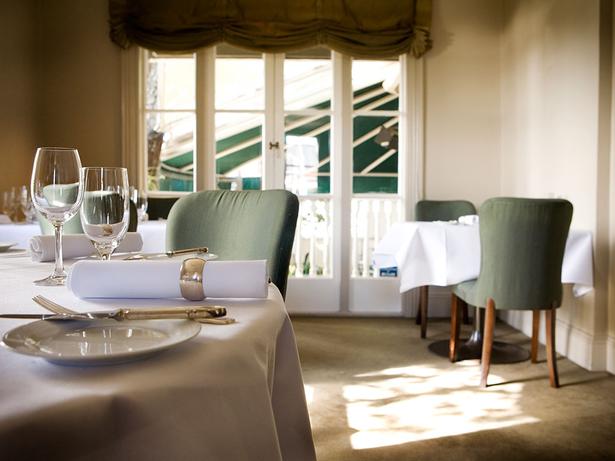 Wednesday Aug. 12, 2015
Address: 333 Parnell Rd, Parnell
Phone: (09) 379 8756
Style: Formal dining
From the menu: marinated fish with turmeric and chilli jam $32, pig's trotter, paua and snail congee $34.50, venison back steak $55, egg coated fish fillet $55
Drinks: Fully Licensed
Rating: 6.5

A few years ago, knowing my interest in the subject, a senior colleague at work emailed me a list she'd compiled for clients in August 1980, of every decent restaurant Auckland had at the time.
Some of the names wouldn't be out of place today — Mama Rosa, Thai Kitchen, Bistro 260 — while others sounded like soft porn titles: Michael's Caprice, Doctor Livingstone, Four Steps To Heaven. Come to think of it, I think I've seen that last one on the front of a Destiny Church pamphlet.
Of all the restaurants on the list, only two remain in business: Antoine's in Parnell and Number 5 up behind The Langham. I've never even met anyone who's been to Number 5, but Antoine's is the stuff of legend; the Viva age issue seemed an ideal time to drop in and see how the old girl is holding up.
Antoine's has retained many of the old-fashioned flourishes that must have seemed so sophisticated in the 70s and 80s. To get in, you ring a doorbell. Presently, one of the waiters opens the door, wearing an expression that suggests the last thing he expected at a restaurant was people turning up for dinner.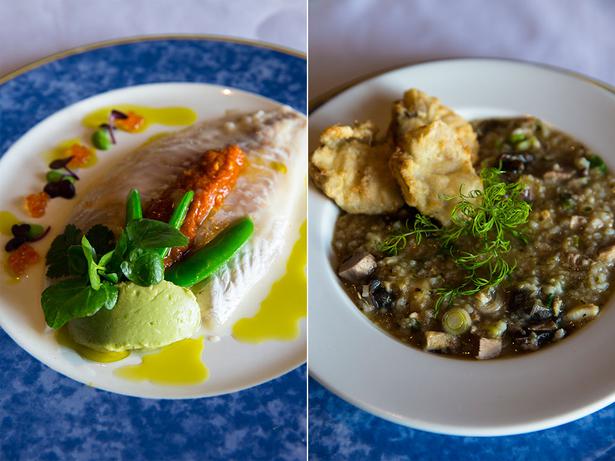 You walk through a pair of curtains whose only job is to separate the foyer from the dining room and then, if it's a quiet night as it was for us, you're shown to your own private wing of the restaurant, far enough away from the sole other couple that each party feels like they're the only people in the building.
The waiter asks if you'd like a pre-dinner drink and if you don't say yes it will be quite some time before you're offered booze again. Then come the food menus — one modern, featuring impressive fine fusion dishes studded with hip 2015 ingredients like black garlic and miso; and one "nostalgia" menu, comprising dishes Antoine's daren't remove in case one of the regulars burns the place down, or at least writes an indignant letter to editor of the Parnell Darling.
The prices are horrific. Then you realise that they exclude GST, too. I ordered a medium-sized piece of blue cod on fancy coleslaw, which cost me $55, admittedly with a piece of broccoli and potato gratin on the side. It's outrageous by any measure, but particularly when other fine-dining restaurants are doing seven courses for $100. Wine sits just south of $20 a glass. Also, they don't have Eftpos.
While we waited for our meals to come (there was a lot of waiting), my friend Toby and I tried to invent scenarios for which Antoine's would be the perfect choice of restaurant. He eventually won with "I'm dating an American girl with extremely wealthy and conservative parents, and I need to take them somewhere to ask for their daughter's hand in marriage".
Yes, so much to mock about Antoine's but don't let anybody tell you the food is ridiculous too, because Tony Astle is a talented chef and, as explained, very versatile. I started with a congee, hot and soothing and texturally perfect: a pork trotter donating its gelatinous qualities to the rice while generous pieces of paua and snail gave a rubbery crunch to each bite. On the side were two tempura bluff oysters, more with the dish than of it but contributing more luscious excess to the bowl of slimy riches.
Mains were a bit more straightforward but delicious — for Toby a venison back steak cooked rare and loose on a pear relish, with a deep-flavoured date and cassis jus. And I had that egg battered fish fillet which was a little rare too, but I'd waited a long time for it so I couldn't quite bring myself to send it back.
The waiters were nice men, but pretty hopeless I'm afraid. You can't charge that much for a glass of wine and not have anything at all to say about it, and I did give them a chance to talk me out of the fish which, if I'm honest, was a bit of a boring order but they couldn't get excited about anything else on the menu so the whole interaction was pretty depressing.
I laid low for most of the meal but after paying the bill wandered into the kitchen to introduce myself to the chef. "I know exactly who you are," Tony said when he saw me. "You visited a few years ago and sat at table 3."
He obviously feels great pride in this restaurant and what it has achieved. And so he should, but though pride breeds excellence, it can also breed stubbornness and complacency. The way Antoine's navigates the three will determine how many years it has ahead of it.
Share this:
More Food & Drink / Dining Out