Restaurant Review: Apero, K Road
Jesse Mulligan visits the small and almost perfectly formed Apero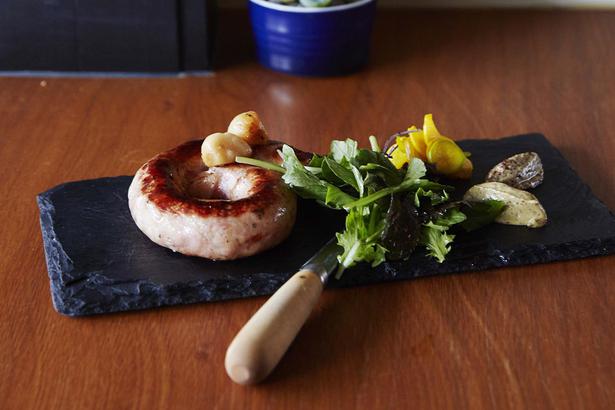 Thursday May 3, 2018
Cuisine: French bistro
Address: 280 Karangahape Rd, City
Phone: (09) 373 4778
Drinks: Fully licensed
From the menu: Goat's cheese croquettes $8, Raw snapper $22, Sweetbreads $18, Brussels sprouts $13, Mushrooms $15, ¼-metre sausage $19, Fig special $15
Bookings: Accepted
Rating: 16/20
Score: 8-12 Disappointing, give it a miss. 13-15 Good, give it a go. 16-18 Great, plan a visit. 19-20 Outstanding, don't delay.
Apero would be a great place to take your mum this Mother's Day, though the gentleman running the restaurant is so smooth you might want to think twice about bringing your dad.
Charming, confident, cosmopolitan — he's everything your classic Kiwi bloke generally isn't. While mum might enjoy being guided towards a Sicilian red when she asks for a pinot noir, your dad may well wonder why he came all the way to Karangahape Rd just to see his wife wondering what might have been if she'd succumbed to that flirtatious Contiki tour guide in '72.
READ: Designer Jimmy D's Ode to K Rd
As it always is with owner-operator ventures, the service is half the experience. In fact, Apero just took out the best service award at the Metro Peugeot Restaurant of the Year Awards 2018.
If you like the owner, you'll like the restaurant, and same if you don't. And though you could, on an uncharitable night, accuse Ismo Koski of being a little too quick with the patter, he's also the sort of guy you can happily leave completely in charge of choosing all your drinks and food (he's more heavy handed with the former than the latter).
I've visited a couple of times over the years and lately, Apero seems to have developed more into a restaurant/bar than a bar/restaurant. I was surprised to see it in the Metro Top 50 this year, for example, given how many first-rate eateries missed out, but now that I've been back there, I get it.
READ: Charity Pop-up Everybody Eats Plan Their First Permanent Restaurant
It might not have squeaked on to the list strictly on scoresheet, but if you had a friend visiting Auckland from Australia this is definitely in the first 50 places you'd take them — maybe even the first 20.
It's a long, narrow space on a street that has massively gentrified but can still be a bit spicy to walk down with the kids on a Saturday arvo. Ismo and his partner Leslie Hottiaux designed it from scratch and it mostly works — though there are little innovations like a single menu hanging from a hook behind each table that, what with the reaching and the sharing, may well have created as many problems as it solves.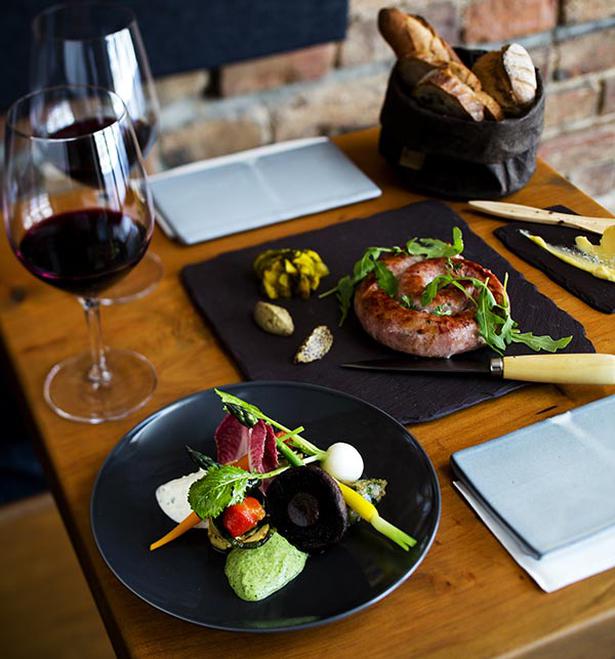 But Ismo knows restaurants, having presided over Sidart and The Grove, among others, so he doesn't sweat a small, bustling bistro. I imagine most of the sweating takes place in the kitchen, where Leslie creates dishes as they're ordered, drawing on the painstaking prep that's evident in dishes such as duck-pork terrine, house-cured charcuterie and handmade sausage (sold by the metre).
READ: Restaurant Review: The Grove, CBD
There was also a $100 steak, sweetbreads and a lamb rump when I visited, so nothing for the flesh-ophile to complain about.
Still, if mum's a flexitarian she will eat well too, with half a dozen really great vegetable and light fish dishes. Plenty of butter though — if you're vegan, you might be better to neck a quick pilsner then fill up elsewhere on the K' Rd strip.
We ordered a fair bit, with highlights including that offal, which Ismo had promised tasted like chicken nuggets. He was right, even if the internal texture belied its pancreatic origins. I loved it but I understand it's not for everyone.
More mainstream options included a wonderful snapper, served raw with confidence and without the pickling of the fish you'd see in a ceviche. It had horseradish and just a few drops of cucumber vinegar for seasoning, some luscious avocado cream and crunchy fried shallots — a gorgeous crowd-pleaser that, though technically a sharing plate, was at that level of deliciousness only enough for one.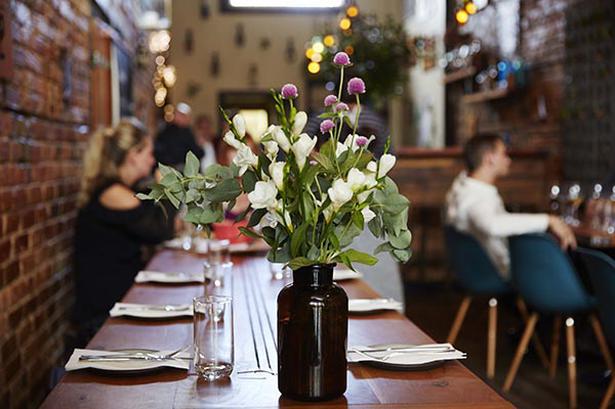 We were sitting next to the door, which they might want to invest some time in fixing. At a tiny restaurant, everything should be just right, but the door makes a hell of a racket when anybody opens it. Then it sort of hangs open, giving everyone inside the draft until whoever can be bothered gets up and closes it.
It's bad for your blood pressure — not the temperature or the getting up and down, but the flush of anger you get when the 20th millennial in a row comes through without closing the damn thing behind them. Given that my buddy Ben and I are looking increasingly like grumpy men, even when we're in good moods, this door issue was not helping the happy vibes for anyone.
READ: Sid Sahrawat Loves Fried Chicken, Could Do Without Offal
The mushrooms were simple but fantastic: Portobello, oyster and shiitake garlic, sliced and dry-fried so that the flavour comes from deep inside the mushroom rather than from some crutch of a sauce.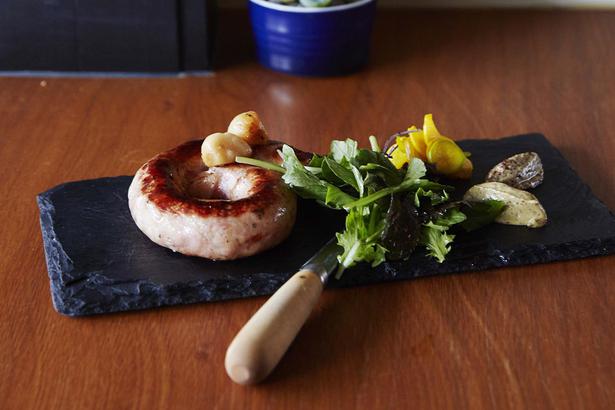 The rustic handmade sausage was good too, helped by a very sharp Dijon mustard and pickled courgettes, each with faintly curried flavours.
Portions are small so you'll need to order more than you think, though you won't ever find yourself with an empty glass. Ismo hasn't come this far without learning where the real money is made, though there's so much love wrapped up in the whole experience that he and Leslie are clearly doing this for all the right reasons.
Share this:
More Food & Drink / Dining Out