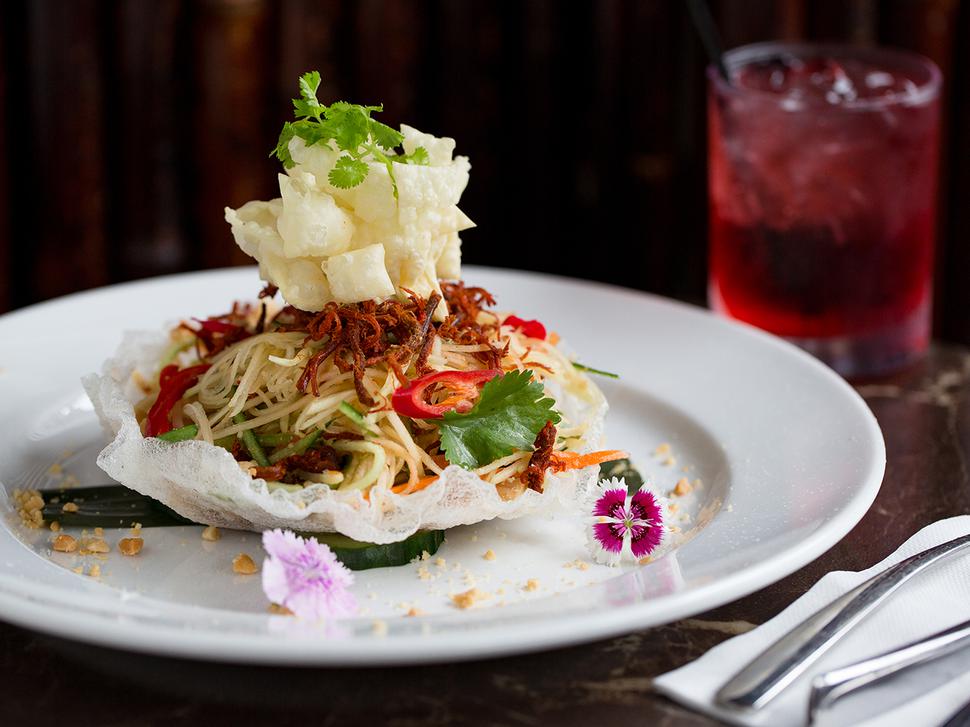 Restaurant Review: Asian Ruby, Parnell
Jesse Mulligan relishes high-energy Vietnamese
Wednesday Jan. 24, 2018
Cuisine: Vietnamese
Address: 311 Parnell Rd, Parnell
Phone: (09) 300 6454
Drinks: Fully licensed.
Reservations accepted
From the menu: Fried squid $14, papaya salad $18, avocado chicken meatball $14, beef pho $14, boat fish $24, dancing beef $33, pork belly $22
Rating: 8/10

The Christmas tree is still up at Asian Ruby, which adds to the sense of crazy joy that surrounds the place. You know when you're at a party and you've got your "on" personality turned up to 10, showing interest in the most minor conversational tidbits, laughing at things that wouldn't be jokes in any other situation, keeping your eyes wide and alert?
This is the full-time vibe from the staff at Ruby, who are either natural extroverts or go home each night and hug a pillow in the dark to recharge from all that high-volume socialising.
The energy is contagious and when the tables are full it must be one of the most fun dining rooms in Parnell (that compliment would have been faint praise even a couple of years ago, but these days the constant new openings in the suburb make me feel as if I'm there reviewing every other week).
The room — almost underground, at the top of Parnell Rd — is curious but dated, and I took a punt on the place despite it on paper being indistinguishable from the dozens of forgettable ethnic eateries that fill retail blocks around the city.
There was something about Ruby, however — I liked the way their Facebook page had Vietnamese translations for every status update. If you were just there to fleece Westerners with inauthentic, bland food, why would you bother reaching out to the diaspora?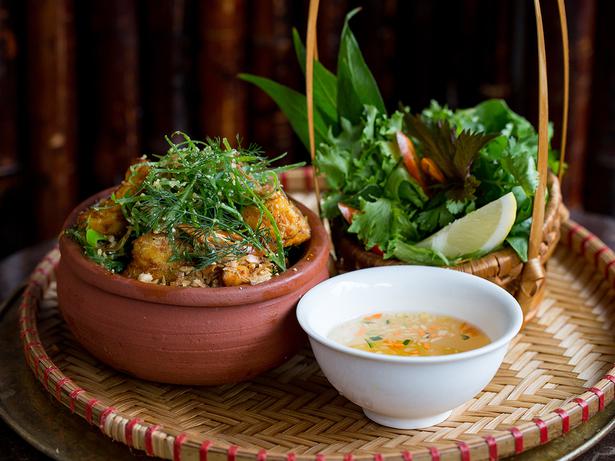 As it turns out the chef has some pedigree, having worked at Le Vietnamese on Ponsonby Rd and the very good Tok Tok in Takapuna. Now he's striking out on his own and he's done well to find service staff who match his enthusiasm.
The menu features all of Vietnamese cuisine's smash hits, plus some interesting twists and local adaptations. It's hard not to feel excited once you've put your order in and settled down with a drink.
Ruby does offer a few house cocktails but the one I chose wasn't good enough to have bothered with. I should, instead, have jumped straight into the wine list, which is fantastically good.
READ: The Best Auckland Restaurants of 2017
The chef apparently leaned on a French friend to help with this and he called in the right favour, ending up with a selection of whites and reds better than many high-end bistros.
He could do with one or two more spice-friendly wines by the glass but otherwise, it's difficult to complain when so many Asian restaurants treat drinks as a dull afterthought.
The food is really great too. The papaya salad was fantastic, seasoned a little more delicately than the Thai equivalent but bursting with pockets of flavour.
Every now and then in a mouthful. I'd hit a fresh green herb, a roasty peanut or a shred of savoury dried beef, and even at a table heaving with other options, these tiny Easter eggs were enough to keep heaping forkfuls onto my plate.
The crumbed squid was a little heavy for me but this too had some small additions — dill fronds and fried curry leaves — that elevated it beyond anything you'd get in a food hall.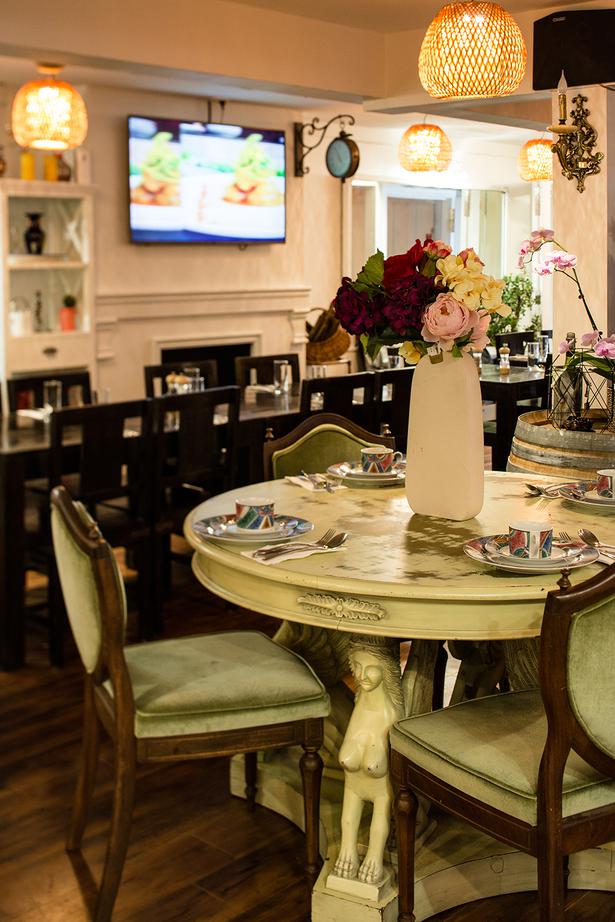 The pho was just pho, sure, but it's put together perfectly and is good enough that apparently Parnell locals flock to Ruby at lunchtime to get a bowl of it and nothing else.
Shaking beef is another Vietnamese classic, though here, it is "dancing beef", served without the grill pan, on a bed of mashed potatoes instead. I'm not sure what the thinking is here entirely, but it's hard not to enjoy dark, tender morsels of lean beef fried in soy and onion and eaten with mash.
I also loved the "boat fish", a bowl of bright turmeric-coloured tarakihi, served on rice noodles with a light dipping sauce of ingredients the chef wasn't willing to divulge.
The food is plated beautifully, and as things progress at Asian Ruby, I hope they'll work on improving the aesthetics of the rest of the experience.
Don't get me wrong, I'd much prefer a chef focused on the food first and gradually improved the surrounds, rather than soaking all of his money into expensive hand dryers and comfy chairs.
READ Restaurant Review: Chicka, Kingsland
But it shouldn't be too costly to, say, move the staff lockers out of the men's toilets. And if there was a way to reduce the lighting glare without spending thousands on a consultant, I think they should do it — a little mystery is nice at any party.
There's an outdoor area, which looks promising, and I encourage you to try it while the weather is good. Soon enough autumn will arrive, temperatures will be cooler and it'll be time to take down the Christmas tree. Make the most of Asian Ruby while it's still 20C in the evening and, if you close your eyes, you can almost imagine you're in Saigon.
Share this:

More Food & Drink / Dining Out