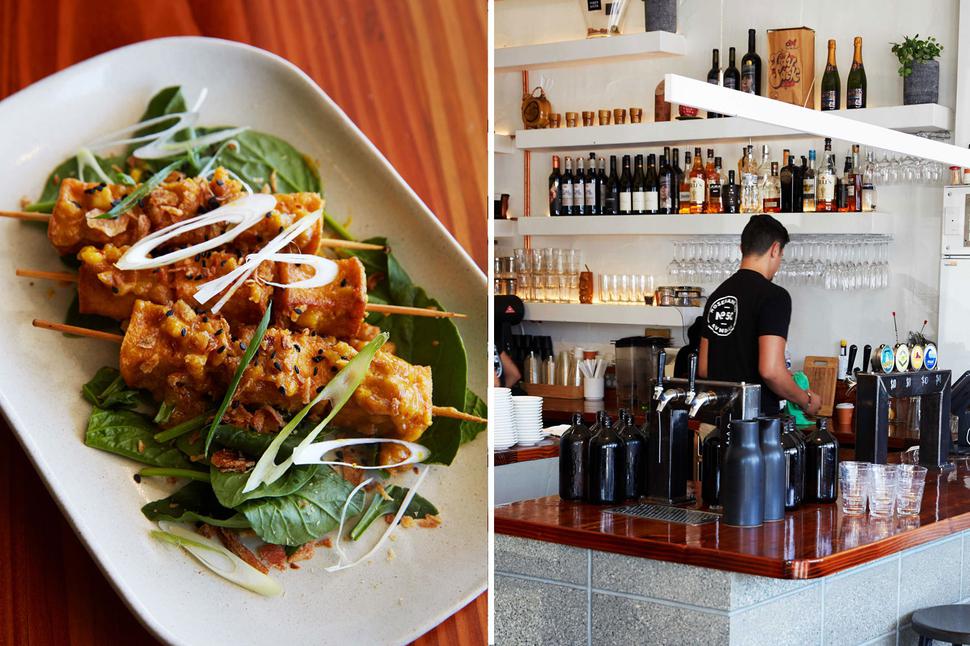 Restaurant Review: Browne St, Avondale
Jesse Mulligan finds the promise of better things to come at Browne St
Wednesday March 6, 2019
BROWNE ST
Cuisine: Gastropub
Address: 50 Rosebank Rd, Avondale
Phone: (09) 820 8400
From the menu: Dumplings $12; chicken wings $13.5; fish cakes $13; market fish $26; scotch fillet $29; pannacotta $14
Drinks: Fully licensed
Reservations: Accepted
Rating: 13/20
Score: 0-7 Steer clear. 8-12 Disappointing, give it a miss. 13-15 Good, give it a go. 16-18 Great, plan a visit. 19-20 Outstanding, don't delay.
"There was nothing like this around here when I was growing up," my friend Allan told me when he sat down. He was referring to the 80s and 90s but even 12 months ago, the idea of a sparkling new eatery serving craft beer and tofu in Avondale might have seemed a stretch. It's getting posher but only slowly: a friend recently checked out a freshly built apartment block in the area and decided that the lower floors had a better view than the upper ones — sometimes it's more enjoyable to stare at a fence than what is beyond it.
READ: Restaurant Review: Bodrum, New Lynn
This should be where I tell you how happy the locals are to finally have somewhere decent for kai but I get the feeling Browne St remains largely undiscovered even by those who live within walking distance. 'Usually not too busy', Google predicted when I searched the restaurant's address at 7.45pm on a Thursday, and it was right. Staff and customers were at about even numbers at a time of the day and week when even the worst places in Point Chev would no doubt have been packed. So what's the story, Avant Dale?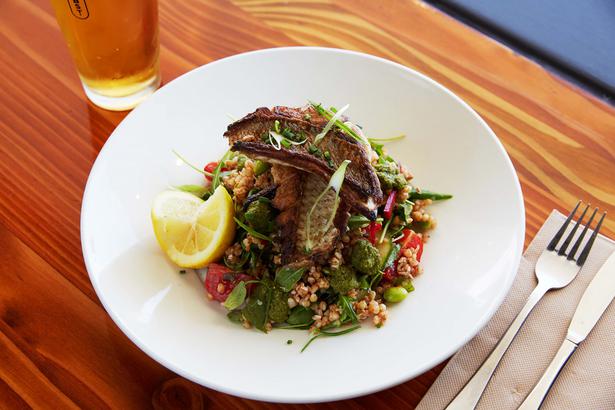 Four different beers poured straight from the tap is reason enough to make this place a local, though perhaps the lighting is too bright for it to work solely as a bar. When you're trying to look mysteriously sexy, it's important not to be accurately lit and, although on this occasion I wasn't trying to dupe Allan into making out with me, I would nonetheless have liked them to turn the luminosity settings from 'pharmacy' down to 'valley at dusk'.
There is a set of bar leaners with a view of the bus stop and a more secluded corner with dining tables and chairs but honestly, I wouldn't bother sitting in that section. The menu is made for guzzling beer with and pretending that you're in a restaurant will only make you wish you'd chosen somewhere else. You may eventually wish you'd chosen somewhere else no matter where you sit, but probably not until the third or fourth dish, when the good-but-not-great food and lonely atmosphere start to swamp the first beer buzz.
READ: Restaurant Review: Siostra, Grey Lynn
It's no fault of the staff, who are keen and friendly and know very little about the food but are as keen as you to find out.
"What is this with the steak?" I asked of a brown, solid object balanced on top of Allan's scotch fillet.
"Um, I think it's another steak?" replied the waiter uncertainly, before confirming with the kitchen that it was, in fact, a mushroom. That it was otherwise unidentifiable will tell you how much of the (delicious) peppercorn sauce was used in the construction of the dish, which was a lucky thing because the meat, though cooked perfectly on the inside, was the exact shade of grey that makes me yell at my Weber.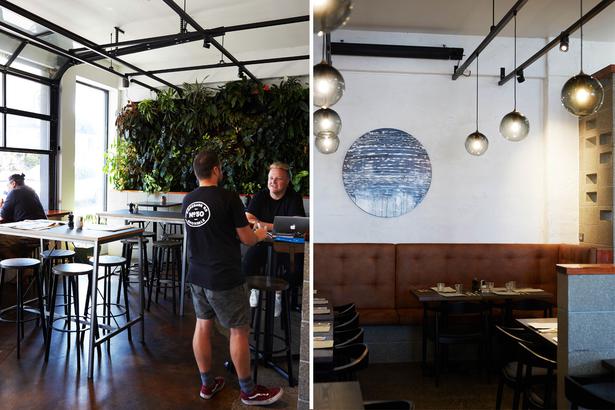 But the steak was good enough to finish and the menu largely free of duds. Even tofu skewers, which looked dull on a bed of baby spinach leaves, had enough spicy coating to make them moreish. (By the way, here is the trick with tofu: it will soak up flavour only if you actually simmer it in the liquid you want it to suck up. You could marinate it in soy sauce for 24 hours and the darkness will barely penetrate the surface, but heat that soy sauce in a pan and the curd suddenly acts like a sponge.)
Chicken wings and dumplings are both hard to mess up and we gobbled them with enthusiasm. A piece of snapper with salsa verde and buckwheat salad was the best of the lot, seasoned just this side of salty, with the light freshness a good foil to the rest of the menu.
READ: Restaurant Review: Ambler, Pt Chevalier
The chef shows promise and there is evidence of some hard work going into the menu. Fish cakes came next to a thick-set chili jam with a pleasant bitterness almost like marmalade and apparently they make it from scratch, suggesting that they are aiming high, if not always at the right targets.
Overall, the experience is roughly equivalent to the best of the Lynnmall Brickworks down the road, so locals wanting something more personal than the upmarket mall setting and unwilling to spring for an Uber into town will find the offering here sufficient. On the right evening you might even get a quiz or a comedy night upstairs — both of these are better on a full stomach so arrive early and order whatever you like, confident that even the worst dish here is unlikely to be left uneaten.
Share this:
More Food & Drink / Dining Out