Restaurant Review: Clarence Rd Eatery, Northcote
A new government didn't distract Jesse Mulligan from a fine feast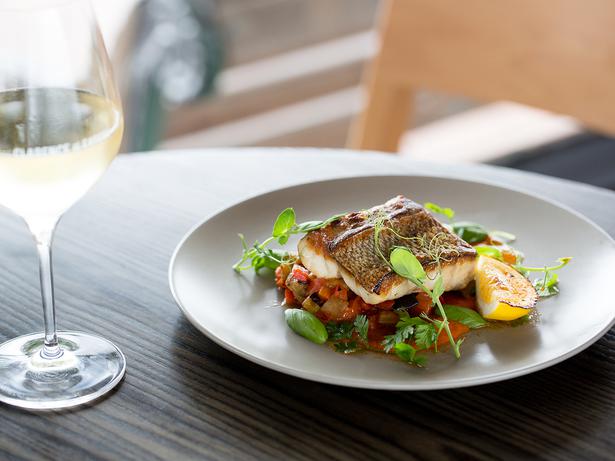 Wednesday Nov. 1, 2017
Cuisine: Bistro
Phone: (09) 480 9600
Address: 124 Queen St, Northcote Point
Drinks: Fully licensed
Bookings: Not accepted
Menu: Four cheese pizza $26, calamari $16, salmon carpaccio $16, hapuka $29, rib eye $32, charred cabbage $7
Rating: 7/10

This was a truly weird night to be out, though it had nothing to do with the restaurant. At 6.55pm, NZ First leader Winston Peters had announced to a rapt nation that he would form a government with the Labour Party.
I heard his decision live from the studio of my 7pm TV show — nobody had known when exactly he would announce and, because we couldn't book guests without knowing who the new government was, all my autocue had on it with five minutes till broadcast time were the words "Jesse: [ad lib] ???"
READ Restaurant Review: Al Volo
But it wasn't just me still feeling shell-shocked at 8pm. Whether the result was good or bad for you, I think everybody in the country that night just felt a little … wasted.
Outside the restaurant, a man pulled up in his flash car and yelled "it's a horrible night for New Zealand, Jesse!" then he beamed at me and gave me the thumbs up.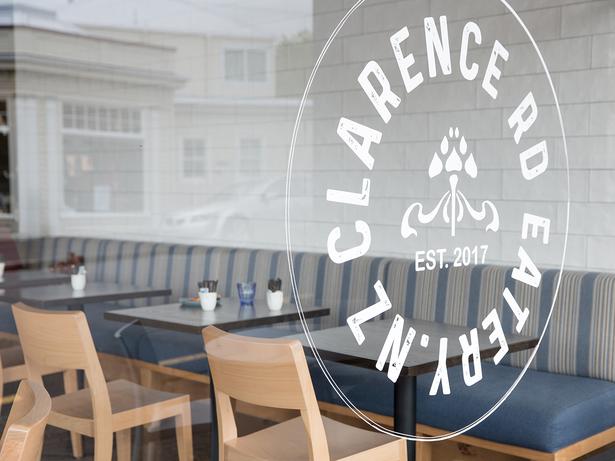 I wasn't sure what it all meant. He laughed knowingly and said "I know … you know … we both know!" then wound his window up and drove away. To be honest, I think he was insane.
Clarence Rd Eatery seems like the sort of place where it's hard to get a table but tonight it was half empty as, I imagine, the people of Northcote Point sat at home dazed in front of the telly, wondering what the change of government would mean for their taxes, their house values and their Maggie Barry Appreciation Evenings.
In one corner of the restaurant was a teenager with a "Let's Do This" T-shirt. In another corner was the owner, apparently, though I didn't spot him. He emailed me a few days later to ask if we could have a chat before I wrote my review, but sadly that would have violated the strict code of ethics I make up as I go along.
Clarence Rd is just across from the famous Engine Room, and the worst you could say about the new place is that it's something of a poor man's version of its neighbour.
To put it another way, this is The Engine Room with sneakers on, and would have done well simply living in pre-renovation days when you couldn't get in for Carl Koppenhagen's wiener schnitzel without calling a month ahead.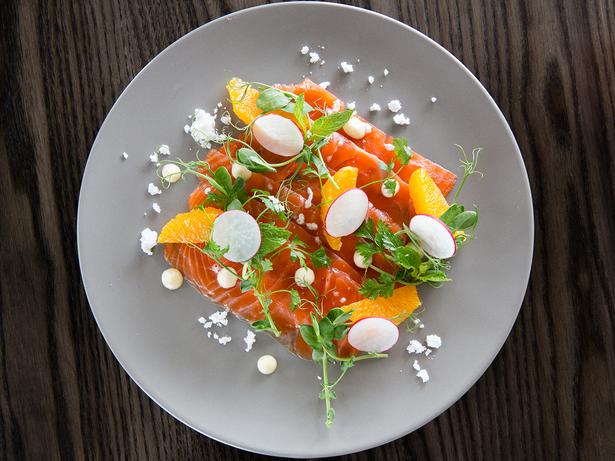 Clarence Rd takes no bookings and is open seven days from 6.30am, perhaps reflecting the local demand for a posh sit-down breakfast on a Monday.
But we were here to try out the dinner food, which is simple, tasty and effective. If you fancy a nice piece of fish or a steak and you don't want to go over the bridge for it, this is the place for you.
The menu is broken into a handful of starters, a list of pizzas and some mains. We chose a salmon carpaccio (good) and some fried calamari (solid), both of which were lifted considerably by some herbs fresh and fragrant enough than they might have just been picked.
Clarence Rd shares ownership with Stafford Road Wine Bar, which always stood out for its use of fresh garden produce, so perhaps Stafford is sharing its harvest with their new sister business up the road.
The pizza was fine but I wouldn't order it unless it really suits your needs, timing wise. The base is forgettable — under-fermented and flat — and with so much good pizza in Auckland you should only consider this one if you're catching a film at the (attached) movie theatre next door and you're running so late that the use of a knife and fork will slow you down unacceptably.
The mains straight out of the coal oven were better: a good, if small, fillet of hapuka on a tasty caponata and a decent rib eye steak missing its rib and pre-sliced by the chef (that's been happening more often in Auckland restaurants recently — a standard practice in the US, I find it can cool the meat down too much and sometimes doesn't bring out the best in a cut where melting juiciness is the main attraction).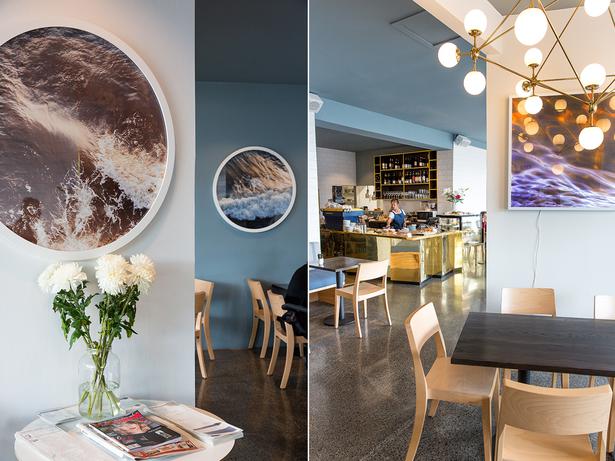 My favourite stuff was on the side. They do a coal-grilled cabbage, which is fantastic — tender and smoky — and I can also recommend the fried potato jackets, a delicious and clever way to avoid throwing out the spud skins once you've made some mash potato.
These two dishes were clever and unexpected — the chef could afford to dial up these two adjectives in other areas of the menu.
They could quickly improve the room too, which is overlit, glassy and could use some music. Despite all of this, I had a good time — the service and food pleasant enough that if the location is at all convenient to you it's worth stepping in for a bite.
• The owner has emailed Viva to let us know a new chef has been employed since this review whose plans include, among other things, a new pizza dough recipe.
Share this: