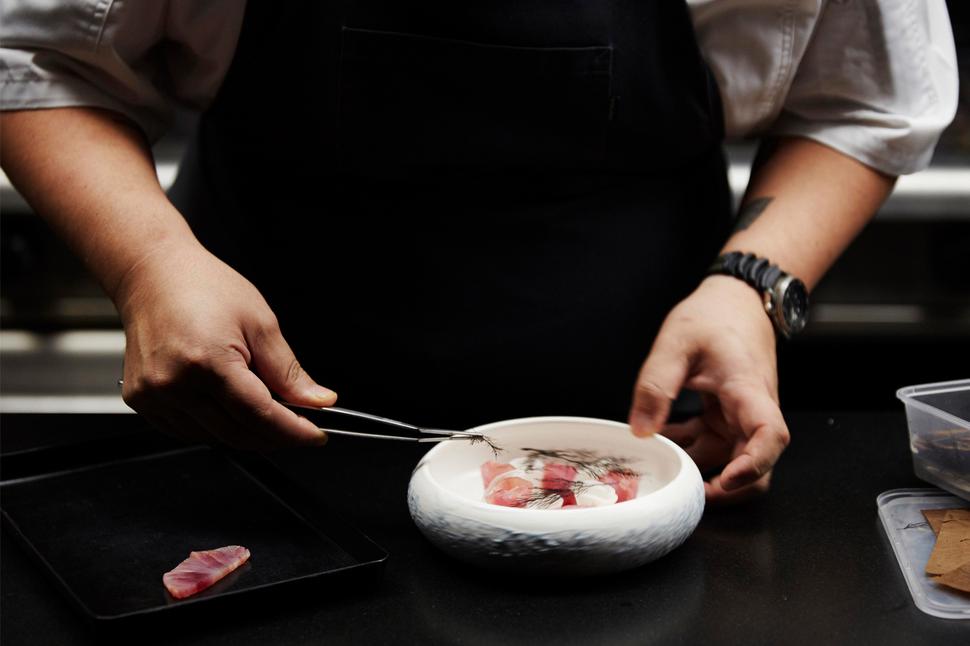 Restaurant Review: Clooney, Freeman's Bay
Clooney is back and better than ever, discovers Jesse Mulligan
Wednesday May 30, 2018
Cuisine: Modern
Address: 33 Sale St, Freemans Bay
Phone: (09) 358 1702
Drinks: Fully licensed
Bookings: Accepted
From the menu: Canapes $50. Carrot and macadamia; venison tartare entree. Lamb and kumara; blue cod and chicory main (two courses $80 per person)
Rating: 19/20
Score: 8-12 Disappointing, give it a miss. 13-15 Good, give it a go. 16-18 Great, plan a visit. 19-20 Outstanding, don't delay.
Expensive restaurants face a major problem. The people who can afford to eat there are generally at a stage in their life when they're not spending much time creating Instagram stories.
There are exceptions of course — plenty of wealthy people still dabble on social media — but the true digital influencers are eating at places where mains cost $20. So you get an inflated sense of buzz around places such as Karangahape Rd pasta joint Cotto (where they recently had Jacinda on a Saturday then Lorde on the Monday) or Balmoral's Kiss Kiss.
These two restaurants are very good, by the way, they're just overexposed by the algorithm.
READ: Where to Find: Auckland's Best Pasta
Meanwhile, somewhere like Clooney can be a bit invisible. The room is always full, but they're the sort of diners who use their phones to check on babysitters, not send a Snapchat. Besides, the room is a bit dark for phone photography, not like those all-day cafes filled with natural daylight, where the plate colours have been chosen specifically to make the dog-face filter sing.
Though Clooney doesn't do much to help itself online, it has to be said. Their Twitter presence, for example, is an account called "@clooneyrestaura" that you need permission to follow.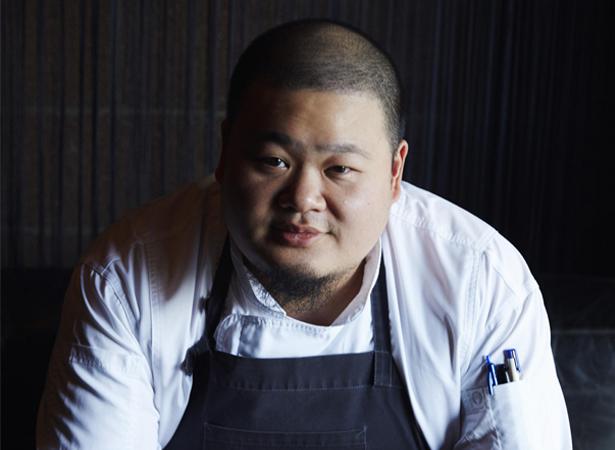 It's a shame because, as the photos on this page will show, there's a level of visual artistry at Clooney that deserves an audience beyond your own table. New chef Nobu Lee rivals Sid Sahrawat for "art on a plate", sometimes going colourful and complex, sometimes paring down to one simple, crisp image.
I'm thinking of his oyster, which is presented in its shell, adorned in nothing but a shimmering, slightly gelatinous, sea brine. Another canape, "meat and three veg", features a single spring carrot, radish slices and a broccoli floret next to a dip which you'll later find out is a lamb sweetbread emulsion.
READ: Restaurant Review: Cassia, CBD
But then there's a carrot course, which features this plain (let's be honest, pretty unlovable) vegetable presented at least half a dozen ways. Circular fermented slices in multiple colours are placed around the plate like a model of the solar system. Tiny dots of bright, dark green spinach-kawakawa puree provide contrast, then there is carrot heart cooked in carrot glaze, pickled carrot, roasted carrot and a small pool of macadamia "butter" in the middle of the dish.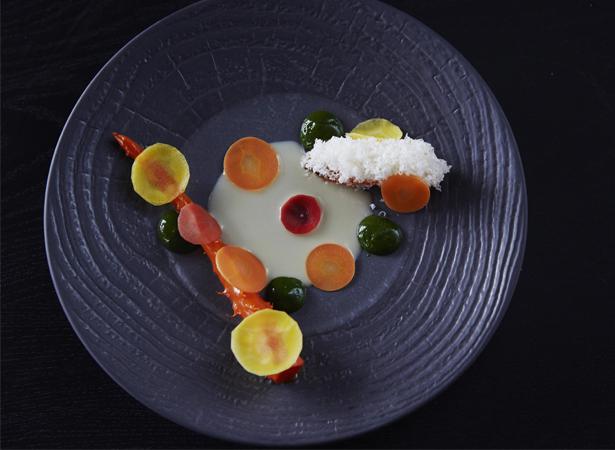 You can choose between the tasting menu and a la carte, but if you do the latter you should include the canape supplement — at $50 for four small courses it's a significant added expense, but it means you get to experience a miniature degustation as well as your main meal — and having come all this way to eat, it would be a shame if you didn't get to see the chef's extraordinary talents in full swing.
I'm trying to convince you but maybe I don't need to — offered initially as an experiment, the canape option is apparently being taken up by around 85 per cent of diners. So there's something about the novel format that resonates.
READ: Restaurant Review: The Grove, City
Those canapes are a great outlet for the hard conceptual thinking that goes into all of the food. This tiny tasting menu presents a potted history of New Zealand cuisine — from the fresh kaimoana, to a hangi-style mussel, that meat and three vege, and the world's fanciest fish and chips, served with a house 'L&P'.
The food comes with some unusually scripted banter from the staff, in which you'll learn how many servings of chips New Zealanders eat each year, and when we got our first oyster farm. This will be honey in the mouth of overseas visitors, though they might want to pull it back a touch for locals as it can feel a bit like you're on a bus tour.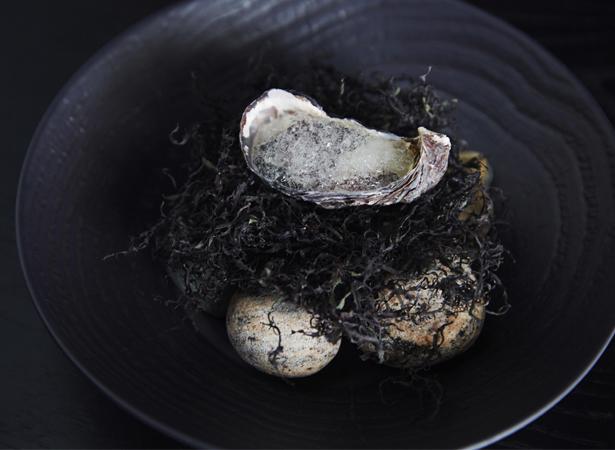 The service is very, very good though — as good as anything else in town. The drinks chat is a crucial part of the experience, and they must have spent days memorising the different elements of the menu. At one point the waiter lingered for several minutes answering questions about the food (our fault), and another staff member waited the entire time in the shadows with my cocktail — unwilling to present it until he had the floor to himself.
You could probably argue this one — better to give the customer his drink or wait until you can explain it properly? But the fact they've thought about subtleties like this at all will give you a sense of how carefully everything has been considered.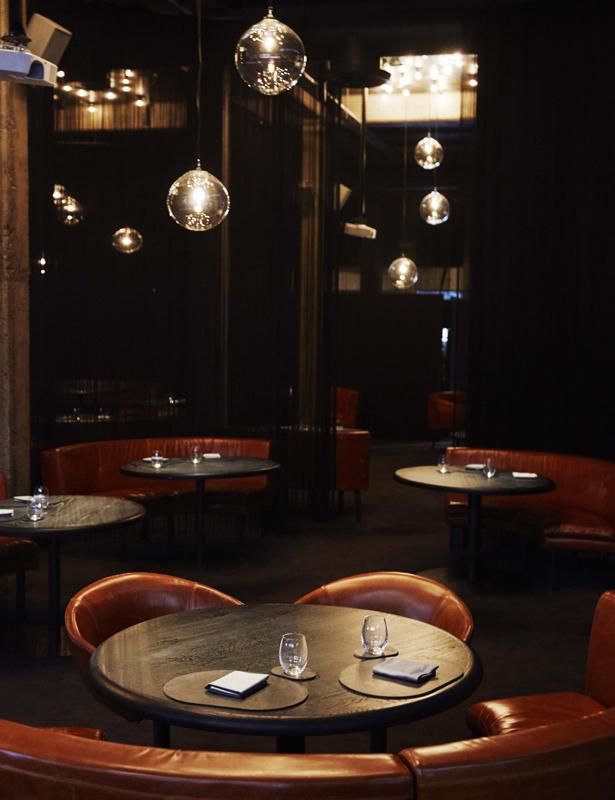 The dining room. Photo / Rebecca Zephyr Thomas

READ: Get To Know Rochelle Canteen Chef Margot Henderson

There should be a massive buzz around Clooney right now, and if nobody follows you online then you should spread the news the old-fashioned way and shout it from the rooftops. Incredible new chef, same amazing room, and a legendary restaurant we are lucky to have for special occasions, overseas dignitaries and hopefully, the occasional spontaneous dinner enjoyed by normal people who want to see how good the world can taste.
Share this:

More Food & Drink / Dining Out