Restaurant Review: Cornwall Park Bistro
Cornwall Park Bistro serves up delicious food in a beautiful setting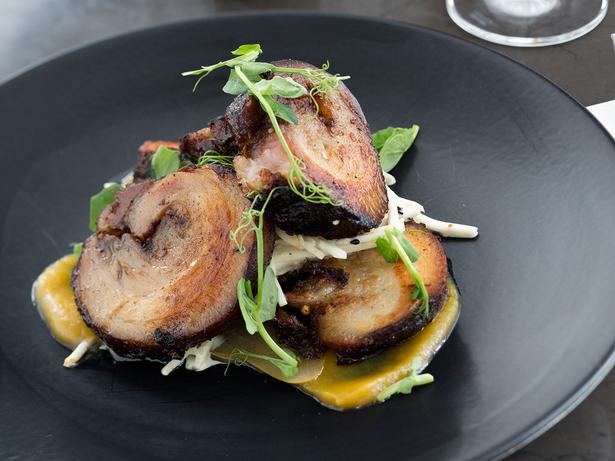 Wednesday Dec. 14, 2016
Cuisine: Modern bistro
Address: Cornwall Park, One Tree Hill
Phone: (09) 630 2888
Drinks: Fully licensed
Reservations accepted
From the menu: Potato gnocchi $20, scallops $26, market fish $32, pork cheek $33, macaroni cheese $12, chips $9, raw asparagus salad $9, lemon tart $16, doughnuts $15
Rating: 7.5/10
Of the several places you can go in greater Auckland to feel like you're getting away from it all, Cornwall Park must surely take the least effort. I've had transcendental moments at Clevedon, Waiheke, Bethells Beach — but those places require something of a schlepp from the city.
Meanwhile, you can be deep in Cornwall Park five minutes after browsing through a rug sale at the Logan Campbell Centre, and yet it still feels as though you've travelled hundreds of kilometres, and then back in time into a Wordsworth poem.
Perhaps that invisibility has been part of the problem for the park restaurant, which bolted into the restaurant awards this year without any warning, yet still finds itself empty on a Sunday night, one of the three nights a week it's open for dinner. The "drop-in-any-time" vibe isn't helped by a big sign as you enter the grounds warning that the gate is locked at 9pm each night, which makes for uncertainty when your table is booked for 7.30pm.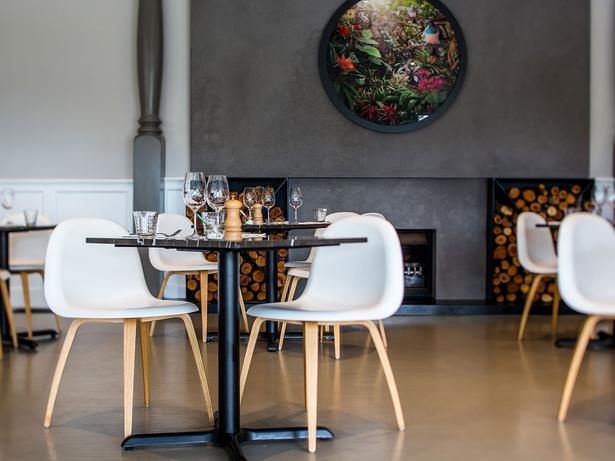 "Do we need to worry about getting locked in?" I asked the waiter when we arrived.
"No, they only close it to cars trying to enter," he reassured us.
"But the sign says the exit is locked at nine," I said.
"At nine?!" he repeated, with some alarm. Then he shrugged and went to get a wine list. He was Italian, so the shrug could have meant anything, but needless to say we later found ourselves powering through dessert in order to get to the car by 8.53.
READ Viva's Top-Rated Restaurants of 2016
I was eating with friends — a mother and son from Wellington who were in town for the New Zealand speed Rubik's cubing championships, held over one nerdish weekend in Albany. (The boy brought his cube to dinner with him, which you may expect would offend my delicate eating-out-editor sensibilities, but actually I found myself quite charmed by the "click-click-click" that became the soundtrack to the evening.)
"I love how warm it is in Auckland," said the mum, who was wearing shorts and a singlet. "You couldn't wear this to dinner in Wellington." In fact, you can't often wear it in Auckland either, but I wasn't going to tell her that. We were seated at a big window on a sunny evening watching the tui flit and play in a giant old frangipani tree outside.
This was as good as Auckland gets, the weather perversely deciding to turn it on in time for the arrival of New Zealand's 80 fastest speed cubers who'd be indoors the whole time anyway.
Somebody in the kitchen here really knows what they're doing. The food was delicious, and hearty — the way a bistro should be. I started with house-made potato gnocchi, singed in the pan then tossed with brown butter, manchego cheese and plenty of seasoning. The dish is sweetened by spring peas then freshened with kale so young and bright they must surely have their own supplier.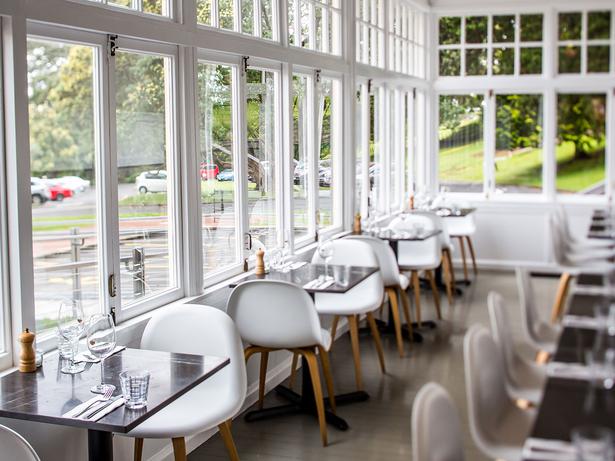 They made an off menu mac 'n' cheese for the new national speed "skewb" (long story) record holder, and his mum had Whangamata scallops, trimmed of the roe but plump and juicy, served up with south-eastern flavours: coriander, lime, and a little paste made of peanut and some other things.
"What is in this delicious paste?" I asked the waiter.
"Peanut and some other things," he said. (I'm not saying he wasn't a nice bloke and he really did know his stuff. It was more the vibe of someone who was destined for greater things in life, and wasn't going to bring out his A-game for a young family dressed for the beach.)
A house-smoked pork cheek was perfect — just salty, tender and fatty enough, it was offset by pickled pear and a pineapple puree. The market fish was trevally, unusually, in a soupy tomato base with clams and generous portions of seasonal vegetables.
Asparagus was featured in many of the dishes and I totally endorse that — it grows well for only a couple of months each year, and I commend you to joyfully ingest it in at any opportunity until Christmas time, when the stems get unbearably woody and your interest should turn to Central Otago stonefruit instead.
If the groundskeeper isn't lurking with his key chain, the desserts are worth sticking around for — the doughnuts are recommended, as is the lemon tart, "dropped" on to the plate in tribute to Italian maestro Massimo Botura, whose invention of this dish is celebrated in the Netflix doco Chef's Table.
I reckon if Massimo had been eating with us the waiter would have found out what was mixed in with those peanuts, but there's otherwise nothing to complain about at this excellent Auckland restaurant. All that's missing is the crowd it deserves.
Share this: