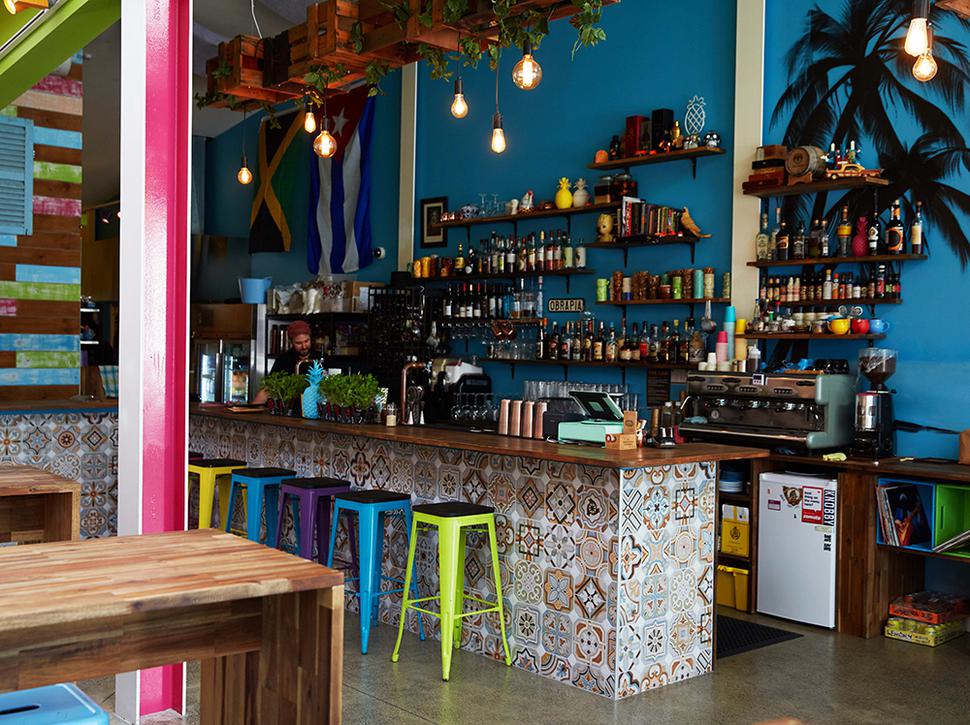 Restaurant Review: Cuba Libre, Ponsonby
Jesse Mulligan finds the party at this colourful bar taking its food seriously
Wednesday Aug. 29, 2018
Style: Cuban
Address: 61 Mackelvie St, Ponsonby
Phone: 027 601 7113
Drinks: Fully licensed
Reservations: Lunch and large groups only
From the menu: Grilled pineapple $3, oysters $4 each, fried chicken $16, lamb cutlets $8 each, blackened vegetables $16, cured salmon $17
Rating: 14/20
Score: 8-12 Disappointing, give it a miss. 13-15 Good, give it a go. 16-18 Great, plan a visit. 19-20 Outstanding, don't delay.
Before I visited this Cuban-themed eatery I didn't know much about Cuban food, and after eating there I still don't.
The most obviously native thing on the menu is the Cubano sandwich, though even this was invented in Miami as a way of feeding migrant workers. Havana, I'm told, is a city so wrecked by international sanctions that all you can get anywhere is rice and bad beans, and though it sounds like things have been improving, slowly, since Fidel Castro's death, we should probably still be pleased that Cuba Libre has decided to be flexible with its food brief.
READ: Restaurant Review: Siostra, Grey Lynn
Not a restaurant so much as a bar with food, they're nonetheless taking the food seriously. I counted just one poor guy in the kitchen and he must be working himself to exhaustion turning out this many different dishes to a crowd of diners that the owner tells me is growing a little every night.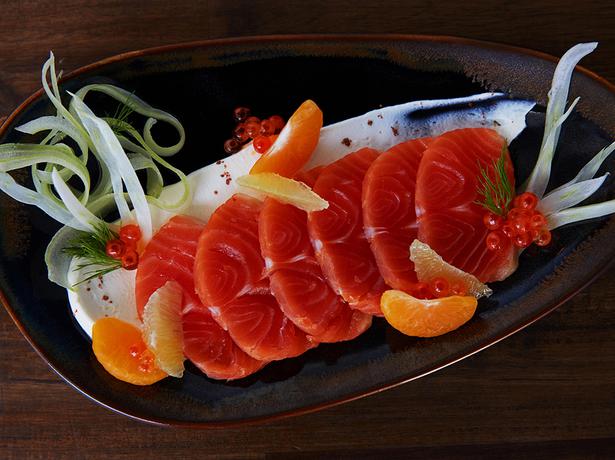 The chef is doing a very good job though — most of the food tastes good and shows little sign of having been thrown together under time pressure. One exception was the oysters which arrived, not quite cold enough, halfway through the meal.
A couple of minutes later the chef arrived at our table with the mignonette dressing that was supposed to accompany the dish, and although he must have been mighty brassed off that the waiter hadn't picked it up first time around he hid it well with a generous smile, before returning to his hellish life in the kitchen.
Those oysters were great, but the fried chicken was the best dish on the menu — juicy thighs coated in a spicy batter and served with an extra garlicky aioli.
READ: Restaurant Review: Woodpecker Hill, Parnell
A bowl of these with a strong cocktail would be the best way of enjoying this place I think — it's hard to find a bar in Ponsonby where you can reliably catch up with friends with a bit of space and some snacks if you need them, so I'm not surprised that people are discovering Cuba Libre as a good mid-evening destination.
It's technically a rum bar, the owner confiding to me that he wanted to open a place that specialises in one spirit, but he felt gin and vodka were too ambitious. We visited on two-for-one Wednesday and ordered a couple of drinks that were good enough — I'll let you decide what you'd make of the garnish: a hollowed out half passionfruit shell filled with chopped rosemary and M&M's.
Again, there was only one person in charge of the bar and dining room so the poor guy is doing everything. Running a half-price cocktail night without getting at least one extra person in to pour drinks is a bad idea, and as a result even wine orders would get stalled for several long minutes while the barman made his way around the room delivering drinks, taking orders, dropping off entrees and clearing away plates.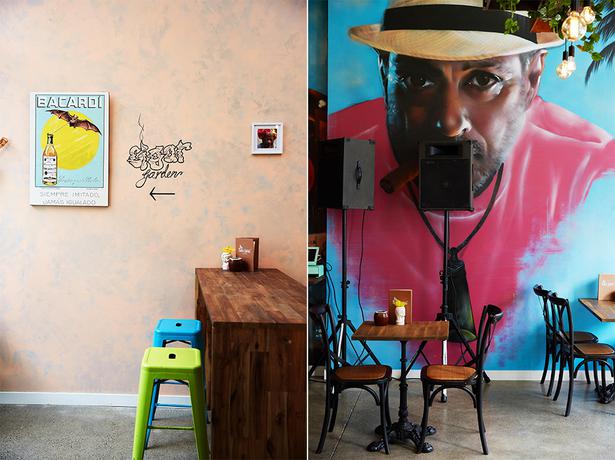 The toilets are an interesting experience — one decent cubicle then a wash-up area which has had an airport-style toilet stall built into it. So there's a good chance that while you're washing your hands you'll see somebody's pants around their ankles. Maybe this is a feature.
Despite being such an obvious work-in-progress there is a charm to Cuba Libre that creates a lot of goodwill. The owner is so proud of what he's created, with the brightly painted walls, the carefully chosen artwork and a range of seating — high or low, table or bar, outdoor or in — that adds to the casual party environment.
READ: Restaurant Review: Lokanta, Grey Lynn
If you end up here for dinner I'd include the jerk lamb cutlets in your order, the seasoning not quite spicy enough but nonetheless delicious rubbed into perfectly cooked meat and served with a kumara puree.
The house speciality, a grilled piece of pineapple wrapped in a spinach leaf, doesn't work and is best avoided.
Salmon cured with rum should have been better but I think it had been marinated too early in the day — by the time it reached us the curing process, or perhaps the refrigeration, had stiffened it up and removed the melting texture of the raw salmon.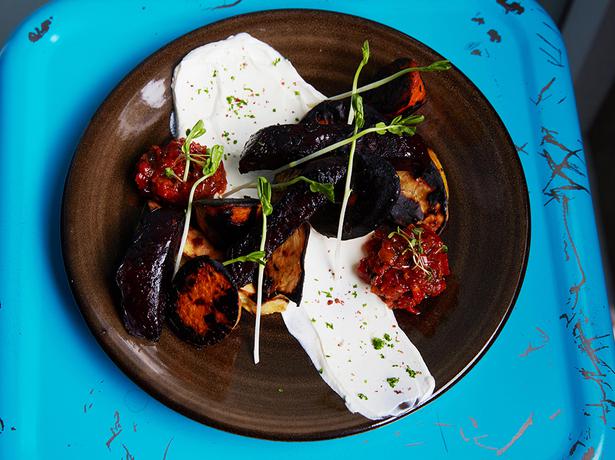 Holy moly, I just took a look at Cuba Libre's website and see that they're open from 7am until 3am. Can I say to the owner: I am worried about you. Pull things back just a little, get some sleep, wait until you have the staff you need and then expand.
He won't listen to me, of course, he's enjoying it too much. I just checked out Cuba Libre's Facebook page and the latest post says "come in and check out our new lights!". And that is Cuba Libre — a bit of fun, a lot of enthusiasm, a few cracks still to paint over and I hope, eventually, an essential part of a Ponsonby night out.
Share this: