Restaurant Review: Dilecta, Grey Lynn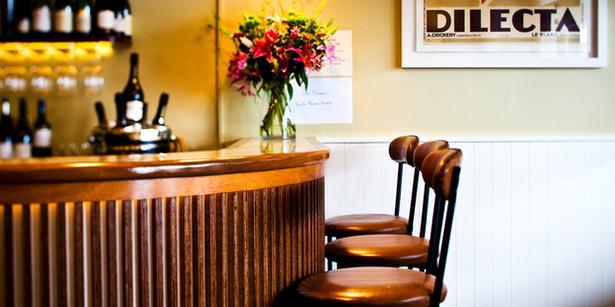 Wednesday Sept. 3, 2014
Address: 549 Great North Rd, Grey Lynn
Phone: (09) 376 6682
Cuisine: Mediterranean-inspired
From the menu: Hand-cut chips $9.50, pan-flamed octopus $16.50, baby beets $14, crispy skin salmon $24, braised lamb shoulder gnocchi $29, Scotch fillet $32.50, salted caramel tart $14.
Rating: 8/10
The translation of Dilecta from Latin is "lovely" and this is an apt descriptor for the new neighbourhood local that has moved into the space formerly occupied by Mondial in the Grey Lynn shopping centre.
Dilecta manages to achieve the same sort of vibe that the much-loved tapas bar did, albeit in a more sophisticated way, and is sure to be just as feted once people get used to the change.
The kitchen is run by Anthony Gradiska (ex-French Cafe, Molten), who has compiled an interesting Mediterranean-inspired menu mostly of small plates with a few main dishes.
The restaurant's decor has been refreshed and is much lighter: think pale green walls, white Crown Lynn and orange glass displays, and interesting light fixtures. The fabulous courtyard is still there, resplendent with Chinese lanterns and red fairy lights, and a few bar tables are dotted about.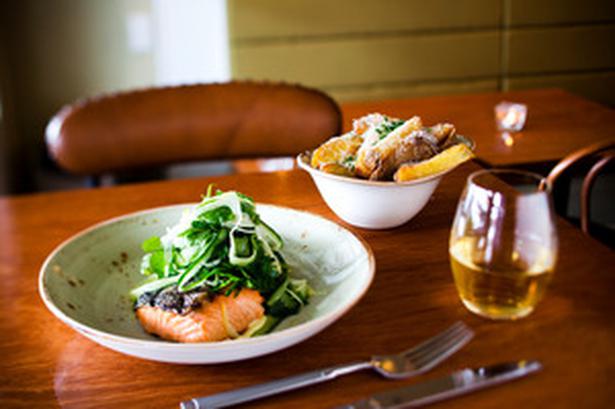 Yes, though things feel a little more formal, this is still somewhere you can call in for a drink and a light snack and on the Thursday we visited there were plenty of people doing just that.
But we are there to eat, of course and, tonight, Gradiska's small-plate offerings range from pork and pistachio terrine to goat ribs. There are so many delicious-sounding dishes that it's a challenge to choose just a few to enjoy before our mains.
We'd heard the hand-cut chips with truffle salt and grana padano cheese were fantastic. The delicate shavings of cheese (which look rather like dessicated coconut) look enticing atop chunky slabs of potato, and the truffle salt gives them an unexpected flavour.
Our fresh baby beets with marinated goats' cheese, pickled beetroot, salad leaves, Central Otago honey and hazelnuts get the taste buds humming - the liberal serving of cheese works well with the sweet, succulent beets. Also very good is the toothsome serving of pan-flamed octopus, which comes with slices of spicy chorizo, kalamata olives, slabs of smoky potato, tomato and lemon aioli.
The three of us fancy a main, although I would say you can stick to the small plates and be perfectly satisfied. The grass-fed Scotch fillet - served with more of those chips (sans the cheese and salt) and watercress, is well-paired with its accompanying cafe de Paris butter (butter with garlic, anchovy, mustard, capers and herbs). Both the crispy skin salmon and the braised lamb shoulder fall apart at the touch.
The salmon is creamy and fresh and is a good match for the coriander-heavy side salad, and the small parcels of gnocchi (which come with pumpkin, sage, and pecorino, and are drizzled with truffle oil), are a delight.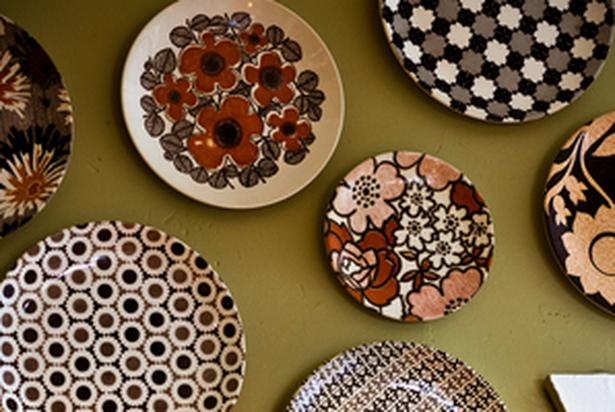 For dessert, the three of us share an excel-lent salted caramel tart with a chocolate cake semifreddo. The tart is rich, but not too sweet, and the crispy base is cooked to perfection, which pleases one of my dining pals who, it transpires, has a penchant for crunchy food.
So Dilecta lives up to its name and is lovely indeed. The quality of the food is very good and the service impeccable and friendly. A welcome addition to the neighbourhood - pop your head in and say hello. 
Share this:
More Food & Drink / Dining Out