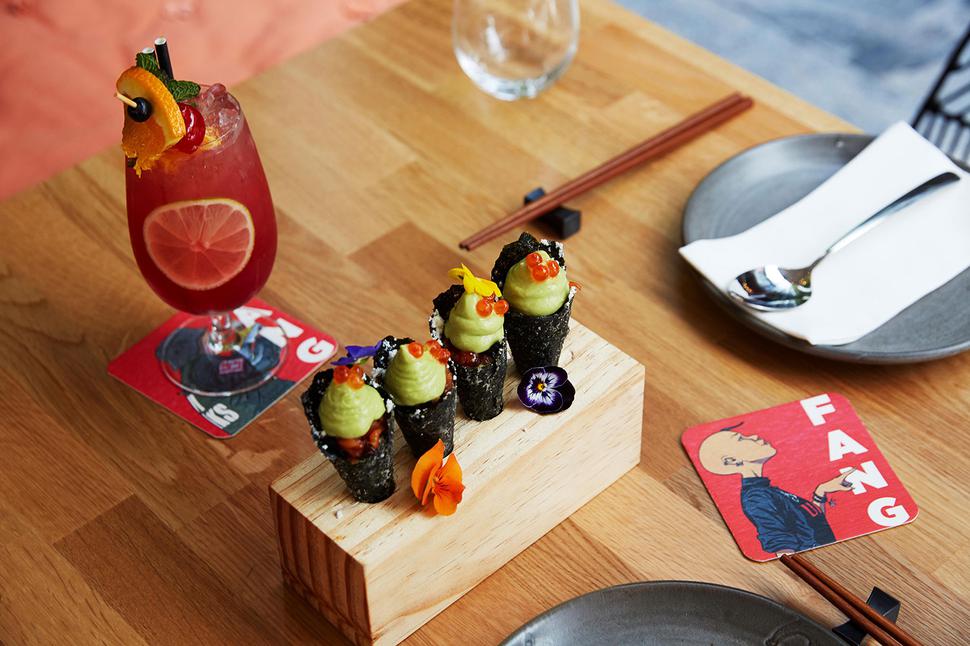 Restaurant Review: Fang, Parnell
Sink your teeth into sensational Sichuan fusion, says Jesse Mulligan
Wednesday Oct. 31, 2018
Cuisine: Asian fusion
Address: 100 Parnell Rd, Parnell
Phone: (09) 213 9610
Bookings: Accepted
Drinks: Fully licensed
From the menu: Salmon tartare $16, ox tongue $18, pork and prawn dumplings $12, beef dumplings $12, bang bang chicken $18, kung pao soft shell crab $21, green fish curry $30, chilli fried rice $24, beef shin $32
Rating: 15/20
Fang would be a lot more impressive if it wasn't next to Han, one of Auckland's great restaurants — a modern Korean so good and so popular that within months of opening it was already knocking down walls to try to fit more tables.
I reviewed Han a year ago and have since been back for a brilliant night of DIY barbecue, wrapping seared meat in precious perilla leaves with a little smear of perfect sauce. We had to walk past Han to get to our booking at Fang, and if I hadn't been on deadline to write about somewhere new I think I would have made a last-minute swerve towards the place I knew our international guests would be stunned by.
NEIGHBOURHOOD WATCH: Where To Eat, Shop & Visit In Parnell
But with your interests at heart, I stuck with Fang. And it was good. Quite good. "At the top end of average", was how I ranked it for the jet-lagged Englishman beside me at the end of the night when he asked how it compared with the rest in town.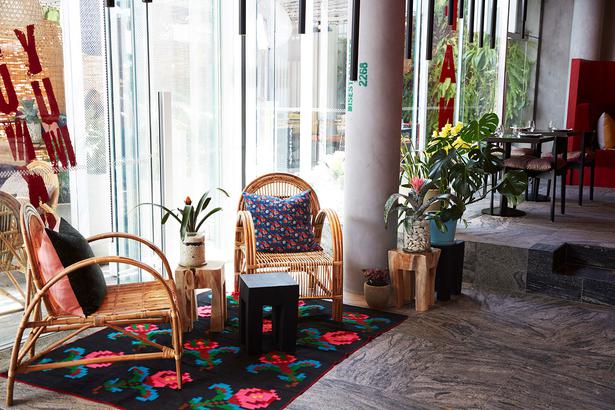 The space combines an indoor bar and tables with an outdoor area that will become useful for a few precious weeks in summer. It wasn't yet appealing on a warm October night and I wonder if they should get some heating out there to lure people out.
READ Restaurant Review: Woodpecker Hill, Parnell
The bar inside is surprisingly prominent and massively lit, suggesting that cocktails are a key part of the experience, but we weren't offered one, and there is nowhere to sit with a drink but at a table so I'm not sure if it's worth all the visual and physical real estate it takes up.
Despite a lot of staff working the floor it took far too long for anyone to offer four thirsty people a drink. We were dying for a beer and some of us worryingly 'hangry' so every minute of waiting time felt like an hour. When the poor woman finally approached the table she was given a long and rapid list of food and beverages to go and procure, and to be fair we didn't have to wait long after that.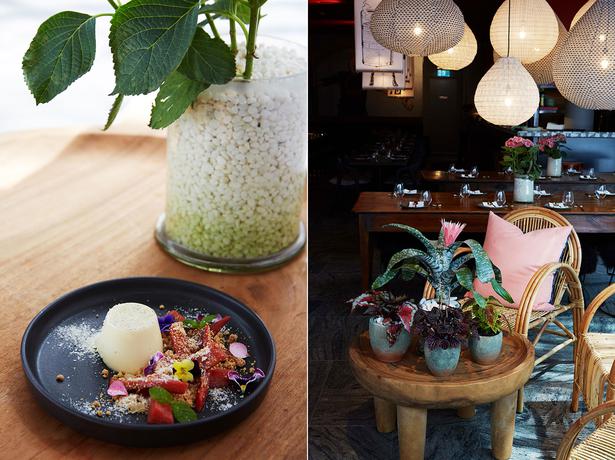 The staff are friendly and competent, without being hugely engaged. Our waitress didn't know what the fish of the day was. Another finished her shift and sat by the cash register in uniform with a drink, playing with her phone. There were four of us and they brought us an entree of three items, so we had to send away for one more. None of this is criminal but with that initial wait for service it's the difference between a 15/20 restaurant and something higher.
WHERE TO FIND: Auckland's Spiciest Eats For Hot Food Fans
The website promises to "pull the pin on the Sichuan flavour grenade" and though this isn't really accurate — I didn't once get a numb tongue — the food is hard to fault. It's a fusion menu rather than a Chinese one, which is less unique but nonetheless delicious.
Nori cones filled with salmon tartare, roe and avocado cream were beautiful to look at and to eat — I don't think I've seen nori used like this before and I bet it will catch on. Dumplings were as good as you get anywhere — served in tiny bamboo steamers with two saucers of sauces.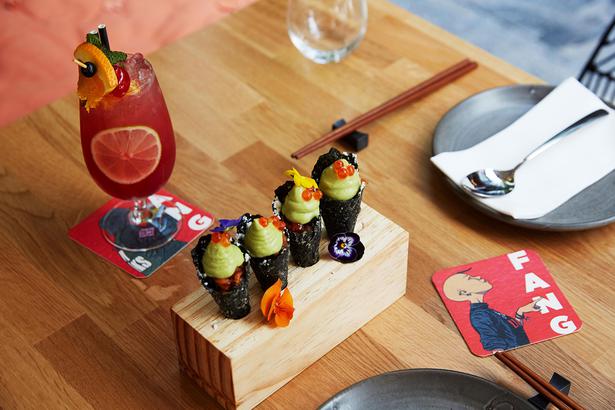 Then there was the bang bang chicken — for once offering all the heat promised in that name: a cos leaf with a little pile of meat and roasted peanuts topped with a chilli sesame sauce that spills everywhere when you bite into it, but you don't mind because it tastes so bloody good.
The mains are fantastic too. We ordered a really solid dark fried rice, served with crispy nori and a 65-degree egg that works perfectly in this context. I would have liked something more interesting than snapper in the green curry, but it was fresh and well cooked and the sauce was both subtle and full flavoured — a little sticky rice would be useful to soak it up.
RECIPE: Pork & Chive Dumplings With Chilli Ginger Dipping Sauce
Beef shin is a great choice of cut for slow cooking, though despite being well cooked the meat was a little pale — this might be a criticism of Chinese cooking in general that the meat is often there for protein and texture, but doesn't have much distinct flavour beyond the sauce or soup that comes with it.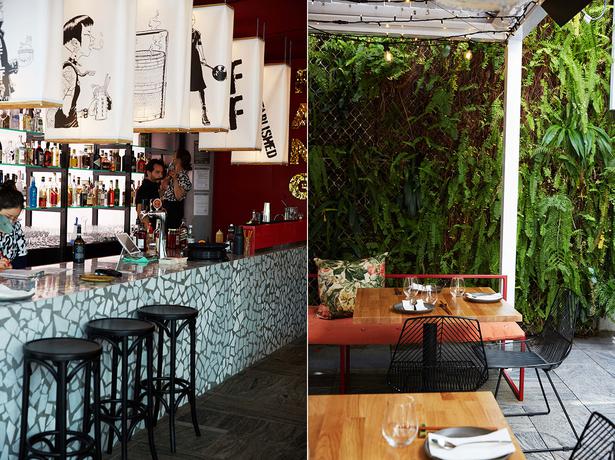 My only food complaint is that the stuff that sounds good on a menu — "Sichuan crumb" for example — is often hard to detect in the dish. Again, they could lean on their floor staff to show some more interest in the ingredients and sell the food a little harder when it arrives at the table. Fang is almost there, and definitely worth a visit.
Share this:
More Food & Drink / Dining Out