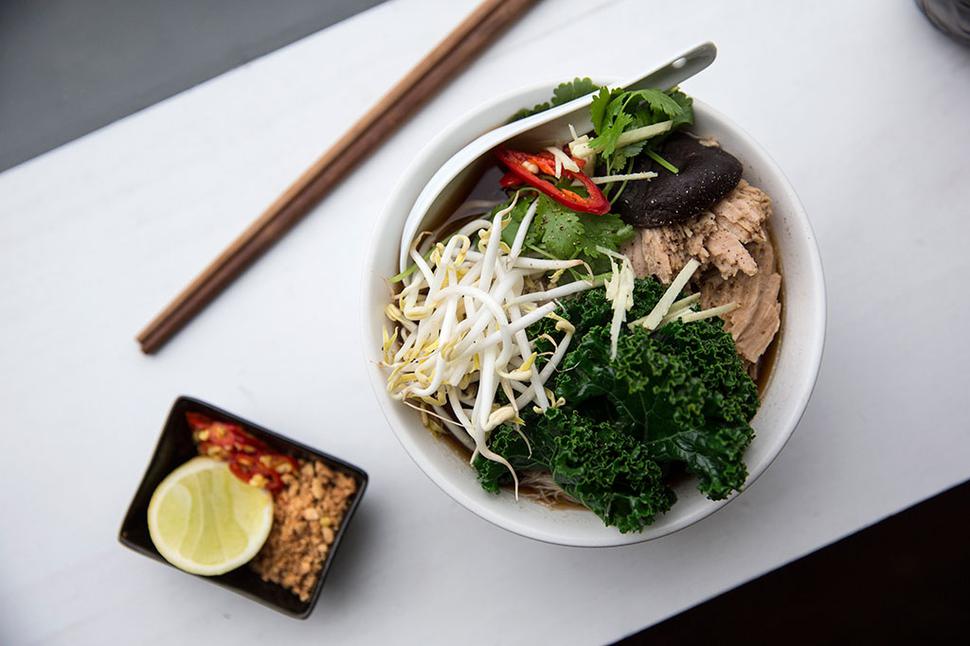 Restaurant Review: Farang, Kingsland
Chef's concoctions at Farang cover the flavour spectrum in surprising, engrossing and delightful ways
Wednesday Aug. 26, 2015
Address: 503 New North Rd, Kingsland
Phone: (09) 815 3834
Cuisine: Thai street food
From the menu: Bang bang crispy squid $15,  barbecue chicken $24, roti and peanut sauce $5, rice paper roll $10.90, pork noodle stew $13, beef salad $16.90
Drinks: Fully licensed and BYO
Rating: 8/10

Bad Thai food is like bad sex. If you have enough of it, you start to forget what it's meant to be like. But what are you going to do, abstain altogether? No, you turn up every few months, hoping things will be better, while trying desperately to hold on to your memories of how good it was the last time you were in Thailand. The food, that is.
I don't know whether Auckland's Thai food is bland because the chefs don't think we can handle the real thing, or if it's a cost-cutting issue. All I know is my father-in-law in Hamilton cooks a better green curry than you can get in any foodcourt, and he buys his ingredients at Mill St Pak 'n' Save.
Things are getting better, though, mostly at the high end, with Che Barrington's kitchens at MooChowChow and Woodpecker Hill both creating food sour enough to make the sweetness work, sweet enough to make the spiciness work, and with enough herbaceous foliage to take you back to that hawker stall in Bangkok (so long as you close your eyes, inhale deeply and tune out the guy next to you telling his Tinder date about The Wire).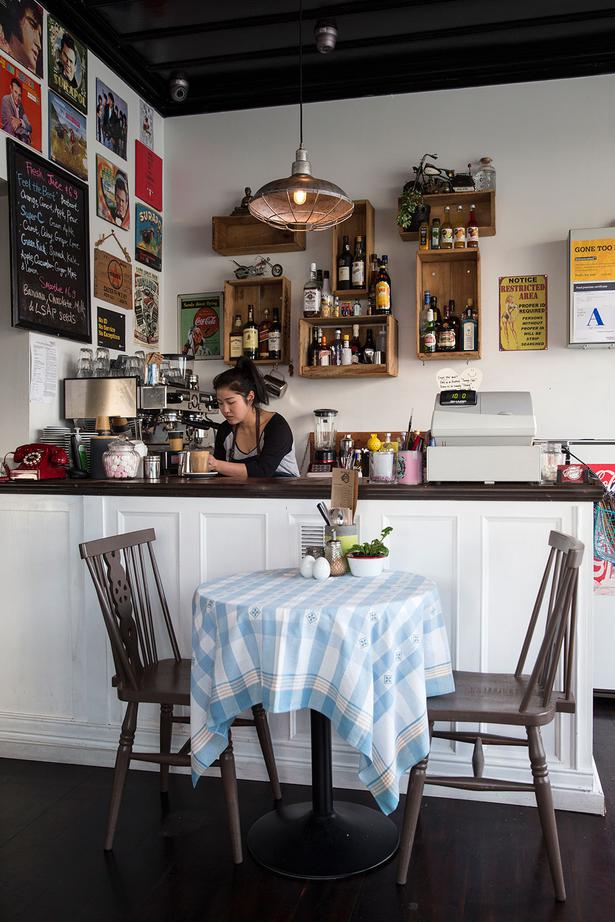 And now here is an inexpensive one to add to the list, too: Farang Cafe & Bistro, located in a building I remember as a boutique fish and chip shop, and then bakery in Kingsland, where three sweet and busy staffers efficiently chop, cook and deliver some of the tastiest Southeast Asian food in the city.
Chef Bong makes his pastes from scratch, and you can taste the difference. The flavours are familiar but he's not afraid to add unexpected ingredients in the pursuit of perfection. A nam jim that comes with the superb crispy squid, for example, has a little tamarind stirred through it to thicken up the dressing and add a deeper tart taste to the sourness from the lime.
Peanut sauce is addictively edible even when assembled by an amateur, but at Farang it gets an extra hit with the addition of red curry and Massaman curry pastes, making it both spicy and spiceful.
In the 1960s, pre-murderous music producer Phil Spector conceived the Wall of Sound: an engineering technique that filled all of the frequencies, from high to low. You might not have known it was happening, but your ear was blasted with audio at every possible wavelength, and even if you didn't understand the science you could tell there was something special about, say, the opening bars of Be My Baby by The Ronettes.
I feel like the chef at Farang is doing the same thing to your palate — let's call it the Wall of Taste. The sauce that comes with the barbecue chicken, for example, has the familiar ingredients — fish sauce, palm sugar, lime — but then there is an earthy flavour at the bottom end that turns out to be rice, ground and roasted. The chicken itself was a bit dried out by the grill, unfortunately — I don't suppose they do much brining back in the Land of Smiles.
And beyond taste, the food has texture and temperature variations that lift and refresh too. There's a pervading freshness in almost every dish — that squid, for example, is served on a cold and crisp bed of shredded green papaya, and various other dishes come with a simple and delicious salad, always carefully dressed to let you know this is part of the meal, not just a begrudging nod to the Five Plus movement.
The dining room is small — smaller than the kitchen, for example — and decorated a little uncertainly; I don't know that the muay thai fight shorts hanging from the wall add much, and the framed cassette tapes in the toilet may well have been inherited from a previous tenant.
But the staff create an atmosphere of casual friendliness, even if you're just picking up takeaway orders — which I've done since, the food losing very little on the car trip home. Their familiarity with the menu helps a lot, and if they recommend something you should take their advice, like I did with the pork noodle stew — with it's golden brown, slurpy broth, probably the best thing I ate across two visits.
Farang is open for breakfast, lunch and dinner, but I don't know that they should be. I haven't tried out the morning menu yet, but their point of difference is so strong in the evening, I don't see why they'd want to compete with the cafe market, which is saturated even in Kingsland.
I say forget the espresso and focus on the wine list, which was a work in progress when I visited, although they did offer BYO — one more unexpected delight from a little Thai restaurant that is full of them.
Share this:
More Food & Drink / Dining Out