Restaurant Review: Fish, Hilton Hotel
Hilton's Fish is professional and delicious but can it shake the hotel vibe?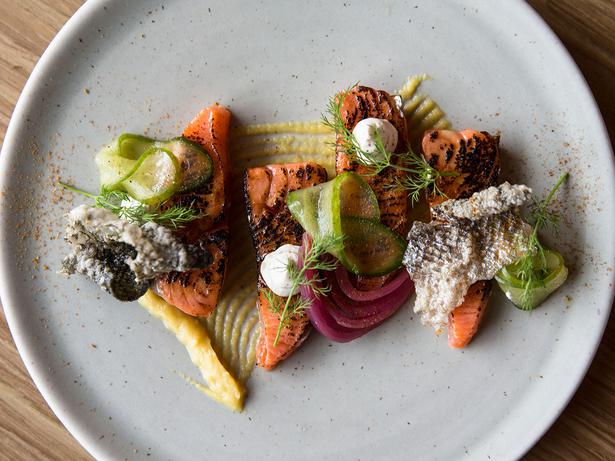 Wednesday July 20, 2016
Cuisine: Modern seafood
Address: Hilton Hotel, Princes Wharf
Phone: (09) 978 2020
Reservations accepted
Drinks: Fully licensed
From the menu: Oysters $4ea, salmon $22, paua dumplings $33, red shrimp $24, lamb loin $41, gnocchetti $32, white chocolate cremeux $17
Rating: 8/10
The Hilton is somewhere you don't tend to visit unless you have a special reason for doing so. I've had two such reasons in recent years — once to interview Ghostbuster Dan Aykroyd and once to MC a launch event for a Product I'm Not Allowed To Talk About.
The former should have been a dream assignment for a student of comedy like me but I'd unwittingly double-booked myself — I was meant to take my wife to the Beyonce concert at Vector, so every minute Aykroyd kept me waiting (and there were a lot of minutes) I felt more guilty about keeping the woman I'd married waiting downstairs in the bar. If she missed Single Ladies I knew for a fact she wouldn't like it and would definitely take a ring off it.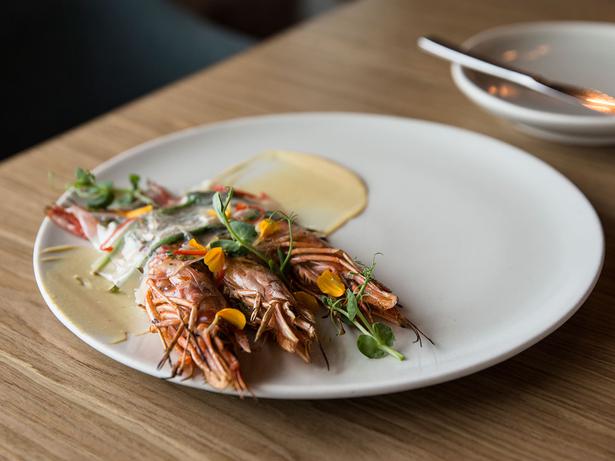 As for the Product I'm Not Allowed To Talk About, well I can't talk about it. In fact, such was the level of secrecy that the product was displayed only in a curtained box set up in the main bar and, as the MC, I wasn't even permitted to speak its name aloud at the event. All I could say was "Hello, welcome to the Hilton, you all know why you're here. Now go look in the box."
I've reviewed the Hilton's restaurant, Fish, a couple of times since it opened, and the verdict has been "great food but it feels like you're in a hotel". Now foundation chef and first class nice guy Shane Yardley has moved on and Fraser Shenton runs the kitchen under group chef Gareth Stewart (ex Soul). The food is as good as ever, though it still feels like you're in a hotel.
Much of this feeling comes from things the restaurant can do nothing about — like the clientele. The three tables around us were, respectively, an older American man with trophy wife, a wealthy Indian family with many small children, and a solitary businessman nursing a cheeseboard. Try creating the hip, buzzy vibe of a Depot or Orphans Kitchen when the only eye candy is a middle-aged man in a blue blazer staring glumly at a piece of brie.
Then there is that downstairs bar, hosting a conference of security professionals the night I visited. The restaurant was playing the default soundtrack of every restaurant that hasn't thought hard enough about it: Portishead's Dummy, but it was drowned out by Lynyrd Skynyrd's Sweet Home Alabama on full volume from the floor below.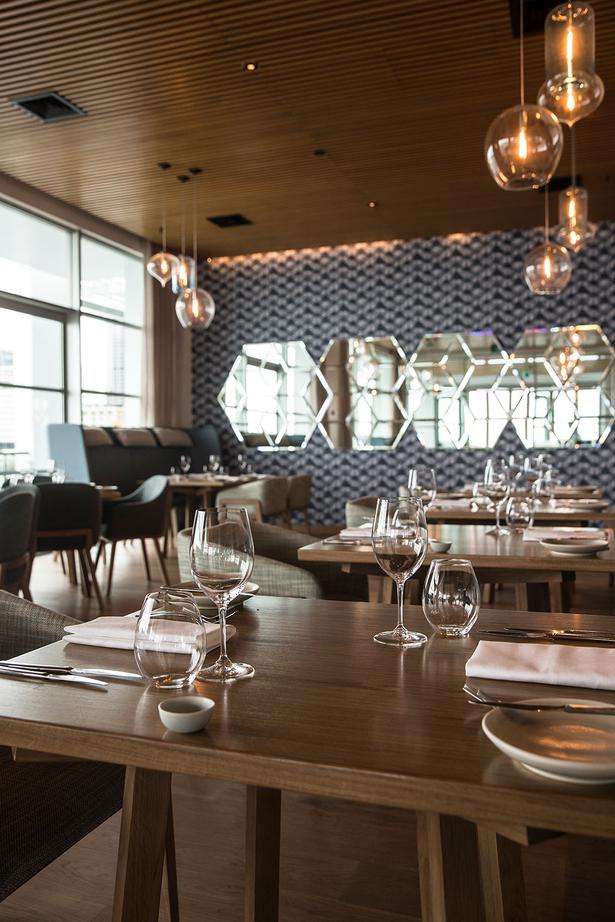 It's tricky. I once stayed at a voguish Hollywood hotel where the bars made more money than the rooms did, so there was an elaborate power struggle between the hotel sales rep and the bouncers on his turf. Why should they ruin the vibe of their cocktail bar by letting in a bunch of overnight guests who would only leer at the bar staff and bother the famous people?
At Fish this tension manifests in the parking policy. I'd heard you could use the hotel parking if you were eating at the restaurant, but when I asked the manager about this on the phone he sounded only 70 per cent sure. On the night, I checked with him again and he gave me the nod, but I then had to argue with the concierge over whether he would validate my parking ticket. He eventually yielded but it wasn't a good way to end the evening.
But to the good things, of which there are many. The service is friendly and assured — the staff know the menu very well, can offer sound wine matching suggestions and seem very happy to be working there. The recently refurbished room works well and might offer the best waterfront views of any restaurant in Auckland. This would be a brilliant choice for a client lunch or to show off the harbour to out-of-towners.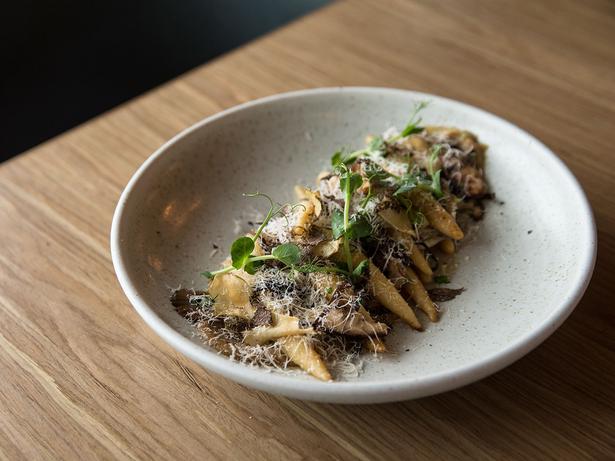 Though the main fish options are surprisingly limited (terakihi and hapuka on the night I visited) there should be something for everyone on the menu, including vegetarians. The gnocchetti is my new favourite plate of 2016, an absolutely stunning but simple pasta dish with small potato gnocchi cigars tossed with wild mushrooms and shaved sheep's milk cheese. Drizzled with truffle oil, it's a delicate, moreish and beautiful creation you must try while it's still available.
Salmon was singed beautifully with a torch then cut beautifully into little squares, served with fresh dill and a sweet yellow beetroot puree. The prawn is grilled quickly and perfectly with a smear of garlic paste and a translucent sliver of pork fat: lardo di colonnata — seafood with a sniff of pig.
Fish restaurant is a great safe bet, a professional and delicious city restaurant that is almost as good as it can be under the circumstances. And the valet option is a great deal if they can straighten it out — once they do, it'll be almost worth eating here just for the money you save on city parking.
Share this: