Restaurant Review: Giusto, Sale St
Jesse Mulligan nearly eats his words in Freemans Bay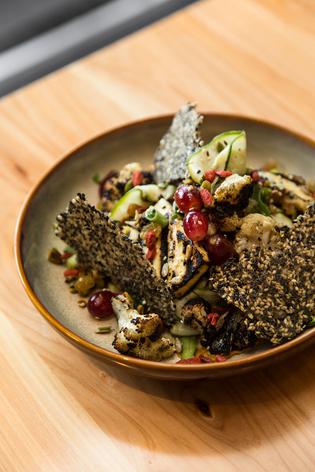 Cuisine: Modern bistro
Address: 68 Sale St, Auckland
Phone: (09) 216 8441
Bookings accepted
Drinks: Fully licensed
From the menu: Slow roasted venison $24, Roast chicken $22, Charred haloumi and cauliflower $18, Chargrilled lamb koftas $24, Broccoli $6
Rating: 8.5/10
Science can tell us why we look a bit like the other people in our family, but as I understand it's yet to explain why we share so many other less tangible traits with the people related to us. Like, why does my handwriting look exactly like my dad's handwriting? And why do my wife and her sister sound identical on the phone? (Nothing ruins a surprise birthday song like a voice interrupting to tell you you're rapping to the wrong sibling.)

I went to dinner with my little sister Bridget, recently back from her OE. She'd had some problems in London due to the Mulligan tendency to sound like we're being sarcastic when giving compliments. She almost lost her job when she said to her boss: "You did a great job of that," after overhearing her dealing with a difficult customer.
"I know!" I said, "I have the same problem!" At university my girlfriend got a new haircut and I said to her "well that was worth the money." It took a week for me to convince her I meant it.
We were eating at Giusto, the new restaurant on Sale St, and I couldn't have arrived with lower expectations. I'd heard nothing about the place, I could barely even find it and there was only one other table of diners when we got there.
"Could we get some dinner?" I wondered.
"Yes," said the maitre d, not sounding altogether certain. "The kitchen is still open."
So you'd hope, at 6.59pm.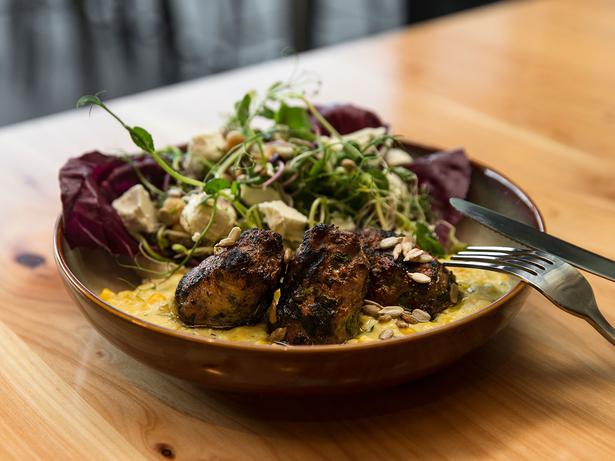 Sure, they'd been open since 7am but the website said "till late" and if you're going to do the all-day thing you really need to make sure that dinner feels special, not just a happy hour on semi-expired cabinet food. Giusto was looking suspiciously like the latter. As we sat down I thought: "Oh God, oh God we're going to have to get up and leave like we did that time in Italy and the woman who ran the restaurant started crying."
But I looked at the menu and it was … actually not terrible. Surely, I thought, this seemingly inert kitchen couldn't really be offering all of these things tonight. A slow cooked shoulder of venison? Go on, tell me it's not available but you have a filled roll where the lettuce has only just started to turn.
I ordered fulsomely, as per, and waited to be disappointed. But then, reader, a funny thing happened. The meals arrived at our table, and we began to eat, and it was some of the finest damn food I'd ever put into my mouth.
Holy moly, it was good. The chef, Will Hobby, was a genius — an artisan. Which was good, because I'd forgotten that email my editor had emailed — "please eat somewhere appropriate for our artisanal issue" and it would have been quite embarrassing to have to spend 800 words elegising the hand-carved pepper grinders.
That venison was the best: a less gamey fallow deer, rarely seen on menus, rubbed in a spiky mix of merguez spices — cumin, coriander, fennel and smoky paprika — then braised slowly, the intense leftover liquor then stirred slowly into a risotto of wholegrain farro. It came with seasonal veg — brussels and honeyed yams, with a crunch of whole pistachios and a few shreds of kale for freshness and greenery.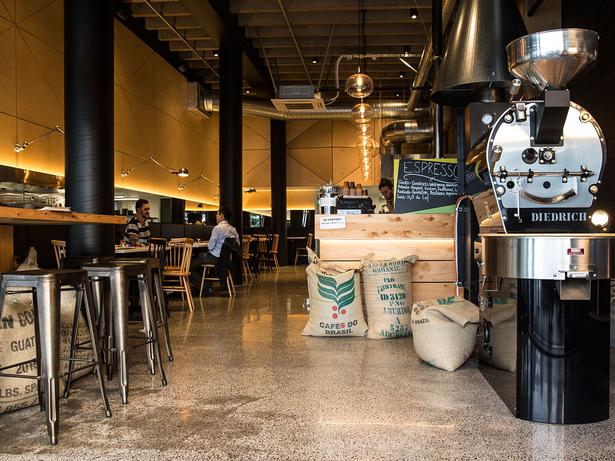 Then there was the chicken, which I'd usually avoid but it was organic and you should always support a chef sourcing poultry of that high a standard.
This was the most chickeny tasting chicken I've ever had in a restaurant — he brines the bird for 24 hours to lock in the moisture content, then roasts it to bring out the golden flavour. It's shredded and served with a subtle feta cream, greens, toasted pumpkin seed for texture and various other wholesome pulses — I think I spotted lentils but they weren't listed on the menu.
The vegetarian dish is outstanding too — properly charred haloumi with a medley of perfectly cooked veg, a stunning pumpkin hummus and handmade (artisanal, Amanda!) seed crackers. After dinner you can choose dessert from the cabinet and it's all pretty decadent too.
The wine list needs some love but they have several craft beers on tap, boutique coffee and the prices on everything are incredible — too cheap, probably.
I insist that you come and eat here, experience this almost perfect food, and reward the chef for tossing in the good life in Wellington and coming up here to do his thing.
I dropped my sister home around 9pm. "That was great," she said, "though they're probably still trying to work out what you meant by the ominous way you said 'good luck' when you left."
Share this: