Restaurant Review: The Halcyon, Herne Bay
Good tastes signify good times at Herne Bay's The Halcyon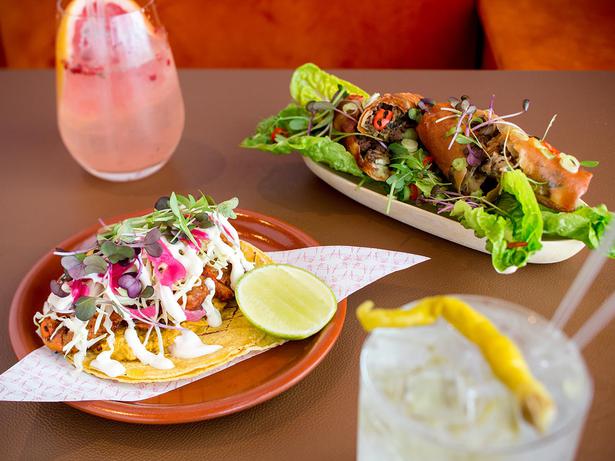 Wednesday Aug. 2, 2017
Cuisine: Bistro
Address: 194 Jervois Rd, Herne Bay
Phone: (09) 378 7811
Drinks: Fully licensed
From the menu: Spring rolls $14, polenta chips $14, whole carrots $7.50, broccolini $7.50, crab tacos $16, chicken kebab $26, duck curry $32, peppermint brownie $14.50
Rating: 8/10
I have warm memories of Andiamo, despite it not always being fantastically good. There were times when nowhere in Auckland was better — like on a weekend afternoon when the sun was low in the sky and Andiamo's outdoor tables caught every ray; with a cold glass of Italian white wine and a bowl of herby olives, the only thing missing was a view of the sea.
Actually, one of Auckland's best secret beaches was just down the end of Sentinel Rd, so if you were really committed to seeing the ocean I suppose you could have done it.
But the menu was a bit mixed up and the service depended a lot on who you got, so each year when the Metro Top 50 rolled around Andiamo would be narrowly excluded — perhaps one judge would take a big swallow and try to argue for it but then three others would interject with things like, "Are you kidding? It's an Italian restaurant and they serve Thai chicken curry." So no Italian person has ever eaten a curry?
READ: Where to Find Great Indian Curry in Auckland
Andiamo's big problem was that they were too scared of the old trouts who kept the place afloat. They would never take that curry off because they didn't want to spend the next month arguing with tipsy locals. It's the same reason I didn't abandon my wife and our three children to fly down to Beervana this year — even if you win, you lose.
So when the team from Ponsonby Road Bistro took over this excellent Herne Bay corner site, it came with some baggage. I'm told that several residents of the suburb formed an informal committee and approached the new owners to let them know that they weren't to change certain aspects of the menu.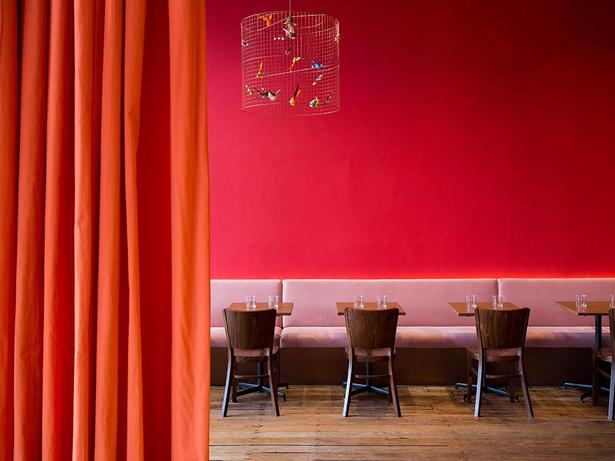 Imagine buying a restaurant and not being allowed to touch the menu! It's no surprise that the first thing new management did was paint the walls a bright shade of f*** you.
But … there was a massaman duck curry on the menu, and I wondered if it was a concession. It was the best thing I ate when I visited, but when we went to take photos it had been taken off the menu — had I dropped in just as the regulars had finished being weaned?
The Halcyon's menu is hard, however, to get your head around at first. What connects these things: Hungarian soup, crab tacos, chicken kebabs and spring rolls? Well, nothing geographic, but each is good, honest, tasty grub.
That's the biggest takeaway from this new place — that everything you eat will be perfectly cooked and packed with flavour, the way restaurants used to be before we started worrying about adjectives like "light" and "fresh" and "healthy".
READ Restaurant Review: Osterio del Pane, Herne Bay
That's not to say things here are boosted with paleo fats the way they are up the road at Paris Butter, more that flavour is the first and the second priority, with the third probably making sure people leave with full bellies. That duck curry was served with potatoes, on rice.
I was eating with my wife, who tends to only get spring rolls if they're raw and rolled in rice paper. But I pressed ahead with an order of deep-fried ones and we were so glad I did, the oily uniform cylinders of a 21st birthday replaced with handmade parcels broken into halves so you could see the delicious filling inside the crackling crust.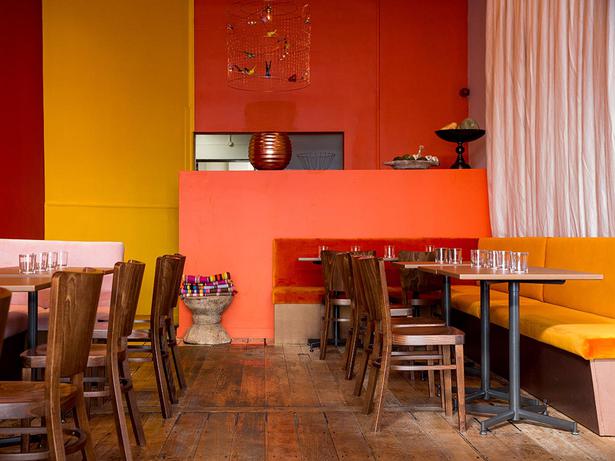 Dipped in nuoc cham, the salt-tart staple of Vietnamese cuisine, it rang a bell on every taste receptor I owned.
You can order steak, fish or chicken from the grill, then build it into a meal by choosing your sides (go for the whole carrots, popping up in restaurants more regularly these days but none are as good as these: sweet, mellow and soft).
Given that PRB's steak might be the best in the city I'm happy to recommend the scotch here without trying it, but you won't go wrong with the chicken either. That's what we ate, presumably tenderised with a marinade before kissing fire, and served with a mild harissa that tilted the overall flavour towards North Africa.
(Side note, the best harissa in the world is sold at La Cigale market, from an unlikely stand where you wouldn't exactly stick around to chat, but which is worth visiting once a year to replenish your supplies of this hand-pounded, searingly-hot spice mix.)
RECIPE: Soft Tacos with Pulled Beef Cheek
Service is run by Nick Gallagher, a restaurant manager who has overseen the almost flawless Depot and Culprit restaurants, so that aspect of The Halcyon was and will continue to be watertight.
And the wine list is deep and far ranging, the sort of place the waiter will say, "So did you prefer the Spanish or the South African?" and you can answer even if you forgot which was which, knowing that there's not a bad drop of wine in the building.
Share this:
More Food & Drink / Dining Out