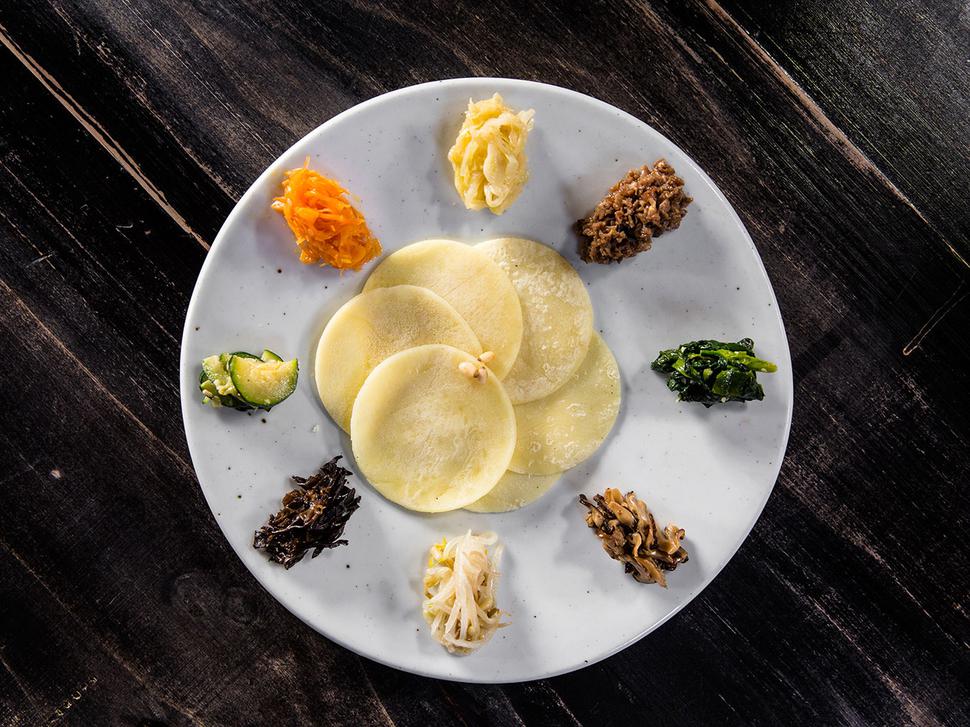 Restaurant Review: Han Sik
Laughter and surprises are served up with the delicious food at Korean restaurant Han Sik
Wednesday Sept. 23, 2015
Cuisine: Korean
Address: 19 Drake St, Victoria Park Market
Phone: (09) 930 0055
From the menu: Fried chicken $26, Soft shell crab $18, Tasting plate $12, Tofu soup $18, Bibimbap $18
Drinks: Fully licensed
Rating: 8/10

Things got much better for us at Han Sik when we discovered the button. It was at one end of the table, small and unlabelled, and we'd been waiting for ages to order our drinks before one of the six people in our party said: "Hey, what's that? Do you think we're meant to press it?"
Nobody could say for sure, but it was worth a go. Gingerly, the guy next to the button reached out and depressed it carefully with his finger.
A woman appeared within seconds. "You want to order?"
"Did you come because of the button?" I asked, a question which would have been confusing even to someone who spoke English as a first language.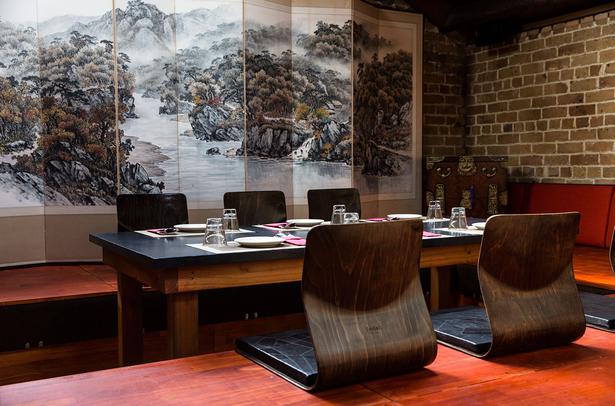 Yes, it turns out, she did. And further investigation (I asked my Korean friend Hannah the following day) revealed that the button system is very common in Seoul, where restaurants are packed, the locals are impatient, and wait staff don't mind — perhaps even prefer — this method.
It's all a bit class-conscious for the average New Zealand diner, and I can't say we got used to the awkwardness of summoning an ethnic servant with a finger. But it works well enough and I bet you anything that the next time we visit we'll be dinging our bell with the same force and purpose as that wheelchair gangster on Breaking Bad.
Misunderstandings out of the way, then, the service at Han Sik is prompt and lovely. There were three comedians at our table and we all tried our best to crack the wait staff up, but the biggest laugh of the night came at the end, when we split the bill three ways and the total for each couple came to $123.
"One two three!" exclaimed the girl behind the counter when she saw the number on her calculator, and the whole staff burst into the most natural, unrestrained laugh I've heard in a restaurant for ages.
It was contagious, and the six of us all had a good laugh, too. One two three. You wouldn't read about it.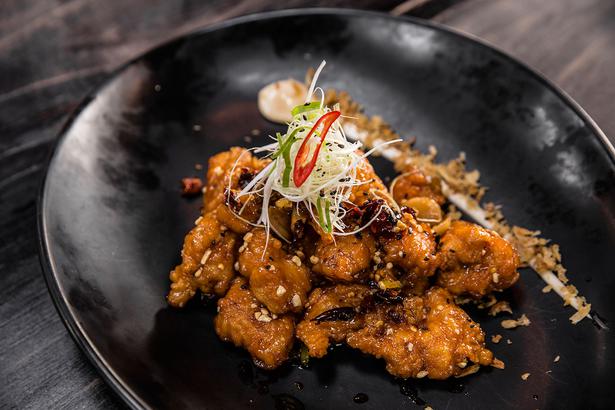 Now I am aware that, partly because of my own obsession with home fermentation, the condiment kim chi has had a disproportionate number of mentions in my reviews recently, so now that we are actually in a Korean restaurant let me simply say that it features prominently on the menu, as you'd expect, and so do various other pickled delights — the little tasting plate with nine of them is unmissable, served with tiny pancakes and a sweet lemon dipping sauce.
We were supposed to be eating at Crab Shack, by the way, but the no-reservations policy had made us nervous at the last minute about trying to get a large table at 7.30pm on a Friday night.
The most passionate crab enthusiast among us, Josh, was initially very angry to have the scuttling protein he'd been dreaming about all week taken away from him at the eleventh hour, but luckily Han Sik has an excellent tempura softshell crab on the menu too, its oceanic richness grounded by an earthy, umami-packed black sesame sauce.
No one else was getting near that crab but Josh generously shared his pile of spicy fried chicken pieces, a chilli-glazed house favourite that was so popular with everyone it should really be a compulsory order. I can also recommend the bibimbap, a big bowl of rice, chicken, chilli paste, kim chi and soft egg yolk — you rapidly stir it up before eating. It's a great dinner dish and, as I discovered at Portland's famous Tasty n Alder cafe last year, even better at brunch.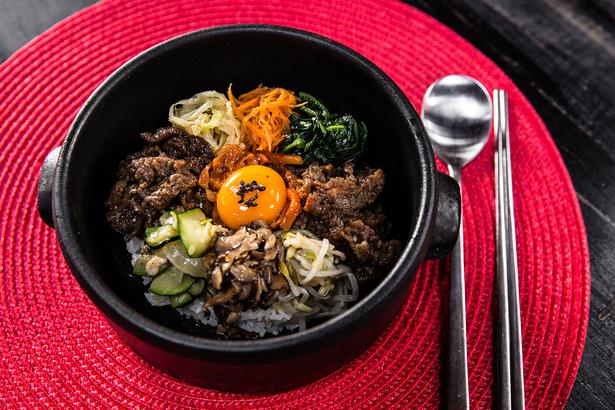 Han Sik is a beautiful space in the Victoria Park complex, a commercial development which has so far proved a bit of a curse for restaurants. But the execrable Libertine has finally gone and the Matterhorn seems to be doing pretty well in its place, while down in the courtyard the preposterously titled iVillage reputedly serves some of the best Indian food in town. So, with Han Sik now here as well, maybe we're in the midst of a renaissance.
We were there on a cold, wet night but the restaurant has a handsome deck and it's open seven days a week, so, given the excellent quality of almost everything on the menu, there's every chance this could become one of those good-for-any-occasion standbys that Auckland is so sorely missing.
For now the clientele are mostly Korean ex-pats, adventurous pakehas and the odd random, tipsy corporate group that has stumbled on the place by accident.
Han Sik is far too good for that so please, get in there, warm up your button finger and enjoy a delightful and delicious evening in one of my favourite new restaurants in town.
Share this: