Restaurant Review: Honeybear, Ponsonby
Honeybear has everything going for it — except for flavour, writes Jesse Mulligan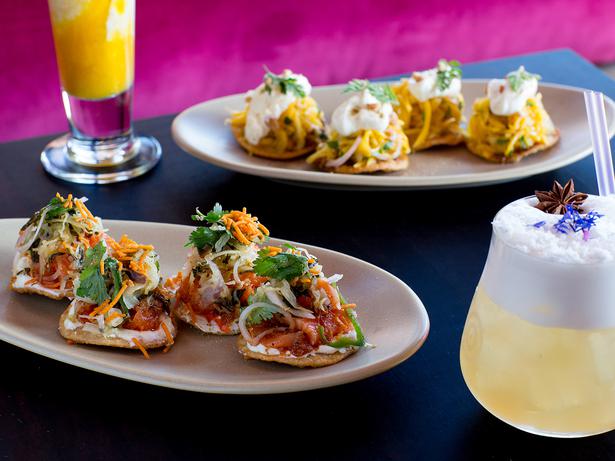 Wednesday Aug. 30, 2017
Cuisine: Indian street food
Address: 4 Brown St, Ponsonby
Phone: (09) 360 8080
Drinks: Fully licensed
Group bookings accepted
From the menu: Mango puri $14, salmon puri $16, soft-shell crab pakora $16, tofu salad $16, chicken "65" $16, hot and smoky chicken $26, slow roast pork cheek $28, dosa $8
Rating: 6.5/10
I should begin by saying that we were not a very appealing group of diners. Usually when reviewing I try to be a model customer: arriving on time, keeping to myself and trying not to spill anything.
But at Honeybear I came with my three children who, despite being very, very well behaved, are still a little bit noisy, a teensy bit messy and generally not the sort of customers a hospitality professional dreams about serving.
I'd say they were about a 4/10 in the trouble-making stakes (as any parent knows, you can't ever get much above this without resorting to iPhones or Phenergan).
READ: Where to Eat on Dominion Road
But we arrived at 4.45pm, when there was nobody else in the restaurant to bother and, having established by phone that they didn't have highchairs, we mostly took care of ourselves, with a small girl on each barstool and my infant son clipped to the table with a portable seat that prevents almost any chance of spillage or escape.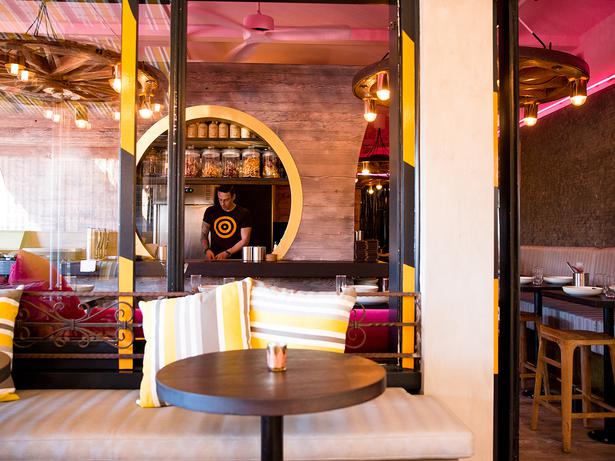 Pleasingly, I wasn't identified by staff as a reviewer, which meant we got to enjoy the standard family experience of being politely tolerated but mostly invisible and in charge of our own experience. I would have loved to get a second beer, for example, but that opportunity never arose.
I was also forced to get up and find salt (more on which in a moment), which isn't the end of the world but helped make the whole dinner feel like we were getting in the way of a staff break. If they don't want to encourage family dining that's fine, but we dropped $200 in just over an hour so if they're committed to discouraging groups like us, it'll be their financial loss.
Honeybear is in a great little space opposite Neat Meat at the end of the Ponsonby Central laneway, the dining room window appearing to hang like a portrait halfway up the wall on Brown St.
Ace restaurateur Mark Wallbank and his chef Che Barrington now control two corners of the main building — the other being The Blue Breeze Inn — and I wouldn't be surprised if they one day took over the other two as well, such is the quality and reliability of what they offer.
But service lethargy aside, Honeybear is not yet working for me. I had high hopes for this kind of high-class Indian streetfood joint, but most of what I ate was a disappointment, some of it alarmingly so. I ordered almost everything and finished almost nothing, the lack of flavour causing a crisis of appetite.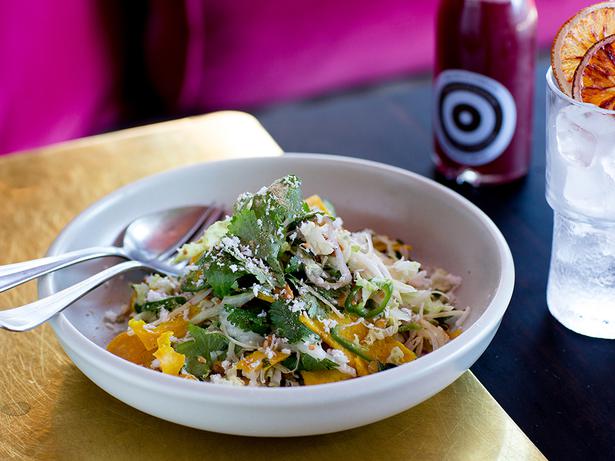 A "hot and smoky" chicken was perhaps the worst of it. There was a bit of barbecue flavour in the sauce but the meat tasted pale, tired and old, like they found it in the freezer at Four Square.
It was barely salvageable with a lot of salt (Cerebos Greggs, available on request) and a stir of the chutney and coconut-chili sambal that had been supplied with another dish.
"Chicken 65" came in a good spicy batter but was overfried, served with some appealing curry leaves and finished with a garlic aioli that seemed like a failure of imagination.
Salmon and mango puri each seemed to be short of something important — umami perhaps? — that would have made them moreish and craveable. I only got through half of my deep fried softshell crab "pakora", served with a fine cardamom-spiked yoghurt but again missing something to keep you wanting more.
The pork cheek had a different problem, with inch-wide chunks of unrendered white fat bobbing in the gravy. The pieces of fat outnumbered the pieces of meat by some margin, meaning the goat curd added to the curry for some creaminess was bullied out of its spot on the palate.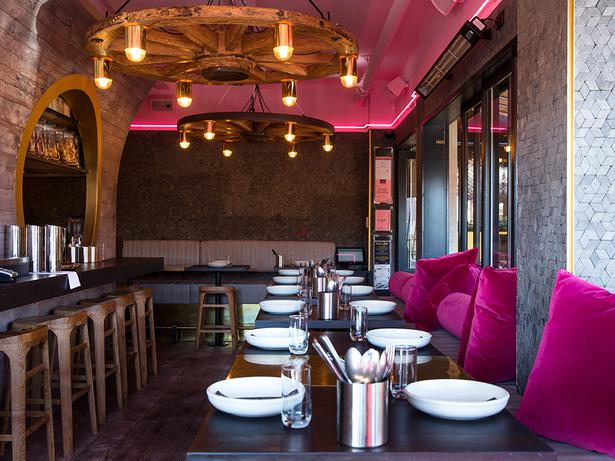 I love the obscure cuts but this was an advertisement for a lean piece of loin — it was either a terrible mistake or they need to rethink what they do to this cheek before they stir it in to the curry.
The dosas were perfect, the sour batter poured thin on a hotplate then flipped, finished and rolled into a huge cylinder before delivery. They're featured prominently on the menu and, with a glass of wine from that fantastic list, would be a great way to experience this restaurant non-committally.
RECIPES: Indian Treats to Make at Home
A tofu salad was good too, fried strips of the bean curd tossed with ginger, green herbs, peanuts, crispy lentils and fresh coconut flesh.
I don't doubt that by 7pm each night the staff are at full speed and the atmosphere is buzzing, but does the food get any better? Let me know if it does, but for now I'll be staying away. This city (and this owner) has too many good restaurants to waste money in the ones that aren't working.
Share this: