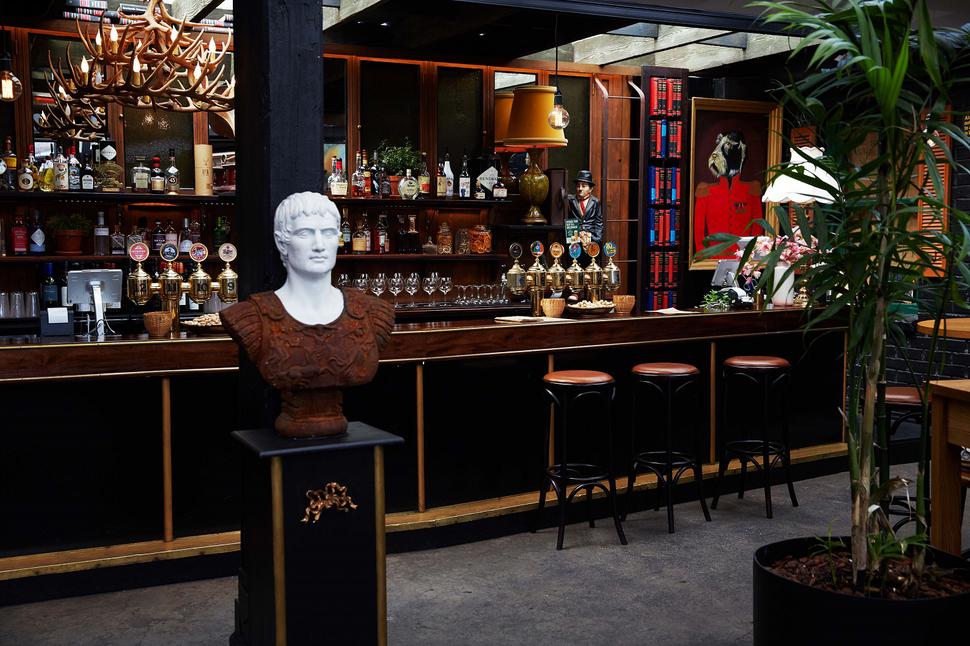 Restaurant Review: Hoppers Garden Bar, Ponsonby
Jesse Mulligan reviews Hoppers Garden Bar and finds the whole menu goes pretty well with a cold beer
Wednesday Oct. 24, 2018
Cuisine: Mixed bar food
Address: 134 Ponsonby Rd, Ponsonby
Drinks: Fully licensed
Reservations: Not accepted
From the menu: Fried chicken $14, Pork belly bao bun $9, Pork and prawn dumplings $8, Salmon ceviche tacos $22, Baked salmon $17
Rating: 16/20
It's amazing what two guys will and won't talk about on a night out. Often I'll come home after a few hours on the juice with a friend and Victoria will ask "how is his wife?" and I'll say "I dunno, it didn't come up". And then she'll say "what about his kids?" and I'll say "does he have kids, does he?"
"What exactly did you guys talk about?" she always wants to know, but then her eyes glaze over when I start to tell her. I was eating with my buddy Allan on Tuesday and given I'm a media guy and he has a PhD in literature we're not exactly discussing the best way of removing gorse, but it's undeniably boy stuff: comedy trivia, meat-based anecdotes and cricket.
READ: Where To Find: Auckland's Best Bar Food
When we chat it feels like nothing is off-limits, but then I picked up a copy of the book Headlands: New Stories of Anxiety the other day and there was an essay by Allan about his crippling anxiety-based panic attacks. He had definitely not mentioned these to me and I wondered how we could have known each other for several years without it coming up.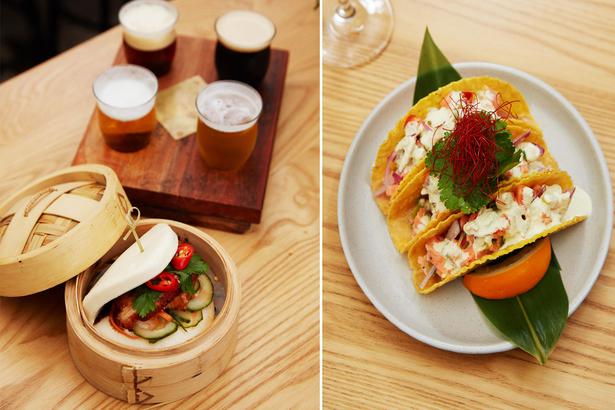 "I don't mind talking about it," he told me when I asked. "Not discussing it is more to avoid making other people uncomfortable. Especially blokes, who have trouble knowing how to respond."
I had trouble knowing how to respond, so I got us a beer.
"It's one of those hazy, east coast brews," I said when I got back, and we settled into a good 20 minute convo about what makes a good IPA.
READ: A Beginner's Guide to Craft Beer
Hoppers is the perfect place for a boozy conversation about this and that. It used to be called Golden Dawn and despite a facelift it's still essentially a good Ponsonby garden bar with decent food. They've upped the craft beer credentials and put up some new art but I bet if Golden Dawn was still going we would have been sitting among exactly the same crowd.
It's the sort of space you feel comfortable in whether you're 25 or 55, though there are elements of bar life you'll need to put up with — noisy, boozy groups and, worst of all, people are allowed to smoke.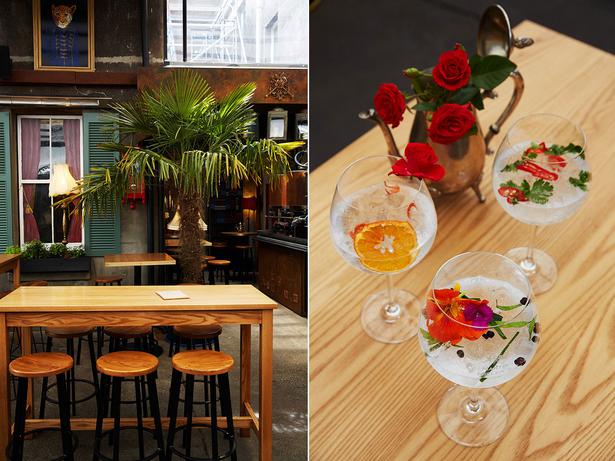 It's been more than a decade since I came home reeking of cigarettes and I wonder how they justify a policy that benefits 20 per cent to the health and hygiene detriment of everyone else. Be bold and ban smoking altogether, Hoppers. Be on the right side of history.
I wasn't sure about the menu, which at first viewing is a lot of everything, not much of anything. Of the five large plates, for example, three feature salmon. There are dumplings, tacos, curries and bao buns. It had the potential to be a hot mess but guess what? Everything was brilliant and the multi-genre thing didn't matter because the one thing each dish had in common was that it went well with beer.
READ Restaurant Review: Chicka, Kingsland
Malaysian-spiced fried chicken was juicy, hot and tropical. Pork belly bao buns were some of the best I've had in the city, saucy enough to max out the flavour but not so much that the bun couldn't hold together — a little toothpick was an engineering masterpiece, allowing you to eat around it without anything falling off or out.
I ducked my head into the kitchen for a look and saw two happy chefs making the most of their tiny space. It's not the sort of place where they're arriving at 4am to bake their own bread but they make deliciously appealing food from ingredients you could mostly pick up at the local Countdown.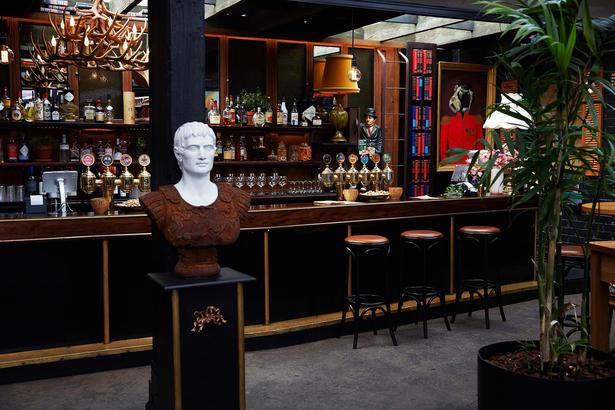 A salmon taco had no right to be as good as it was — a fresh, spicy ceviche with avo in a crunchy flat bottom taco that, again, defied the laws of physics by holding together while being eaten.
"What's your favourite thing on the menu?" I asked the chef, despite being incredibly full after our first round of plates.
READ: Sunny Courtyards & Rooftop Bars to Visit
He told me to try the banana leaf salmon and I'm glad I did — it's the thing most resembling a main course: a beautiful salmon fillet baked in red curry and coconut cream, served with sticky rice and a generous bowl of pickles if you want them (those pickles were great and definitely not the sort of thing you get at the supermarket, so maybe there is some long-form prep going on in that kitchen after all).
Service is warm and fast, and I reckon this might be the nicest place on Ponsonby Rd to pop into after work for a non-committal drink that just might turn into dinner.
Take a good friend, and when you ask them how they're doing, let them know that any sort of answer is okay.
Share this:
More Food & Drink / Dining Out