Restaurant Review: Huami, City
Huami, SkyCity's newcomer, hits all of its marks and then some, finds Jesse Mulligan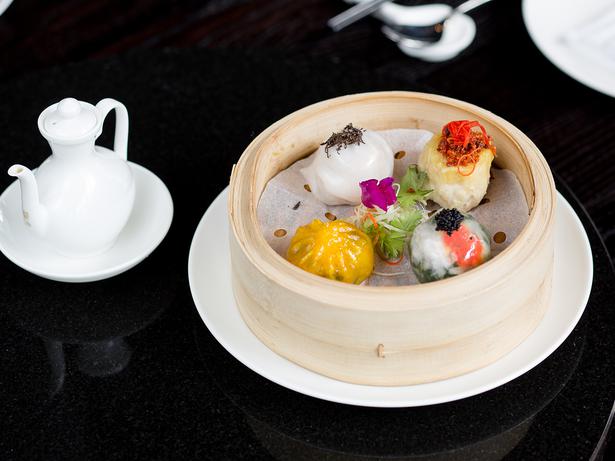 Wednesday Sept. 20, 2017
Cuisine: Chinese
Address: 87 Federal Street, City
Phone: (09) 363 6000
Drinks: Fully licensed
Bookings: Accepted
From the menu: Sichuan cucumber $9, dim sum platter $20, kong bao chicken $28, eggplant claypot $18, Peking duck (half) $40, rose financier $18
Rating: 9/10
Huami is pretty much faultless when judged against what it sets out to achieve. It aims to be a flashy restaurant serving perfect Chinese food to wealthy tourists in Auckland's most high profile location, and nobody could say it isn't that.
A table of businesspeople next to us noisily ate a banquet with very expensive bottles of wine, one of which they sent back because they reckoned it didn't taste any good.
They were unpleasant to their waitress but tipped her with a hundred dollar note so maybe they thought that was a fair exchange. Goodness knows how she gets treated by customers in the private room, minimum spend $1000 and apparently good for watching the rugby.
READ: Where to Eat on Dominion Road
Many of the staff are bilingual and perhaps ours was too but she took a chance and addressed us in English. She was down to earth, funny and real — a great antidote to the high-end polish applied to every other aspect of the dining experience.
The restaurant is the latest from Nic Watt, and boy are we lucky to have him doing his thing in the city. Masu is flawless, True Food criminally underrated and now here's Huami, offering a level of Chinese eating well above anything else in Auckland.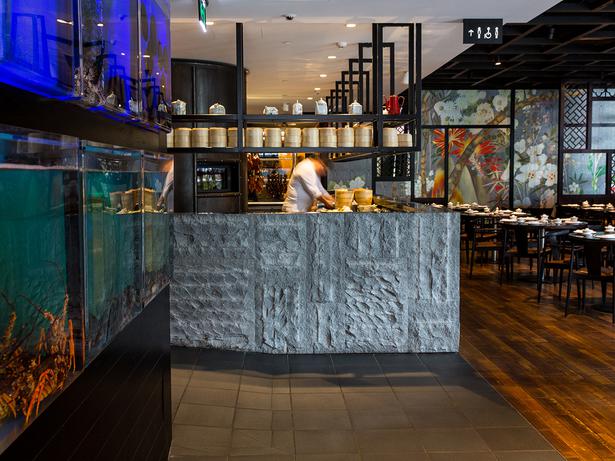 As Masu does with Japanese cuisine, the Huami kitchen examines the most crucial elements of Canton, Szechuan and Huaiyang cooking, and magnifies, dismantles and rebuilds them for maximum flavour and dramatic effect.
You've probably had Peking duck pancakes before, but have you noticed how the skin can be a little hard to cut through?
At Huami they solve this problem by stuffing the whole bird with spices and hanging it at ten degrees for two days, allowing the skin to separate from the bird and become, if not exactly crunchy, at least a chewable and delicious foil to the flesh.
The birds are hung in full view, by the way, 30 of them slowly colouring in a glass room next to the bathrooms — the best sort of toilet duck.
I was less taken with the glass tank of fish, perhaps an essential feature for this sort of restaurant but hopefully the sort of thing that will appal most locals dropping in for a kai.
But let's save a bit of room for the really good stuff at Huami which includes dumplings, a compulsory order from a menu so large it's hard to know how to begin wrestling with it. Unlike some of the stir-fry and roasted dishes, dim sum really allows a Chinese chef to overtly display his or her finesse.
READ: Huami Chef Serving 'A Taste of China' for Auckland Restaurant Month
These ones are so beautiful you can barely bring yourself to break into them — one coloured bright yellow with saffron, another pale and translucent, shaped like a swimming jellyfish, topped with shaved truffle that intoxicates your senses as you lean in to look closer.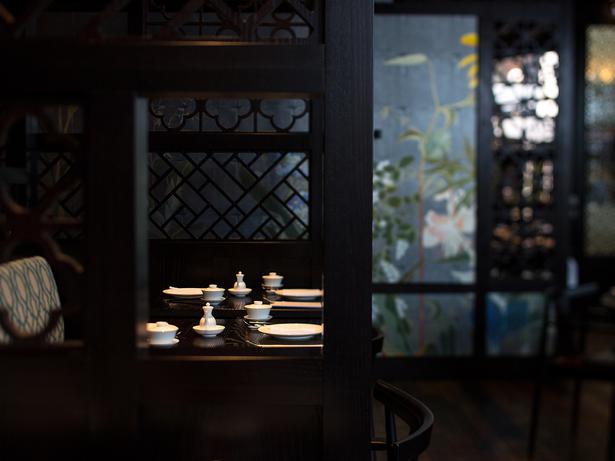 Even a simple prawn and chicken dumpling is splodged with a wonderfully heady XO sauce, apparently very expensive if you want to order more of it ("'TWENTY FIE DOLLAR!'," said our waitress, doing an impression of one of the chefs that was very funny but possibly not especially PC).
Kung pao chicken is pretty damn tasty at its worst, so what a pleasure to see how good it can get — the chook pieces roasty and sticky rather than boiled in gloop, the cashews dry and fragrant, and the whole thing scattered with large chillis I'd recently been instructed by a Chinese chef never to eat, but in my excitement I chomped down on one and paid for it for the next ten minutes.
RECIPES: Make Your Favourite Asian Restaurant Treats at Home
The wine list is extensive and beautiful, presided over by an excellent sommelier whose expertise you should call upon, even if you're only ordering a glass. He's just one of the dozens of staff working very hard to make this experience flawless.
The kitchen is an absolute madhouse — I recommend a couple of minutes just standing and watching. Meanwhile, those wonderful wait staff hurry back and forth, notepads curiously stored in holsters strapped around their chests. We were nice to our one but we didn't tip her $100, so I wonder which table she'd have preferred to be serving.
Share this:
More Food & Drink / Dining Out