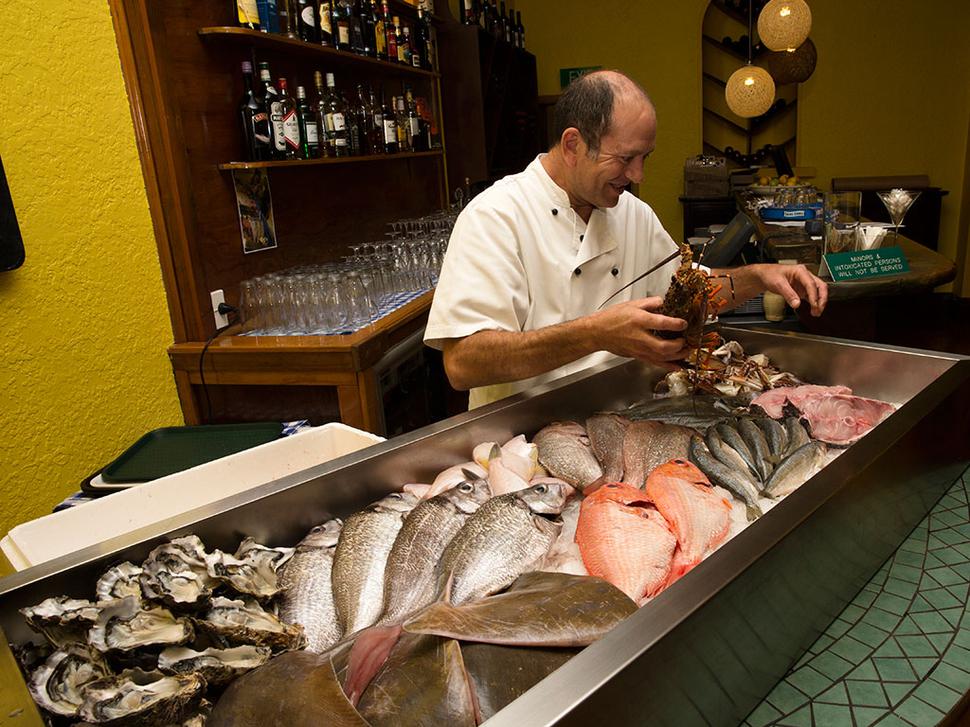 Restaurant Review: Ika Seafood Bar and Grill
Laila Harre has swapped the shark-filled world of politics for a fish-filled eatery
Wednesday June 17, 2015
Address: 3 Mt Eden Rd, Newton
Phone: (09) 309 3740
Cuisine: Seafood and steak
From the Menu: Seafood chowder $14, grilled herrings $12, Malay sambal stingray $12, Scotch fillet $31.50, peri-peri ling with rice $30, apple crumble $12, chocolate semifreddo $12
Drinks: Fully licensed
Rating: 7.5/10

People say Auckland's restaurant scene is diverse, but for years now there's been absolutely nothing for the casual diner who wants to eat stingray served by Laila Harre. I'm pleased to report that this has now been rectified.
The former leader of the Internet-Mana Party is now owner and maitre d' at Ika, a newish restaurant where O'Sarracino used to be on Mt Eden Rd. Kim Dotcom famously conceded he was poisonous to the Internet-Mana brand but it could have been worse for Laila; imagine trying to make ends meet with him as a business partner in your restaurant.
New Zealand's official languages are English, Maori and sign language, so it's possible Ika infringes the trademark of Fish at the Hilton, but I don't think anybody will take legal action: there's not much chance of mixing up the five-star hotel with an ex-funeral parlour in Newton.
(That's a good thing, by the way; I wore a cardi to Ika, paid nothing for parking and couldn't have arrived at my table feeling happier.)
The restaurant has a steel tray by the front door full of fish and ice. You're encouraged to pick the one you like best and, given that they're fish, the whole thing works better than, say, a bin full of dead lambs and piglets.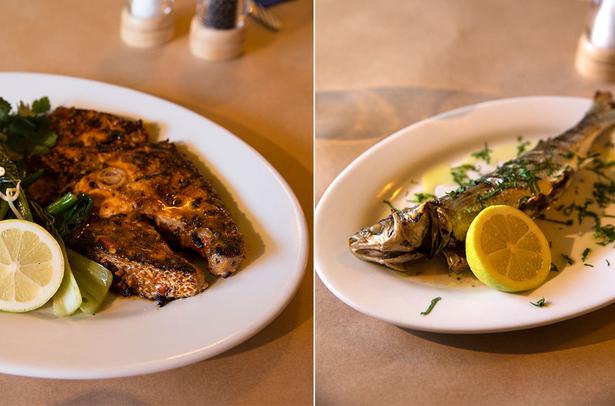 The fish are arranged in order of familiarity. Crowd-pleasing snapper snuggle up to tarakihi at one end while, at the other, ling, herring and that stingray wait patiently like unpopular kids hoping to get picked for the lunchtime soccer team.
One good thing about those less delicate fish is that they stand up to stronger flavours and cooking techniques. I had Malay sambal on the chunks of stingray (let's call it skate from now on, like everybody else), peri-peri-coated ling steaks, and a whole herring, blasted on the grill and finished with olive oil and lemon. All three were outstandingly good.
The other benefit of unpopular fish is that they're often more sustainable, though like most food this is not a simple equation.
One positive thing you can do for the world is to shun the wastage of easy-fry fillets and eat the whole fish, particularly at Ika where the chef cooks them so magically. They're served up with potatoes or rice — not fancy but tasty — and there's a communal warmth that comes from sharing one of these beautiful baked critters with a friend.
If you have room, order a piece of meat, too. Chef Brendon Peterson has cooked steak for Nelson Mandela and Princess Diana and, given what each of them went through, it's good to know they each spent at least one meal happy.
So far, so good. But Ika is in desperate need of a decent wine list to go with this lovely food. Laila can do most things but she shouldn't be forced to recommend chardonnay with spicy fish, or to try and think of something to say about an Italian red varietal so obscure even my dining partner who owns a business selling obscure wines hadn't heard of it.
It's a careless list, and what a wasted opportunity that is. At Nanam, where I ate last month, they asked master sommelier Cameron Douglas to write a list for them, and I think that's the sort of thing Ika needs.
I didn't think much of the desserts either (undercooked apple in the crumble would have made the Robben Island tuck shop look good) and, while we're at it, little is achieved by sprinkling everything with mung bean sprouts — they won't excite anybody who's used to seeing them at the supermarket.
Ika is a short walk from The French Cafe, arguably the best restaurant in the country. Not every restaurant can be the best, but each should try for a certain occasion. A couple of changes here and there and Ika could be the number one choice when you feel like eating fish but you're dressed for a day on the boat.
Share this:
More Food & Drink / Dining Out