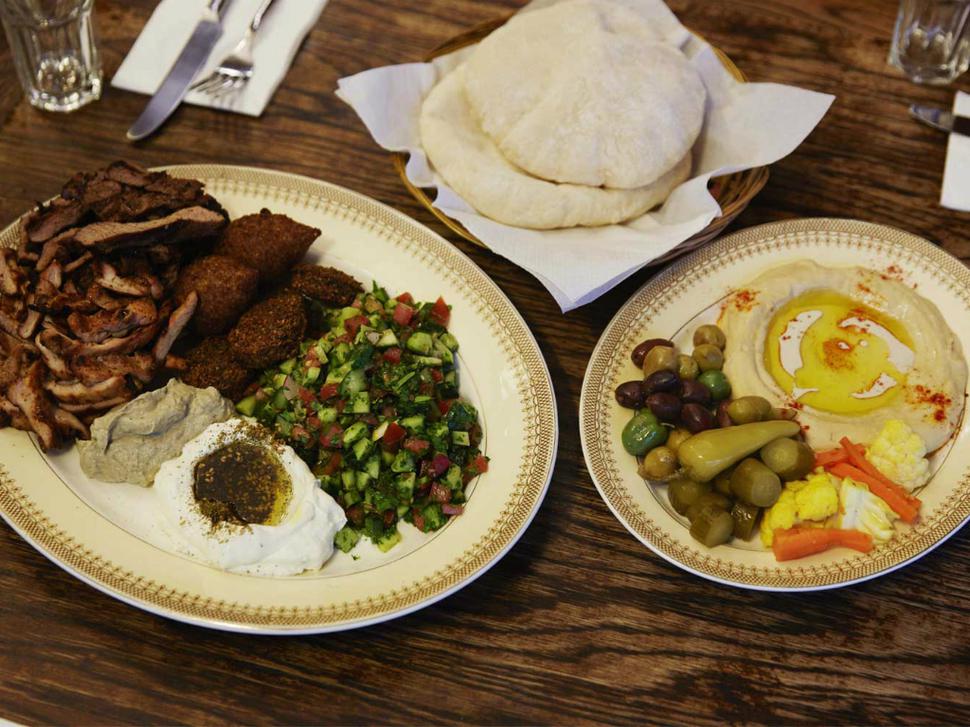 Restaurant Review: Ima, Fort St
Jesse Mulligan enjoys the real food and atmosphere at Ima
Wednesday May 23, 2018
Cuisine: Middle Eastern
Address: 53 Fort St, Auckland Central
Phone: (09) 377 5252
Drinks: fully licensed
From the menu: Lamb kibbeh $19, Tuna brik $19.5, Side salads $13, Chicken "mesachan" $17, Lebanese lamb shoulder $18
Bookings: Accepted
Rating: 16/20
Score: 8-12 Disappointing, give it a miss. 13-15 Good, give it a go. 16-18 Great, plan a visit. 19-20 Outstanding, don't delay.

Food trends come and go but there is some increasingly hard evidence showing the benefits of a plant-based diet on all areas of your physical and mental health. If you're interested in this stuff, check out the website of Deakin University's Food and Mood centre, where they're taking a science-led approach to nutrition.
READ: Restaurant Review: Apero, K Road
They recently published the world's first diet-depression randomised control trial and found that eating the right things (vegetables, fish, a bit of red meat) had a significant effect on treating depression. This isn't some wellness blogger pseudo-science but hard research that mirrors efforts around the world to discover the effect microbiome health has on everything else.
You have to feed the gut workers in charge of manufacturing the good stuff — processed food starves them and sugar destroys them.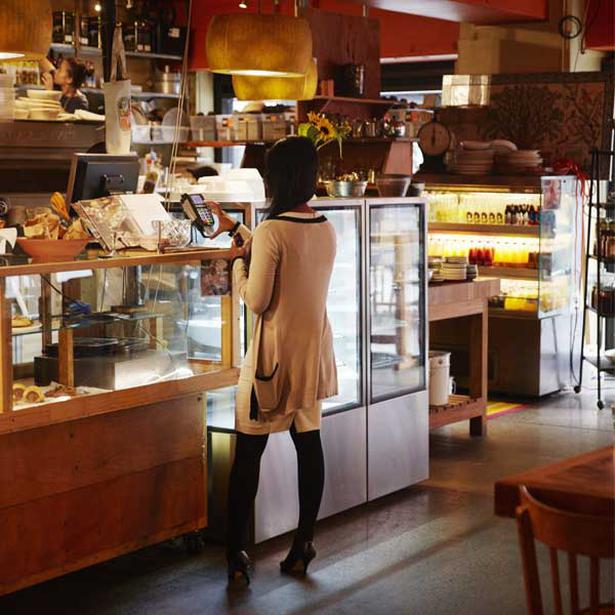 It's amazing that if you want to eat like this you have to seek out "healthy" cafes and restaurants like The Unbakery or Butcher's Son. Everything from everywhere else comes with white flour noodles, bread, bacon or icing. Humans did 99.9 per cent of their evolving while gathering salad yet it's virtually impossible to find a decent, filling, plant-based lunch, let alone one that doesn't taste of vegan despair.
READ: Restaurant Review: The Grove, City
But then there's Ima, an all-day cafe and restaurant in Fort St where the food is almost all whole, vegetal, unprocessed and low-sugar. Chef Yael Schochat has suddenly become on-trend by cooking recipes developed over thousands of years. There's a little deep frying, and some suspiciously soft pita, but this is basically food you'd find at a Yoga Festival. And it tastes fantastic.
(We should break out at this point and observe that Ima is world famous for its hot cross buns, which in terms of nutritional profile are somewhere between an eclair and a cronut. I had two this year and am still feeling the effects.)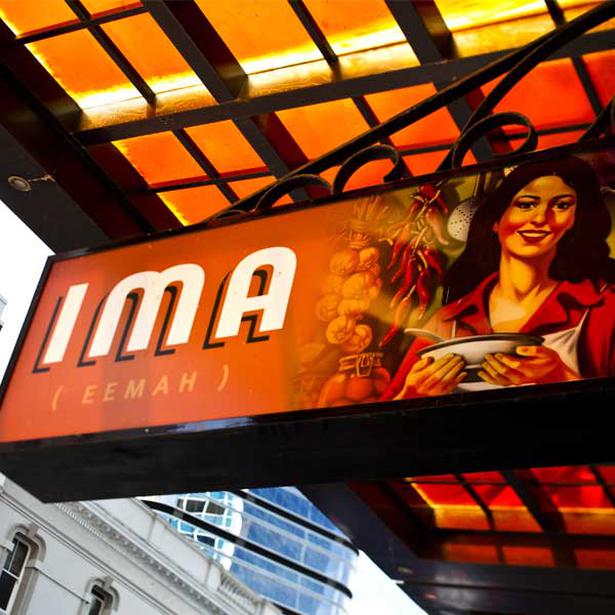 Service can be hit and miss — this is not your Hip Group army of immaculate, uniformed robo-waiters performing every task with energy and precision. Ima's staff are more like the cast of The Breakfast Club — dressed how they like, each with their own personality and serving style. As with much of Ima you get the feeling there isn't really a "system", but they get things done. You're never waiting long for anything even if it sometimes feels like you're eating in somebody's dining room (not a bad thing), rather than a restaurant.
READ: Restaurant Review: Go Go Daddy, Ponsonby
Part of the upside is that nothing costs very much. I dropped in for lunch with my wife and we shared an interesting, carefully prepared Middle Eastern Platter for $45, barely more than you'd spend on a bad cafe salad. You can eat vegetarian very easily but then you'd miss out on the kibbeh, a house speciality involving painstakingly-constructed bulgar wheat shells filled with lamb and pine nuts then fried until toasty brown.
You'll also get a side plate of hummus — authentic, if not the sort of dish that will change the way you think about this dip. It's warm, thick, rustic and plain tasting, with a little drizzle of tahini providing extra flavour. I don't doubt this is how they do it back in Israel, but there are wet, silky, garlicky versions at other restaurants that feel more like something you couldn't do at home.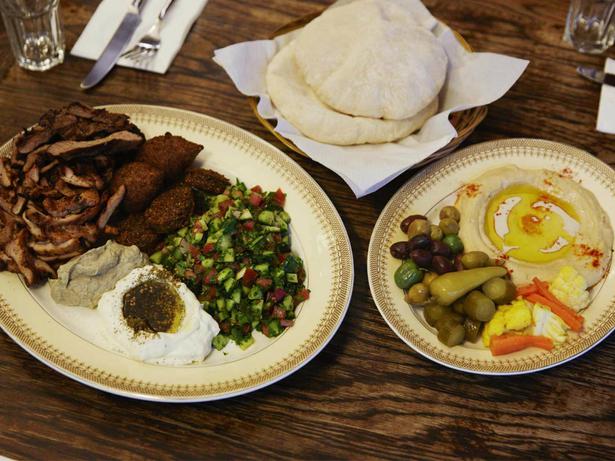 At night the menu is more structured, with guests encouraged to order a plate of five side salads, then choose their protein. We went for the lamb, and the chicken, both of which were cooked slowly and with love.
The meat really needed salt though, as did most of the sides — you can't do an unseasoned tomato and beet salad unless you have a bowl of the flaky stuff on the table for sprinkling, but when we asked for it they had to go fetch a shaker from across the room. Once that was sorted the Middle Eastern flavours really started to sing, and part of the fun is to pass bowls back and forth across the table, trying this and that, fighting over the last juicy mouthful of chicken thigh.
READ: Restaurant Review: Cotto, K Rd
When Beirut opened up down the road I wondered how Ima would get on, serving the same style of food on the same street. But they turned out to be as different as two restaurants can be. Beirut was flash, cheffy and cool, while Ima is casual, rustic and unadorned (on the way out you can sample a mouthful of cake, buy pickles to take home or grab a cookbook). Now Beirut has closed and Ima has never been busier — guess that shows which style Aucklanders prefer.
This sort of food leaves you feeling good anyway, but then you pay the bill and realise that all those less formal aspects of your meal have saved you a lot of money. It's no wonder people keep coming back.
Share this:

More Food & Drink / Dining Out