Restaurant Review: Inti, City
Jesse Mulligan welcomes an intriguing newcomer delivering a mix of Latin American standards and contemporary experimentation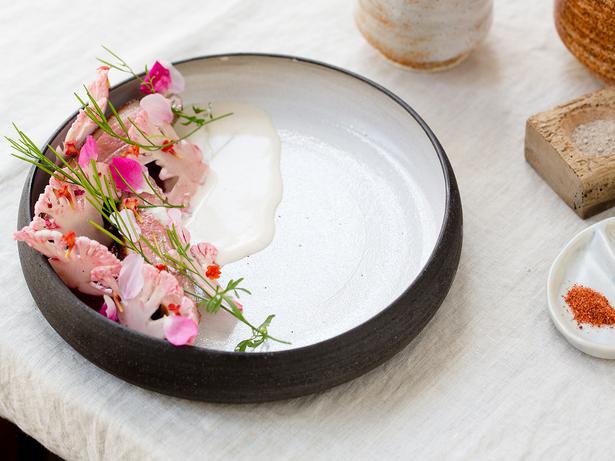 Wednesday Oct. 4, 2017
Cuisine: Modern Hispanic
Phone: (09) 374 0981
Address: Cnr O'Connell and Chancery Streets, City
Drinks: Fully licensed
Bookings: Accepted
From the menu: Cactus guacamole $16, salsa $14, chorizo and egg $19, alpaca sandwich $22, "huitlacoche" $28, honey-brined duck $36, vanilla queso $15
Rating: 9/10

I really liked Meat Fish Wine, but unfortunately the rest of you hated it. It's okay, I can handle it. We're usually on the same page, you and me, but occasionally we can't come to an agreement. And let's be honest, your voice counts more than mine because, although I can tell the world what I think, only you can close a place down.
That's what happened with Meat Fish Wine, which opened to much fanfare in mid-2016. The refit felt so expensive that customers daren't wear black-soled shoes in case they marked the floors.
In the middle of the room hung a giant chandelier made of inverted crystal wine glasses. It was possibly the most impressive centrepiece of any restaurant in Auckland, but you hated that too.
So now Meat Fish Wine has disappeared (I would say "as quickly as it arrived", but it took about six months to arrive, a timespan painstakingly measured out in press releases promising "not long now!").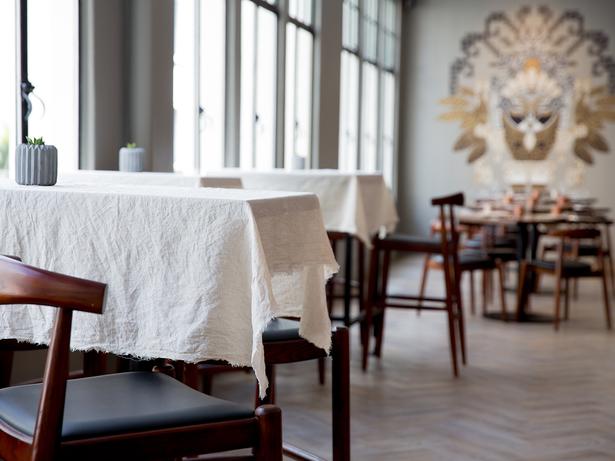 In its place is Inti, a much more laid-back style of restaurant, which has retained the layout of the previous place but erased the most obvious markers of opulence.
How deeply depressing it must have been to take that chandelier down. What did they do with all those beautiful glasses. Melt them down and turn them into windshields?
Mostly though, Inti is about the new chef. Javier Carmona was the man behind the menu at Mexico. Do you remember when that restaurant opened at Britomart?
We swarmed on it like none of us had eaten a taco before and, besides red lipstick and margaritas, a major drawcard was the food, which was simultaneously fresh, tasty, innovative and cheap.
Nowadays Mexico can be hit and miss — a reflection of the chain ethos no doubt, though the owners have always fought hard against the dangers of franchise mediocrity. Javier moved on some time ago and opened Exteberria, an Avondale restaurant that popped up in the evenings at a local cafe.
Exteberria's food was a bit like its name — complicated, impressive and very difficult to recall in any detail afterwards.
There was clearly some sort of genius in the kitchen, doing his best with limited equipment and infrastructure, and you hoped that one day he would have a permanent home, where he didn't have to throw a calico sheet over a Phoenix Cola fridge at the beginning of every shift.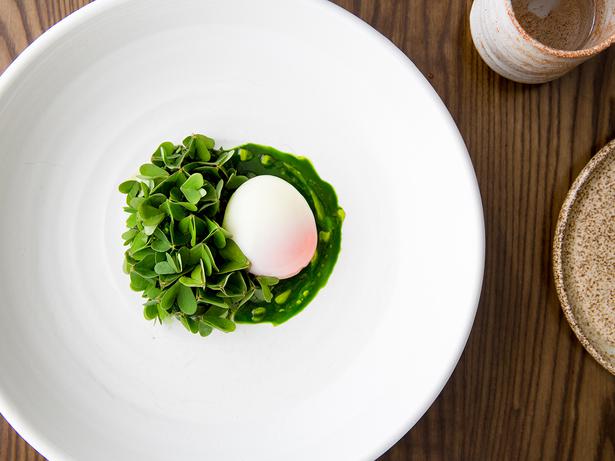 Now he's found it at Inti, and lucky for us. The food is magnificent, with barely a recognisable ingredient on the menu. The obscurities are a mix of Latin American standards and contemporary experiments — bread made with cricket flour, cactus guacamole, deep-fried avocado leaves.
READ: Is Noma Mexico Woth Its $870 Price Tag?
Each dish is a joyfully arranged visual masterpiece — the components sometimes assembled geometrically, sometimes heaped on top of each other and sometimes bunched in a half-moon on one far side of the plate.
There are starters, entrees and mains, and I'd strongly recommend getting one of each.
The dips make a good appetiser, particularly the deep-flavoured, seedy salsa which comes with three dippable entities — a handmade tortilla, that cricket panucho (light, hollow and sprinkled with parmigiano) and a soft milk bun with a hard crust of sweet baked cookie dough.
That sweet/savoury thing pops up throughout and while it is truly mind-expanding I personally wasn't keen on the huitlacoche — known as "the Mexican truffle". It was a bit like the mushrooms you get on toast at a cafe but served with sweet lemon curd in a giant rice cracker so it tasted a bit like a mouthful of lemon meringue and garlic-fried Swiss browns.
Still, everything else was brilliant, with the chorizo a standout. Loose and unbound it was like that spicy smoky crumb you sometimes get in good hash.
But it was bright green — a trick of the chef's to add colour to the plate — and you had to hunt around to find it, hidden beneath a perfect micro-forest of lemony wood sorrel, next to a 65 degree egg doing its usual job of adding cheap, rich luxury to the dish.
Dessert was brilliant too, a sort of baked vanilla cheese topped with burnt pineapple slivers, cucumber granita, seeds and lemon verbena microherbs. Light, refreshing yet indulgent, it was a perfectly balanced masterpiece.
Sure, some nights you'd be more in the mood for a simple chocolate pudding but, like the rest of the menu, this is food that is more challenging to the palate and ultimately more rewarding.
There is still meat, fish and wine at this restaurant but the less formal, lower-case approach will presumably be better suited to the Auckland crowd.
The dining room was filled with a mix of wealthy business-types and budget-conscious Gen-Ys — if Inti can make itself feel like a comfortable home for each of them, it will be a huge hit.
Share this:

More Food & Drink / Dining Out