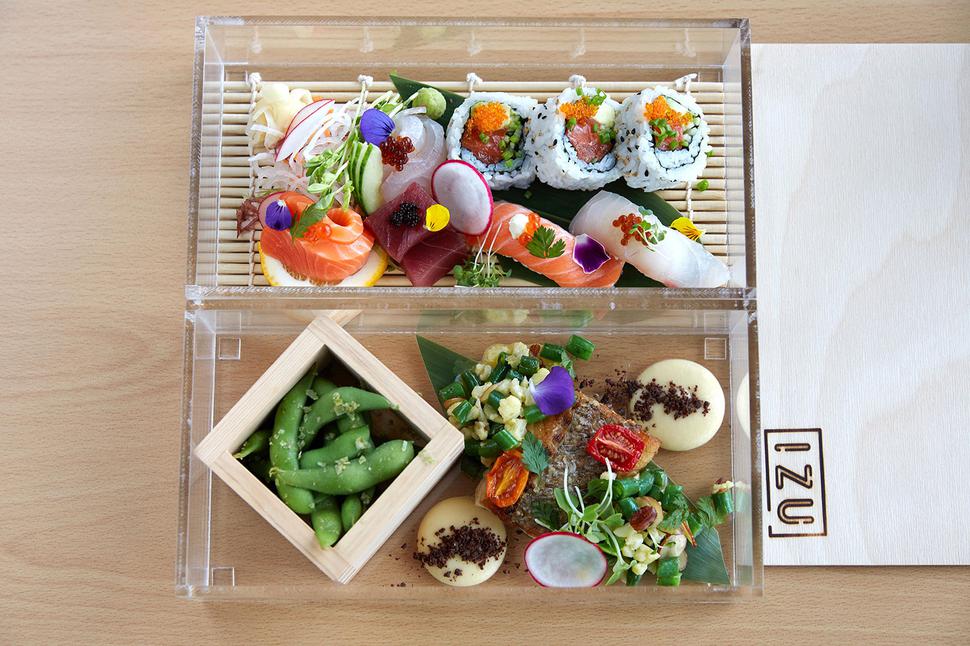 Restaurant Review: Izu, Papakura
Jesse Mulligan visits Izu in Papakura and finds it has all the right ingredients for greatness
Wednesday Oct. 17, 2018
Cuisine: Japanese
Phone: (09) 296 0499
Address: 170 Great South Rd, Papakura
Drinks: Fully licensed
From the menu: Lunch set menu (nigiri, sashimi, sushi roll, miso, salad and main) $22-24, beef tataki sushi $18
Rating: 15/20
Score: 0-7 Steer clear. 8-12 Disappointing, give it a miss. 13-15 Good, give it a go. 16-18 Great, plan a visit. 19-20 Outstanding, don't delay.
A recent study showed parents in 2018 have an average of 32 minutes to themselves each day. Who are these lucky 32 minute holidaymakers? What I could do with 32 minutes. Have you ever had someone mention the word 'book' in a sentence and your eyes glaze over as you imagine what sort of life it would be if you had the time to read a proper novel?
READ: Restaurant Review: Masu, City
Children are like hobbies, in that they are very time-consuming and it's hard to explain to other people why you do it. The difference is that if your hobby is building model aeroplanes you will at least have a new balsa Spitfire to show for it every few weeks, whereas with children you don't really see any pay-off until 30 years later when they have children and you think, "Well, they seem normal enough, I must have done an okay job."
The sure sign you've been institutionalised as a parent is when somebody offers to look after all of your children for the afternoon. It's so bafflingly exciting that you end up not doing anything useful with the time you've been given.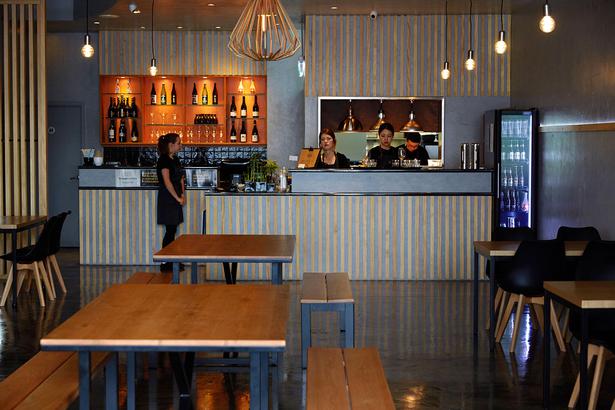 You just drive directionlessly around the city, saying things like, "Brunch? A movie? Shall we go to the art gallery?" Then you return sheepishly to the babysitters two hours later and say "Thanks, it was awesome, we finally went to Baby Factory and bought some new bibs."
Not this time though. When my own mother, refreshed from a Slovenian cycle holiday, offered to take all three of our children one Saturday afternoon, I turned to my wife and said, perhaps a little too firmly, "Get in the car: we're going to Papakura."
I'd only specifically been to this suburb once before, to interview Gordon Ramsay. He was visiting aspiring chefs at the local high school and offered one of them a job on the spot – as far as I know that kid is still in London. And here I was in search of another food story.
I knew nothing about Izu but that the food was Japanese and the chef had a good CV (Ebisu, Amano). It's exciting to visit somewhere that's been neither reviewed nor Instagrammed, and only ever happens when a restaurant is more than 20 minutes' drive from the nearest Lululemon.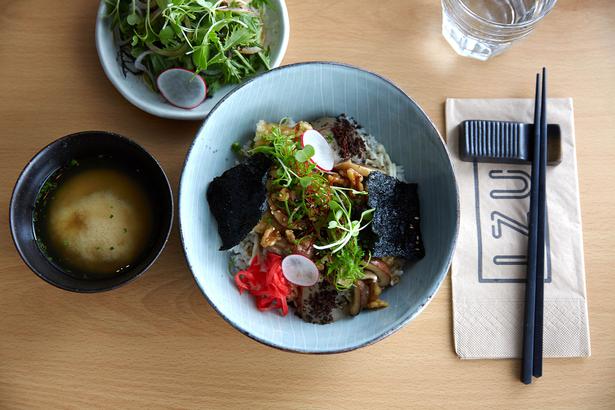 The good stuff: though the retail district is a bit crummy, Izu is a stylish oasis, with frosted windows, polished concrete floors, fancy lights and little timber slat divider thingees that make a rectangular room look more like a restaurant.
The food is exceptional and the prices are ludicrous (in a good way). We got a smash hit set lunch for $22, and with a glass of plum wine and some extra sushi still came out with the smallest bill I've ever paid for a review meal, by some margin.
READ Restaurant Review: Cocoro, Ponsonby
The service was a bit provincial, though generally well-meaning. The waitress seated us then wouldn't return to our table until I had completely closed my menu and put it to one side. We politely asked if we could try something from the long tapas menu that was available at dinner but our server (a different one) was unimpressed by this suggestion.
We eventually convinced her to ask the three obliging-looking chefs we could see through the pass but she returned with a "no" in what seemed like much less time than it would take to walk to the kitchen and back.
It was barely 2pm and lunch service was due to run until 2.30pm, but the staff were unmistakably packing down around us. I had to go to the counter to order another dish and this was met with a sort of confused suspicion.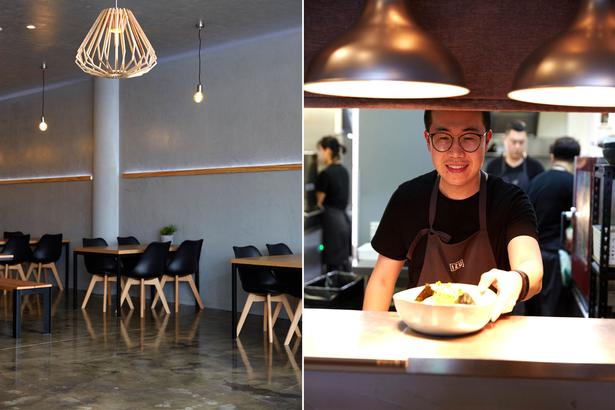 But the food! The sushi is beautiful and colourful, fresh and brightly flavoured. It came as part of a bento box which was impossibly elegant, and contained a little hot meal too: a perfect piece of crispy skin snapper in my one, and for my wife a chicken thigh that was packed with the flavours of the grill.
READ: The Best Japanese Recipes, From Teriyaki To Tempura
Both came with bistro componentry — a cauliflower puree with the fish and an amazing combo of chard and onion with the chicken. Much as I loved the look, a Perspex box and chopsticks is not quite the right way to serve this sort of stuff and I was forced to flip my sticks and hold them like the handlebar of a bike just to get the food into my mouth.
I bet dinner is fantastic (I'd love to try the chargrilled octopus) and apparently it's difficult to get a seat at night. Given that we couldn't get table service when we were the only ones in the room I hope things are managed better during peak times. Izu has all the ingredients for a great Japanese restaurant — a couple of activewear stores and Papakura will be good to go.
Share this:
More Food & Drink / Dining Out