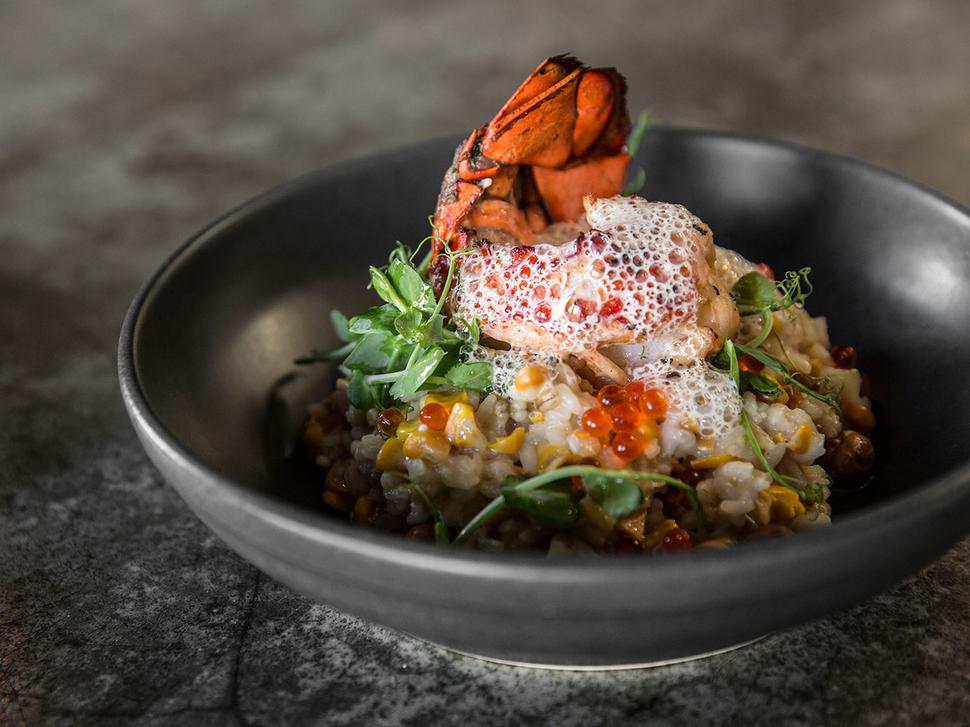 Restaurant Review: Jafa by Night, Grey Lynn
In the heart of Grey Lynn, Jafa by Night provides European classics with local flourishes
Wednesday March 9, 2016
Address: 551 Richmond Rd, Grey Lynn
Phone: (09) 820 4143
Cuisine: Modern bistro
Bookings accepted
From the menu: Breads $6, heirloom tomato salad $21, goats cheese and beetroot $21, beef pastrami $21, beef fillet $36, lobster tail $38, duck $34, hazelnut crumble $14, "taste of Jafa" $15
Drinks: Fully licensed
Rating: 8.5/10
Have you heard about the latest big series on Netflix? It's about a dentist who decides to get into the restaurant business. It's like a cross between Fawlty Towers and Kitchen Nightmares, and at the end of each episode the dentist stands at the door of the restaurant, shouting his comedy catchphrase: "don't forget to floss."
Okay, so no such TV series currently exists, but I walked into Jafa by Night looking forward to catching the live show. Having performed in some "Dinner and Comedy" events during the early (okay, mid) stages of my career, the prospect of watching a fish-out-of-water dental professional juggling tables of increasingly irate diners seemed liked too much fun to miss.
But the restaurant was good. Really, really good. The chef knows what he's doing, the staff pay close care and attention, and on a hot autumn evening the breezy table by the big bifold doors must be one of the nicest places in Grey Lynn.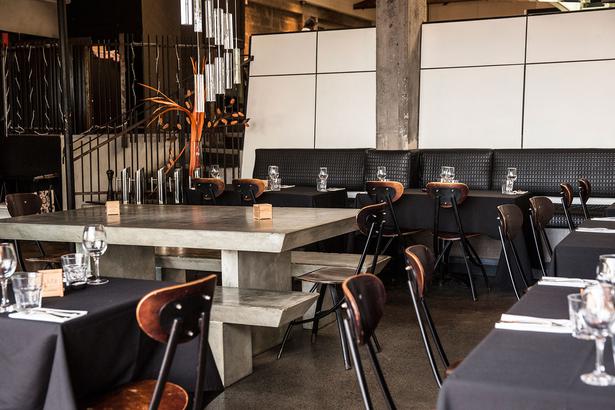 Jafa cafe is a local institution, though the new night time operation is owned by different people, and unrelated to what goes on in the day. This was reinforced on the afternoon I dropped in to book a table and had to wait some time before one of the day staff handed me a cell phone number written on a doily.
This will no doubt cause some stress to the Jafa by Night owner ("I am a practicing dentist Jesse, yes") who's invested quite a bit of cash in branded JBN candleholders and high stock menus which are laid out over black tablecloths at the 4pm handover (I might be doing him a disservice describing it as "stress" — he seemed pretty relaxed for a man who'd been performing oral surgery all day and then had to come run a restaurant).
But from the time you actually arrive to eat it's a very pleasant and cohesive operation. The split-level topography of Jafa never worked for me — traipsing up to that counter in the top corner every time you needed something — but with good table service it works well. The ground floor becomes a distinct dining area, while all of the service hullabaloo happens up at the pass out of earshot. If things get busy (and I hope they do) they'll presumably open up some of those top tables but for now there's room for about 25 diners downstairs.
The food is modern bistro, a style which threatened to take over Auckland five years ago until Depot arrived, using sliders and shared plates to chase food envy out of town. Here at Jafa By Night your food is just for you, a format which will suit your grandparents, if perhaps feeling a little old-fashioned in a suburb where tapas are the religion.
The menu changes every couple of weeks but retains its essential style: European classics with local flourishes.
Writing menus is a talent and this chef has it: why would you just (as is the modern trend) write Lobster|Corn|Hazelnut when you can write "Butter poached lobster tail with pearl barley, textures of corn, cumin and hazelnut soy latte"?
READ: Restaurant Reviews by Jesse Mulligan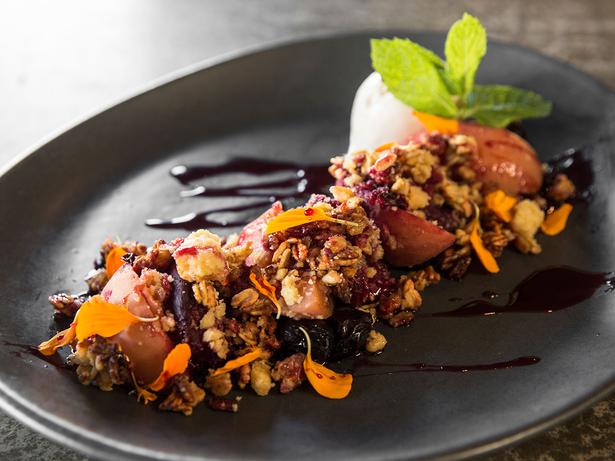 All the dishes are beautifully presented, on smart charcoal-coloured plates. I had duck — a lean breast and a confit leg, with "tastes of Caesar": a clever renovation of the famous salad built around a halved gem lettuce. The dish was brightened up with a slice of freeze-dried blood orange, along with cherries and a pumpkin puree.
All the dishes looked and tasted good, and that lobster was something else — a bright pink, fleshy tail on a multi-textured risotto, the firmer barley contrasting with delicate pops of caviar in the mouth.
Complaints? They can't do much about the Jafa toilets, which are well below standard. And the food is very complex and often deconstructed which leads to two issues: it's challenging to train casual staff to a point where their knowledge is up to what's on the plate, particularly when you're changing things so often; and, by the time we were served the deconstructed crumble, I did wonder how many guests would actually just prefer a really great classic crumble at the end of the night, rather than more intellectual fanciness?
But it's hard to take points off for this stuff — you can't complain about this level of energy and ambition found in the most unlikely place. So congratulations to the dentist — there are plenty of career restaurateurs who don't do things anywhere near as well as this.
Share this: