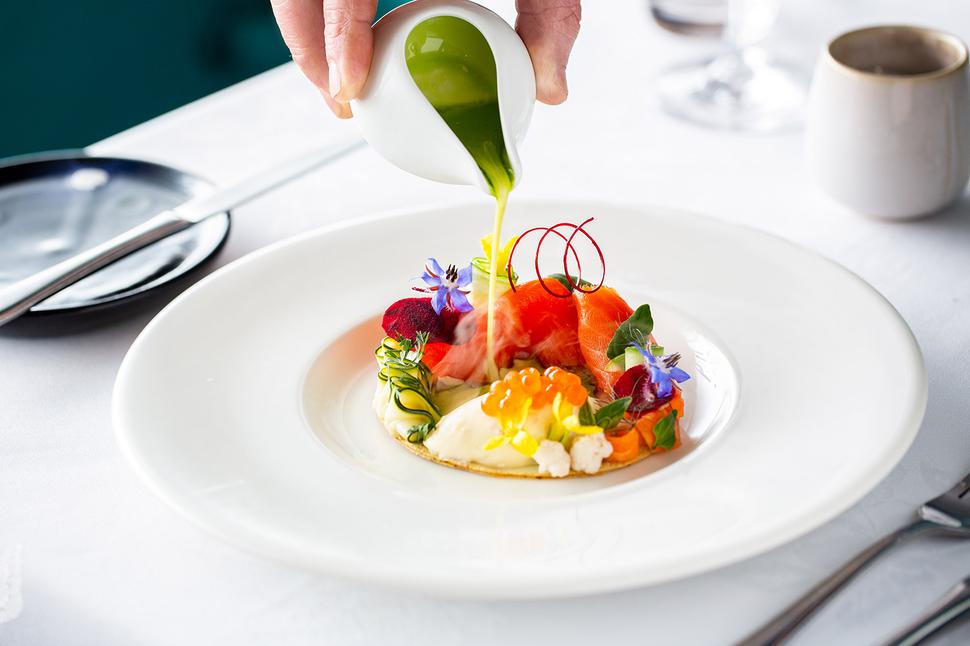 Restaurant Review: The World Class Experience At Fine Dining Restaurant Phil's Kitchen
Jesse Mulligan falls head over heels with the unforgettable food and personal service
Thursday Oct. 15, 2020
Cuisine: Fine dining
Address: 479 New North Rd, Kingsland
Phone: (09) 849 7741
Bookings: Accepted
Drinks: Fully licensed
From the menu: Seared scallops $30; Cold-smoked salmon $32; Smoked duck $60; Salmon and scampi $59; Lemon meringue $20
As well as being one of Auckland's cleverest chefs, Phillip Clark is one of the sweetest. There are none of the usual alpha notes that come with a guy whose restaurant is named after himself. Even when he's in his element, running a busy fine-dining kitchen and serving up dishes that look as though they were designed by an Instagram algorithm, Phil has a low-status vibe — he's that bumbling, likable guy in your friend group who is up for anything, displays every emotion on his face and can be ribbed endlessly without complaining or getting in a huff.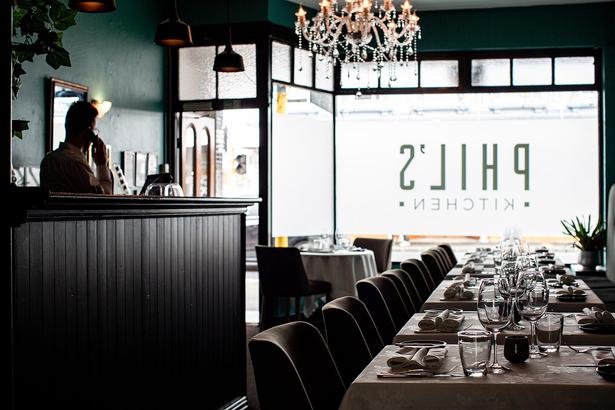 These are quite personal observations but Phil's eateries are a personal experience. To eat there is to meet him, and his French wife, Marine, and, if you're lucky, his three tiny children, who will grow up associating the smell of Ora King salmon with bedtime. Late during the evening we visited, Phil got a text from his wife, who was running a private function at their second restaurant, Kingsland Social, asking when he was going to come and help with the baby. We spotted him across the road as we left, swaying on the pavement in the darkness, coaxing a 6-month-old to sleep on his chest having just cooked three courses of Michelin-level food for us, another couple and a table of eight.
Early the following morning, the five of them would open up Kingsland Social for commuter coffees and if you think Phil is feeling exhausted by all this (not to mention going through two lockdowns without income) you'd be wrong, because he reckons life has never been better. His eponymous restaurant has a solid base of customers, he's serving the best food of his life, he tells me, and in the daytime at Social he gets to watch his family grow up in front of him, with one couch turned away from the light and action in case anybody needs a nap.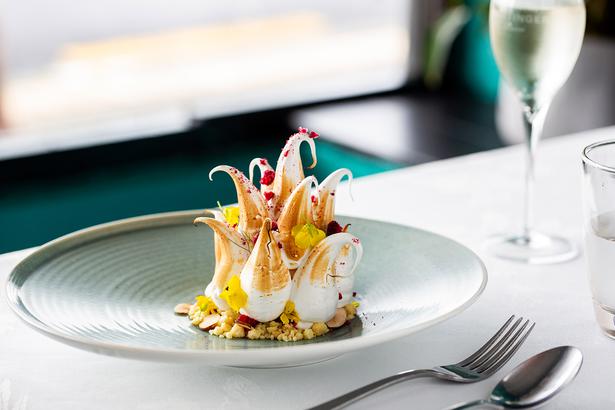 At $60 a main, Phil's menu seems eye-wateringly expensive at first but that's partly because it's one of the few restaurants at this level where buying individual courses is an option. The Grove, French Cafe, Sidart, even Paris Butter all bundle their dishes up into multi-course or set menu options so you can't compare them head to head.
Phil's website was having trouble when we booked so a la carte was the only option available, but he also does four courses for $125, which is the same price as elsewhere and, one of Auckland's great culinary secrets, he offers a $60 set menu on Wednesdays, which has to be the best value in town. On the other nights, Phil may want to consider throwing in a snack or two before the feature courses — that's what they do up the road at Lillius, where mains top out at $45.
The food is of that multi-ingredient, multi-texture, multi-temperature style declared almost dead a few years ago when Michael Meredith threw in the towel on Dominion Rd but which has maintained reasonably stable health in the face of dozens of new restaurants offering cheaper, faster food that is almost as tasty. Why go to Phil's when you could eat at, say, Azabu? Because international cities deserve restaurants at all levels, including the very, very top end.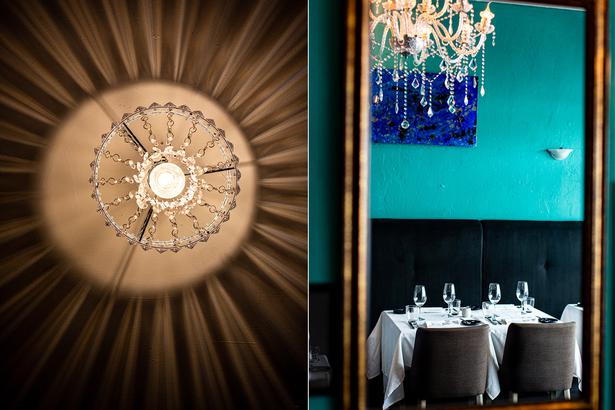 There is nowhere else, for instance, where you'll get a crayfish bisque like this. Dark, inky and unmistakably of the lobster, this ingredient is a luxury that calls upon all the chef's years of classical French training. It tastes so intense that creating it is only the first part — Phil then has to match it with half a dozen other items on a plate, which he does twice, once in a delicate scallop entree with caviar and capers, and then again with a sous vide salmon main that ropes in a whole ark of participants: scampi, goat's cheese and chicken skin.
A salmon entree is wonderful too, cold smoked curls of bright fish flesh served with lightly pickled spring vegetables, a slightly sweet parsley sauce, creme fraiche and more of that orange roe that bursts in your mouth. Whatever you order you should leave room for the signature lemon meringue which is, blissfully, not deconstructed but reinvented enough that it's a showpiece when it arrives at your table.
Ultimately, it's up to you to decide whether a fine-dining restaurant is where you want to spend the cash you saved on your cancelled 2020 Rarotonga trip. My job is to put it on your radar and hope you might stop in, for your own enjoyment but also to help keep Phil's thriving and, in doing so, keep Auckland feeling like a world-class city despite our closed borders.
Share this:

More Food & Drink / Dining Out