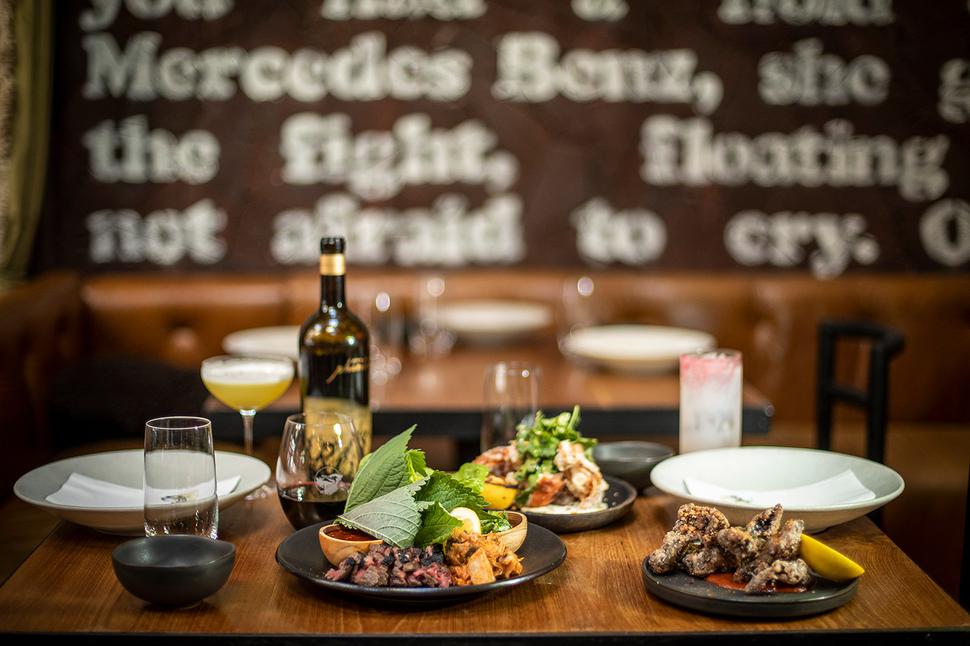 Restaurant Review: Golden Nest At Woodpecker Hill
Jesse Mulligan discovers how a Parnell favourite is evolving
Friday June 26, 2020
Golden Nest At Woodpecker Hill
Cuisine: Asian fusion
Address: 196 Parnell Rd
Phone: (09) 309 5055
Drinks: Fully licensed
Reservations: Accepted
From the menu: Brisket bun $11, Cheeseburger bun $14, Bluff oysters $6ea, Mushroom dumpling $15, Lobster roll $21, Duck fried rice $22, Skirt steak $33, Mango pudding $14, Apple pie $14

I remember the exact last time I visited my beloved Woodpecker Hill because it was the final night of Campbell Live — we ate dinner while monitoring Twitter, watching the rest of New Zealand watch TV. A lot has changed since that night in 2015 and now Woodpecker Hill has changed too, with owner Mark Wallbank announcing he wants the new incarnation of his restaurant to be approachable enough to visit twice a week rather than … well, I'm sure his other regulars were popping in more than twice a decade.
So the kitchen has moved away from the presumably very labour-intensive US barbecue-style Thai-spiced beef and into the sort of upmarket, shareable, pan-Asian fusion dishes you'll be pretty used to if you've eaten out in Auckland in the past 10 years. Mekong Baby, Xoong, Kiss Kiss, Wu & You … it's crowd-pleasing, flavour-filled, sometimes problematic food that will allow future archaeologists to quickly identify 2020 in the fossil record.
Our duck fried rice was everybody's favourite and you can see why it might look good on the chef's food-cost spreadsheet too. Enough shredded pieces of a luxurious, rich meat to satisfy an inspection but mostly staple rice, tossed in plenty of sauce and seasoning and served with an optional dressing if you need some extra kick.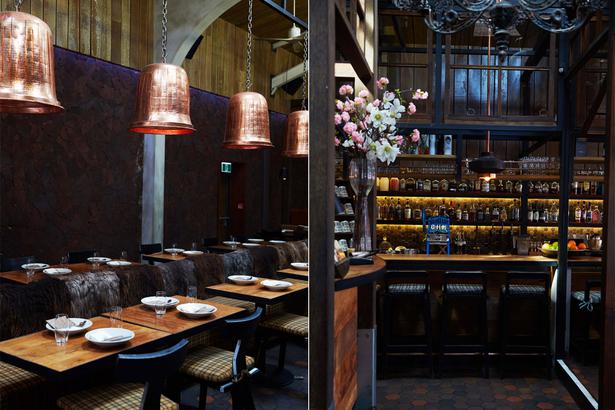 That dish cost $22, which is pretty reasonable in the context of restaurants like this but I do wonder if Mark is making most of his money on the vegetable sides. A friend of mine once had quite a tense tableside discussion with him about exactly how many pieces of broccoli one should expect in a side dish for $16, and I noted with alarm here at Woodpecker Hill that the brussels sprouts cost $26. I mean, they are "brown butter and mirin-roasted", but still. Were they worth the money? I can't tell you because we arrived at 8pm and they'd already sold out.
The menu at Golden Nest contains a couple of tributes to the menu at the Golden Arches — a pretty tasty steamed bun "cheeseburger" and an apple pie, which went down fast too. Both of these were easy to cut up and divide among our table of four but we ran into real trouble trying to share some of the more elaborate small plates — like a smoked brisket bun and the signature toasted rock lobster and prawn roll. Both of these tasted incredible but you might want to order one all to yourself.
FIND: The Best Fries In Auckland
The menu really borrows from everywhere including a Korean-style steak served with kimchi and perilla leaves. The leaf to meat ratio is a little out of whack here and you might find yourself with a little green salad to finish at the end, but to be fair I was visiting the restaurant very soon after it opened so they may well have fixed this by now.
We drank wine from Waiheke, California, Spain and South Australia. Fresh beer is a great option too, served in glasses so cold they literally have a coating of ice on the outside. Like its sister Blue Breeze Inn, the vibe here is busy, buzzy and fun; I'm not sure I could afford those brussels sprouts twice a week but I'll definitely be back soon to give them a go.
Share this:

More Food & Drink / Dining Out