Restaurant Review: Kai Pasifika, Mt Eden
Robert Oliver's Kai Pasifika has fine food but little ambiance, writes Jesse Mulligan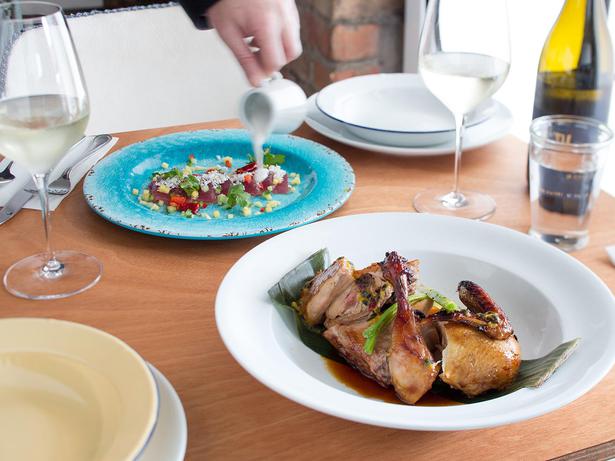 Wednesday July 26, 2017
Cuisine: Pacific
Address: 3 Mt Eden Rd, Mt Eden
Phone: (09) 309 3740
Bookings accepted
Fully licensed
From the menu: Ika mata $17, salmon poke $17, mussels $16, Polynesian chicken $28, roasted whole fish $32, Tahitian fried rice $7, greens $7
Rating: 7/10
I'm getting to know this block of shops pretty well because I bike past it twice a day, on the way to and from work. In the afternoon it's quiet, the cafes closed and the restaurants not yet open. But by 8pm it's humming — the pizza joint is packed, The Corner Store bar spills over with media types and, sometimes, there's a line of people queuing to get into the Powerstation.
Kai Pasifika's anonymous shopfront and orderly dining room feel a bit out of place with all the fun happening around them (though not as out of place, probably, as the former owners: a funeral parlour).
My eyes are always peeled for new restaurants but I'd never spotted this one, and it was only once I'd booked and Googled the address that I realised they've recently taken over the place from Ika, an excellent eatery I assume must have collapsed under the weight of its own worthiness.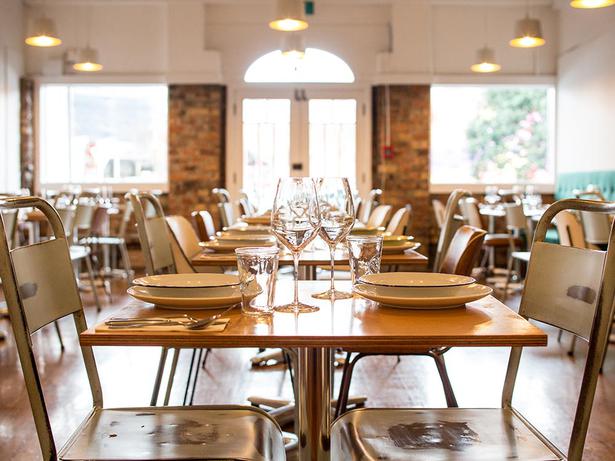 Ika's best feature was an open fish fridge and it was fun to point at an alfonsino and say "take him out the back". But Kai Pasifika has the best of both worlds, serving whole baked fish as well as numerous other eating options.
Owner Robert Oliver has had huge global success taking Pacific food to the world via his books and television shows, and now he is doing what I'm surprised no one has done before: serving the best of it in an upmarket restaurant in the world's fourth largest Pacific Island city (Wednesday fun fact: despite what people say, Port Moresby, Honolulu and Long Beach each have more Pacific people).
The restaurant was launched through crowd-funding, sort of. A Kickstarter campaign fell just short of the total amount required but, as is often the way, the publicity generated was its own reward. Robert was approached by a private investor; within a few months the dream was realised and his international-award winning cookbook had come to life.
The lack of cash to splash is presumably the reason the place is entirely undecorated. The feel should be lush and tropical but there's nothing on the walls and not even a mid-size Kentia palm in the corner to evoke the verdant islands.
A rectangular room filled with tables and chairs and nothing else means the atmosphere is thin. In between courses you have nowhere to look but at the couple next to you playing on their phones.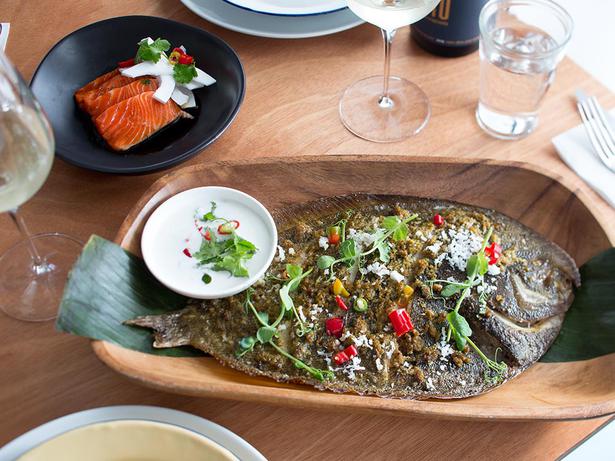 I expected Kai Pasifika to be a restaurant trying not to look like a funeral parlour, but the vibe is closer to a funeral parlour trying not to look like a restaurant. It's somehow both cluttery and quiet at the same time and, in terms of creating a memorable night out, they're asking a lot of the food.
For the most part it delivers. We started with a poke (who knew that word had two syllables?), the raw slices of salmon cut like good sashimi with a touch of sesame and ginger in the dipping sauce, and some chips of fresh coconut on the side as a crunchy, cooling refresher after each slithery mouthful.
Ika mata was beautiful in both colour and form, a long tongue of tuna slivers topped with a tiny dice of capsicum then, on the side, a little jug of coconut cream to pour over and some fresh chilli on request. Far from the soupy ceviche marinades you get at Club Med, this was a delicate reminder of the best of Pacific eating — fresh fish, raw vegetables and a little coconut fat to help it all slide down.
I was keen on the chicken too: juicy pieces of the bird baked until golden brown and served with a brown sugar jus — not as sweet as it sounds but just enough caramel to balance the tamari, which formed the basis of the sauce.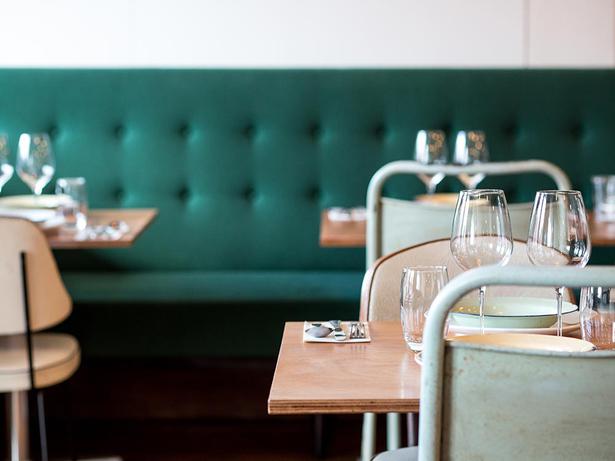 It was glazed with passionfruit, a concept that might revolt you on the page but don't knock it 'til you've tried it — the tropical fruit pop of those seeds between your teeth turn this from an Asian dish into an unmistakably Polynesian one.
The drinks list needs some love, with barely half a dozen wines by the glass and nothing at all to get excited about. This seems like an easy way for the restaurant to get ahead, by bringing in a carefully designed list to bring out the best in the food, as well as some training for the (quite lovely) staff so that they can sell that part of the experience with enthusiasm.
As somebody pointed out on Twitter recently, Kai Pasifika has not brought Pacific food to Auckland — it's been made with pride in our southern suburbs for decades. But this is a good opportunity to try it out in a reasonably-priced setting. Mind you, until they sort the room out, you'd be best to take along somebody who won't feel awkward in the silence.
Share this: