Restaurant Review: Kiss Kiss, Balmoral
Jesse Mulligan is cheered by an inexpensive Thai eatery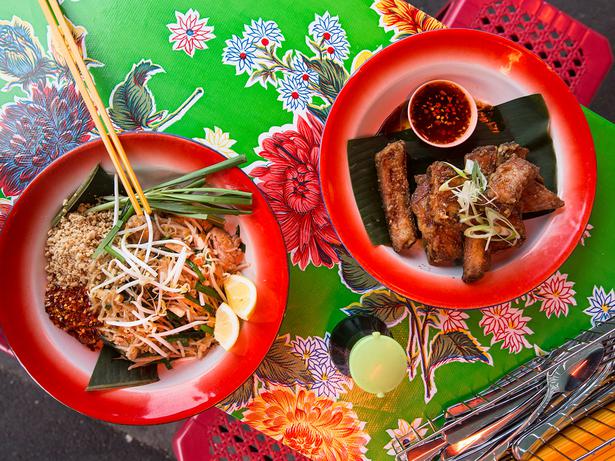 Wednesday May 18, 2016
Cuisine: Northern Thai
Address: 1A Rocklands Ave, Balmoral
Phone: (09) 600 3076 Reservations not accepted
Drinks: Fully licensed
From the menu: Pork ribs $16, Som tum salad $10, Phat thai thamadaa $16, Khao soi gai noodle soup $16, Pork larb $16
Rating: 7.5/10

I was in Wellington recently and went to see Te Papa's incredible Gallipoli exhibit, which has been attracting huge crowds since it opened a year ago. One of the museum guides told me that on Anzac weekend everybody had tried to avoid the masses by visiting on the Sunday rather than the holiday Monday. So Sunday had the longest queues, and Monday was rather quiet.
"I always tell people, 'don't try to outsmart the crowd'," he said, then added, somewhat depressingly: "You are the crowd."
I thought of that again on the way to dinner at Kiss Kiss, which has apparently been thronging with hungry 20-year-olds since it opened. I was eating with Delaney Mes, the Herald on Sunday's food writer and an old friend of mine, and in the car we were trying to work out how full the place would be.
"Millenials love going out on a Tuesday," I reasoned, "because it's not obvious."
"I'm not so sure," said Delaney. Tuesday is cheap movie night, they'll all be going to that."
READ: Restaurant Review: Chinoiserie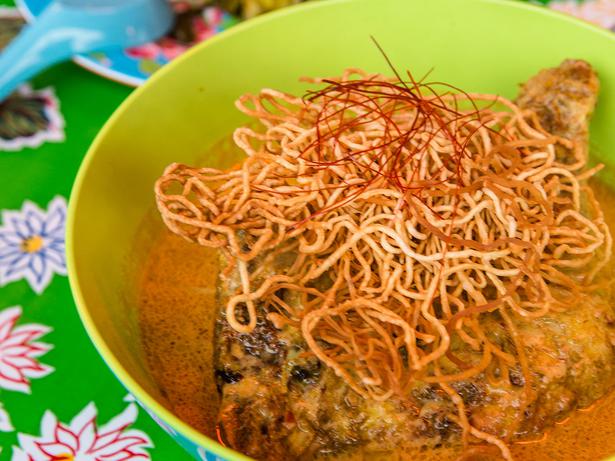 "What time do movies start?" I asked. "They'll probably try to get a feed in first. We're never going to get a table — it'll be full of design graduates analysing the menu font."
Eventually we made it to the restaurant and were pleasantly surprised: there were a lot of people there, but two good seats were still available. That's because Kiss Kiss is big. The large rectangular room can't have looked too promising to begin with, but they've done a great job of using palms, umbrellas and neon lighting to turn a bleak industrial space into an authentic-feeling Southeast Asian dining room.
Seating is communal, around picnic tables with floral printed plastic tablecloths. It's no wonder people are going for this: it's about as casual as Auckland dining gets, but the scenery is stylish and evocative. They've totally nailed it.
The chef has done a great job of the food too — this is another brilliant new Thai kitchen to add to Saan, Moochowchow and others that have popped up in the past few years. Kiss Kiss isn't nearly as fancy as those two, but the flavours are strong and fresh, and it's hard to imagine anybody leaving disappointed. It's also bloody cheap — you could eat here for $15, leaving you a few extra dollars in your pocket to spend on art supplies or funding your unlistenable podcast.
The pork ribs are a beautiful thing, meaty and roasted with a sweet glaze and served with a salty-sour dipping sauce. I'd also recommend the Khao Soi Gai soup, chicken on the bone with noodles in a soothing coconut gravy. The Phat Thai Thamadaaa (Pad Thai) is popular and tasty, if a little unadventurous, while the pork larb is a beautifully balanced dish, though it's not much to look at and I missed the crunch of ground rice you sometimes get in a good one.
READ: The Secret Behind The Nest at L'oeuf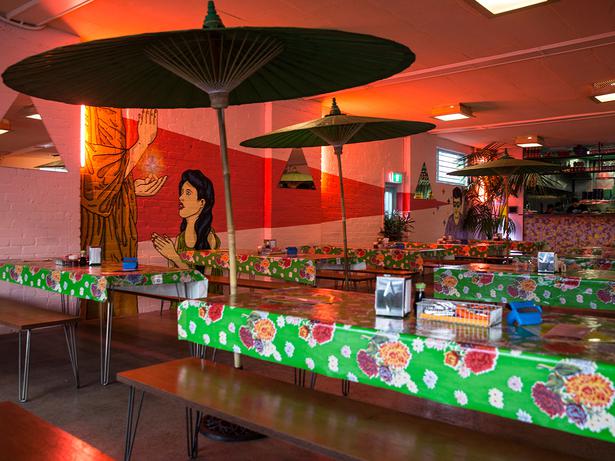 But these are small complaints, and it's hard to make them with any enthusiasm when the food is so good overall, and you're getting a main meal for a price that'll get you change out of a kereru.
They will want to improve fast is the service, which is patchy. There's no "welcome, here's how the menu works" patter; in fact, when I asked the waitress "how should we order?" she looked confused and pointed to herself. She lost our drinks order, so the food arrived before the wine did, and there was no cutlery at our table. Everybody was working fast and hard so I don't want to be too unkind, but if your point of difference is very good Asian food and very average service, there's plenty of that on nearby Dominion Rd.
Kiss Kiss has been doing very well, and with the quality of food and prices it will continue to be a magnet for enthusiasts of authentic cheap eats. It hasn't yet got as much to offer diners who expect a bit more, but if the team on the floor can consistently match the excellence in the kitchen, it shouldn't take long to get there.
Share this:
More Food & Drink / Dining Out