Restaurant Review: Le Chef, Upper Vulcan Lane
This French connection will be one you want to repeat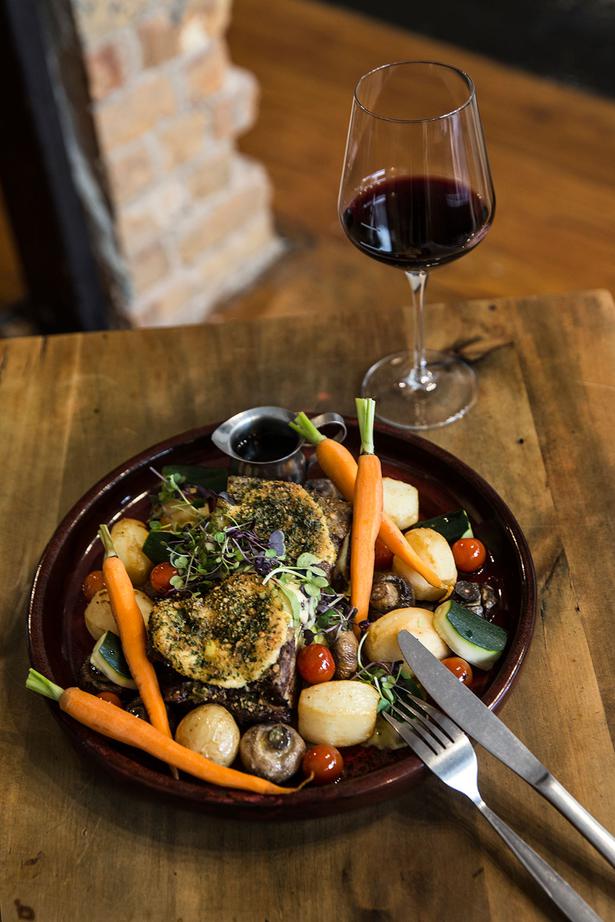 Wednesday Jan. 27, 2016
Address: 13 O'Connell St, Upper Vulcan Lane, CBD
Phone: (09) 373 4723
Bookings accepted
Website: le-chef.co.nz
Cuisine: French
Fully licensed
From the menu: Steak tartare $18, after work platter $25, whitebait fritter $18, cote de bouef $64, market fish $33
Rating: 8/10 

I visited this restaurant with my dad, who is pretty clued-up on fine food and drink but for some reason intentionally mispronounces the names of wines when he's talking to waiters. I don't know why.
Dad was an early adopter of culinary treats. He bought camembert from the supermarket back in the 1980s when they sold the cheese young, with a note on the packet telling you not to eat it for 4-6 weeks. And he used to make his coffee with ground beans when everyone else was still drinking instant, although he quietly admitted to me recently that "I used to re-use the filters. And the coffee."
So who knows why he now insists on rhyming "gewurztraminer" with "diner", but I was very happy to take him along to what promised to be a very good French restaurant. My older brother Henry came too, temporarily suspending his policy of only eating food that has been smoked in a two-tonne barbecue oven. It was something of a male Mulligan reunion, which took me back to some of our happy family memories: playing backyard cricket, shooting rabbits and quietly waiting for cheese to ripen.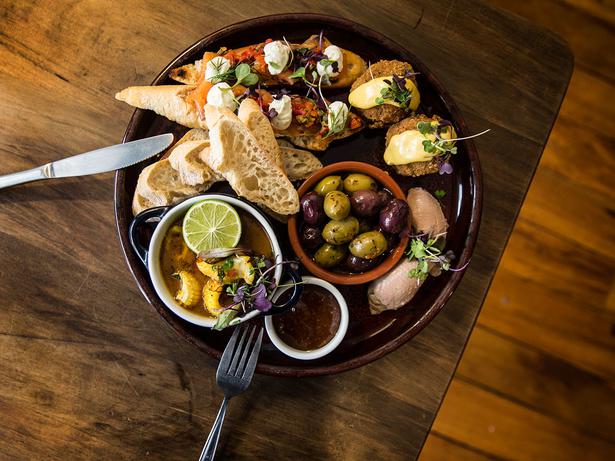 We'll have happy memories of this place too. It's an all-day operation in Vulcan Lane, with a small dining area at ground level and stairs down to a basement kitchen. "They need a bain-marie," said dad, meaning an elevator, I think, not a water bath. But the waiter was doing a good job without it, disappearing down the rabbit hole quietly and invisibly, and returning with beautifully cooked French bistro food.
Henry ordered a whitebait fritter to start, after I called shotgun on the steak tartare. He got the better deal as it turned out, with a beautifully light, crepe-like creation bearing about as high a whitebait-to-batter ratio as physics will allow. It was fried in butter and served with butter, along with a lemon wedge and not much else. It's a must-order dish and was, I have to say, slightly undersold by our excellent waiter who I later heard describe it to a table of curious tourists as "fish in egg".
He's French, naturally, and good looking, of course, and he's a sommelier — trained in a country that invented the term. So he's well worth leaning on for some wine choices, and takes his job so seriously that I noticed him carefully tasting one of the wines in his down time. You wouldn't get away with this in many local restaurants, but I loved it — it felt like being at an embassy, where you're still physically in New Zealand but technically on foreign soil.
Back to the food, where I'd opted for beef and beef — that tartare followed by a Cote D'Boeuf for two. Sadly the former was a disappointment — cut too fine and not its usual bright red, but greyed by acidulation. The condiments usually fight for your attention in this dish but here you had to work hard to get some. It was only manageable with added salt and Tabasco — all of which would be tolerable if we weren't just around the corner from O'Connell St Bistro, where the tartare is so famous it's even survived a recent change of head chef.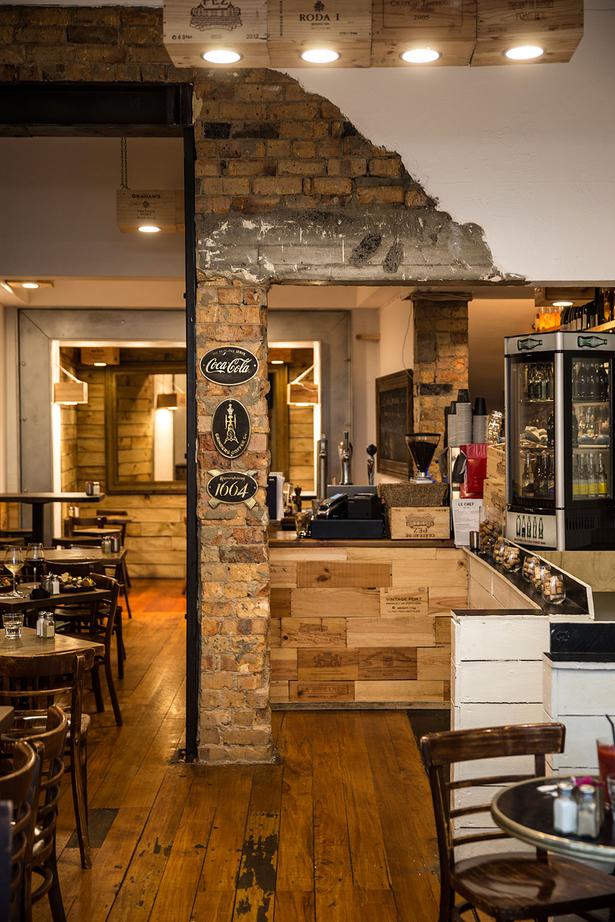 The main was much better, a gloriously large piece of meat on the bone. You'd usually use ribeye — tasty and tender — for this dish, but at Le Chef they use short rib, which takes a lot more cooking but rewards with a fall-apart texture and even deeper flavour. After hours of braising, the chef finishes it under the grill with a herb crust, adding not just taste but crunchy texture. Served on a platter with roast vegetables, a little jug of beaujolais jus and a horseradish bearnaise, this goes straight into my top five Auckland meat dishes.
The market fish was wonderful too — not tarakihi or snapper, encouragingly, but warehou: an interesting and juicy fish served with seared scallops, lemon mustard and capers. It was $33, which seemed very cheap for where we were and what we were eating. The warehou, the warehou, where everyone gets a bargain.
There is plenty of other good stuff on the menu, including a mixed after-work platter we made short work of. And we didn't get to dessert or cheese, but that's okay because Dad has some brie he bought in 1986 which is going to be ready soon.
There's a second Le Chef up the road on Victoria St, attached to the Empire Tavern. I can't quite work out why they have two, but if it helps keep them in business, great. I can't vouch for the other one, is all I'm saying. But the Vulcan Lane embassy is humming, and with good reason. Le Chef is le sweet as. Tell all your le mates.
Share this: