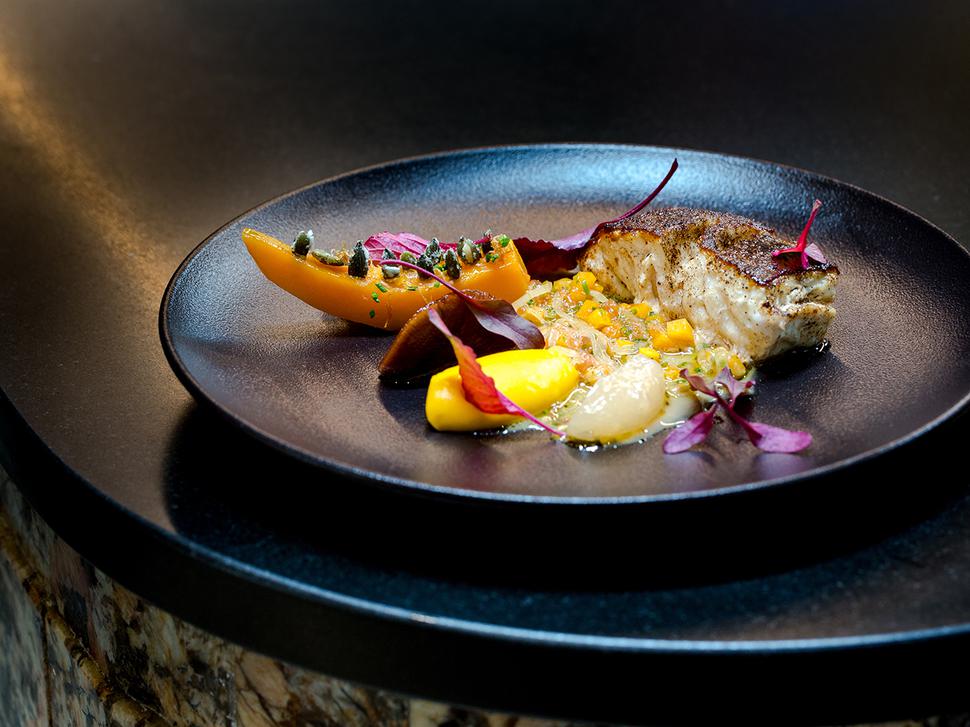 Restaurant Review: Lillius, Newton
Jesse Mulligan follows the chef's lead to fantastically good food
Wednesday Jan. 31, 2018
Cuisine: Fine dining
Address: 19 Khyber Pass Road, Newton
Phone: (09) 217 4069
Drinks: Fully licensed
Bookings: Reservations accepted
From the menu: Three-course set menu $70pp
Rating: 8.5/10
It will be a slow road to success for Lillius, this new, flash restaurant serving fancy food to people with money, in an unexpected restaurant space near the top of Khyber Pass.
I remember when I discovered Sidart, eight years ago, in a forgotten shopping mall in Three Lamps. The food was as good as anything I'd eaten anywhere in the world, but Friday and Saturday nights were the only times the place was even close to full.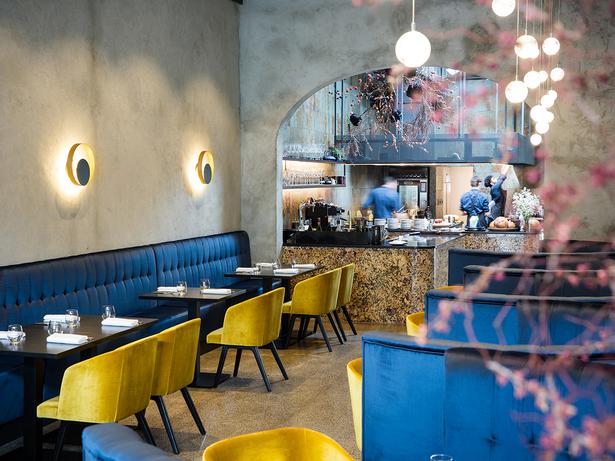 Sidart was ranked the number one Auckland restaurant on Trip Advisor, but my own experience suggested 19 out of 20 local diners hadn't heard of it. The sorts of people who spent money there didn't have Instagram accounts (actually I guess it was Bebo in those days).
For bloggers and young reviewers, the price level was a once-a-year proposition at best. Word doesn't spread quickly under those conditions.
Contrast Orphans Kitchen, where the head chef also came from fine dining. By opening a restaurant selling cheap cuts and great brunch he made sure the place was full from day one.
READ: Jesse Mulligan's Top-Rated Auckland Restaurants of 2017
The staff were well trained but it wasn't exactly silver service, so they were able to quickly launch an experience much the same in that first week as it would be for the first year.
A generation of Aucklanders took out their phones and made Orphans famous. I doubt the owners have had a single moment of self-doubt since they first flipped the sign on the door to "open".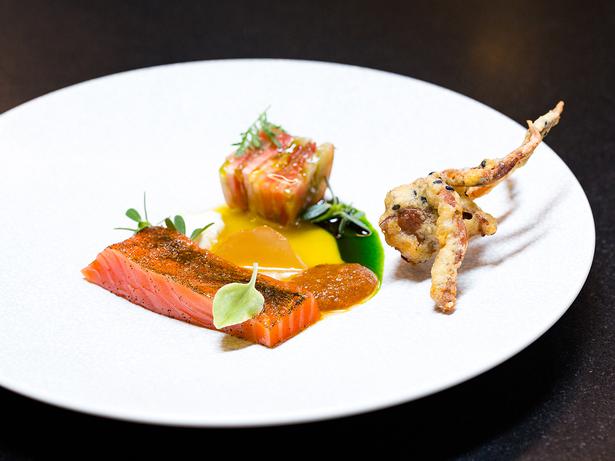 Now let's return to Lillius, where a very talented young chef and his restaurant manager partner have opened their dream kitchen. You can choose from three or five courses — no exceptions — and a glass of red wine costs $22.
How many people earning less than six figures are likely to visit in the first 12 months? What hope do they have of going viral on MySpace?
It was another couple of years before Sid Sahrawat (the guy who puts the "Sid" into Sidart) was busy enough that he could stop offering menu choices and start demanding people follow the kitchen's lead.
READ: Jesse Mulligan Reviews Sidart
He had the right approach I think — build a following, then wait until you're turning people away before you start putting conditions on your service. Still, we're a bit more sophisticated now than we were in 2008 and perhaps the set menu at Lillius isn't an outrageous demand.
What it does is force you to try at least three different things. That's how chefs would prefer us to eat — a little bit of this, a little bit of that — and it's economically appealing too, with a guaranteed spend from each customer (when I was a broke food blogger I would drop into the big-name restaurants and eat one course, just to get a sense of the experience, but the maitre d's never seemed as enthusiastic about this idea as I was).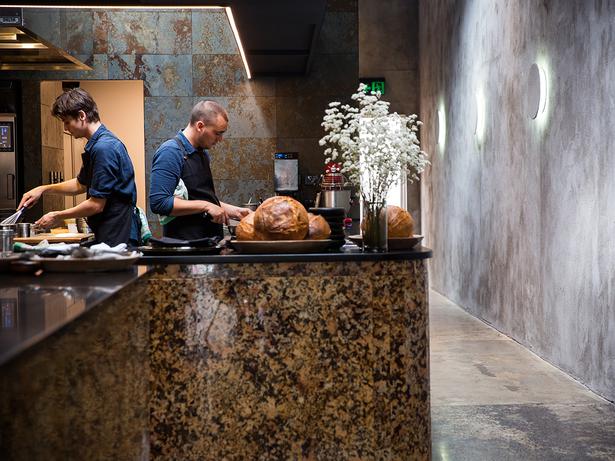 The food is fantastically good, starting with three perfect little snacks served in quick succession: tiny carrots topped with a smudge of cashew cheese, lavosh cracker with diced jellyfish and lamb, and a tasty cube of pork brawn (a more appealing phrase than "head scrapings"), deep fried and served with apple puree.
Then came bread and butter, each of which could have been slightly more flavourful from a fine dining chef in 2018, before the commencement of our three courses.
READ: Orphans Kitchen Team Open A New Bakery in Pt Chev
You can say these high-end restaurants are expensive, but they're rarely bad value when you consider the work going into each ingredient and the extras you get along the way.
My crayfish was a generous piece of tail flesh artfully tucked under a steamed savoy leaf, on a mix of fresh peas with gelatinous marrow and sago pearls — a luxe, inverted surf and turf.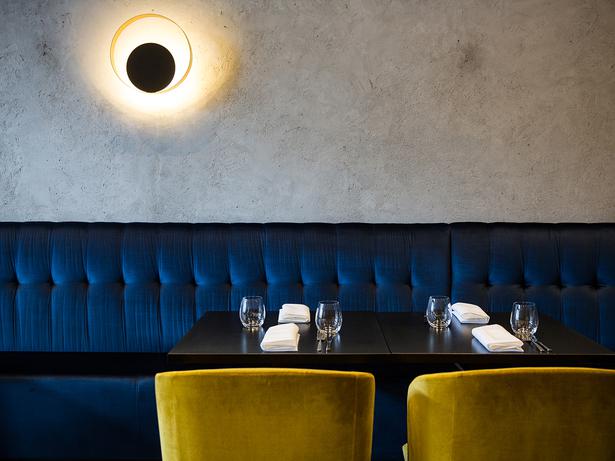 The raw salmon was plated beautifully with a delicate tomato terrine and tempura soft-shell crab, a show-off dish full of clear yet subtle flavours and multiple textures. Mains featured a stunning fillet of hapuka, flat and browned almost like a frypan chicken breast, a mussel sauce queering the flavour perfectly.
The service is quiet and so is the kitchen. If they can't democratise the pricing perhaps they can make the atmosphere a bit more accessible — tougher, sure, on a night when only a few are in but I remember the best thing about Sidart on a quiet evening was the banter and special treatment we got from the floor staff.
READ: What It Takes To Survive The Competitive Auckland Dining Scene
I wonder if the solemn atmosphere might be led from the kitchen, where the action is open for you to see but nobody looks very excited. It's a bit like watching a team of surgeons.
But it is undoubtedly worth a visit, and soon, if you want to reward the people setting their sights high in a city of shared dishes and casual service. Lillius deserves our admiration, but to survive they'll also need our custom.
Share this:

More Food & Drink / Dining Out