Restaurant Review: Little Jimmy, Epsom
Little Jimmy shows a maturity that belies its short existence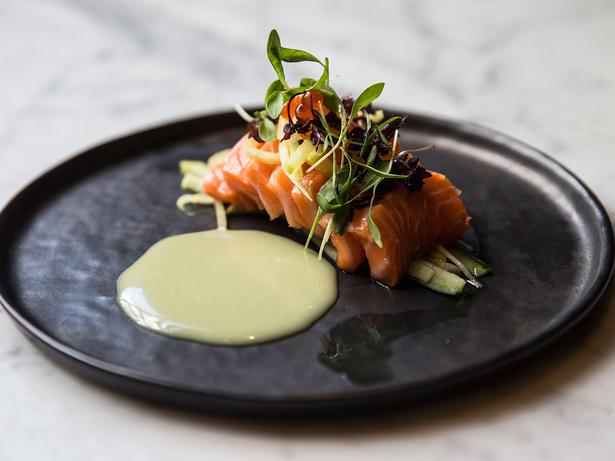 Wednesday March 16, 2016
Address: 557-559 Manukau Rd, Epsom
Phone: (09) 623 3213
Cuisine: Bistro
Reservations accepted
From the menu: Salmon $16, Wood ear mushroom salad $10, Burrata and fig $15, Veal schnitzel $28, Lentils $26, Salami pizza $27, Doughnuts $14
Drinks: fully licensed
Rating: 9/10
Auckland may be one of the most sprawling cities in the world but unless you live south of Manukau in the onion fields you never have to travel very far for dinner. Cripes, I remember living in South London and having birthday plans at a Mexican place in the north west (you can't capitalise that these days or you'll start competing with TMZ in the Google rankings), then giving up when we discovered it would take a depressing 75 minutes of train and bus travel at either end.
Of course, the human brain adjusts its expectations to the environment, so in Auckland even 20 minutes in the car can feel like a schlepp. Unless you've had a particularly good day you tend to subconsciously blame the restaurateur for dragging you all this way.
On Saturday "all this way" for me meant Epsom, a suburb famous for its excellent schools and tactical voting. Every three years the locals tick the box for Act because it helps National, so God knows how they're managing with the flag referendum, where they're faced with the presumably baffling task of voting for the one they actually want.
And so I arrived at Little Jimmy suffering an unfortunate mix of hunger, travel fatigue and class resentment. But it melted away as soon as I walked into this beautiful new corner eatery, where the staff are smart and lovely and the food is so good you get a little pang of sadness when you finish the last mouthful of a dish.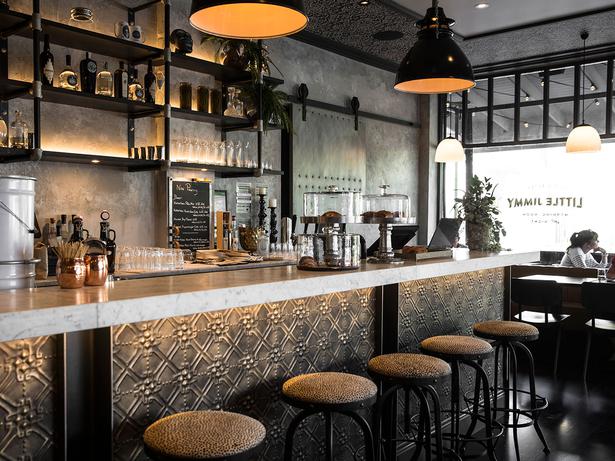 It's a second opening from the owners of One Tree Grill, one of the few Auckland restaurants I haven't been to yet but which is back on my radar now that petrol costs have fallen. OTG tends to miss out on the city's Best Restaurants lists but it clearly does something right if its longevity is anything to go by — plus I know plenty of very successful chefs and wait staff who apprenticed there, so we should thank them for their role as a talent incubator, if nothing else.
This foundation of experience was particularly noticeable at Little Jimmy, where a full and potentially chaotic weekend service was being managed with calmness, confidence and charm. "Valentine will be with you soon," said the manager enigmatically, and five seconds later here was Valentine, a French import speaking perfect English and offering to talk us through her favourites on the craft beer list.
That list is, by the way, the best collection of beers I've seen in an Auckland restaurant, and the wines are unexpected and beautiful too. I'd suggest just dropping in for a drink, but the food is so wonderful you'd really be missing a trick.
The salmon is my 2016 dish of the year — an accolade diminished somewhat by being awarded in March, sure, but "dish of the decade" is probably hyperbolic. It features a beautiful piece of pink Akaroa salmon, very lightly cured and sliced.
Dipped in a vaguely sweet wasabi paste, it tastes like the best piece of sashimi, but gets some complexity, crunch and sharpness from a little bed of pickled and distantly curried kohrabi, and the occasional salty mouth-pop of bright orange roe which garnish the plate.
READ: Restaurant Reviews by Jesse Mulligan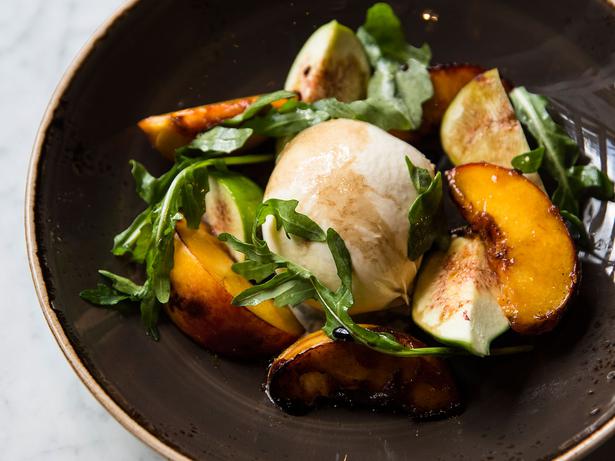 It was incredible, and when we finished it I wondered how long I would have to wait before I tried the dish again. That was when the waiter leaned in and said "this is a surprise gift from the chef — the salmon", and laid down another full plate of the stuff. It was a bit confusing actually, but perhaps just another local quirk of MMP.
A salad of wood ear mushrooms reminded me how interesting a side dish can be. Dressed in a Japanese sesame-vinegar marinade, they were an adventure in texture — almost suede-like on the surface and satisfyingly firm but yielding to the tooth. Crisp cucumber pieces provided contrast and freshness, and it was an outstanding example of how to make the most of a star ingredient.
Next was burrata, a generous, stretchy hunk of mozzarella filled with cream. Served room temperature with seasonal roast peach and warm fig, it tasted of late summer, and although I think it could have used a fourth ingredient to nudge it into the realm of savoury, it was an otherwise flawless expression of purity and indulgence.
I haven't even got to the mains and the pizza, but these were lovely too — though I would call for more vegetarian food on the menu, cooked to the same creative standard as the numerous and excellent meat options.
Overall though, Little Jimmy has very few flaws and much to recommend it. When I visited, the downstairs toilets weren't finished and you could almost smell the new paint in the dining room, yet it still had the smooth and warm bustle of a restaurant that had been there for many years, and was set to continue for many more.
Share this:
More Food & Drink / Dining Out