Restaurant Review: Lord Kitchener, Sandringham
Sandringham's new gastropub needs to aim high to win over the locals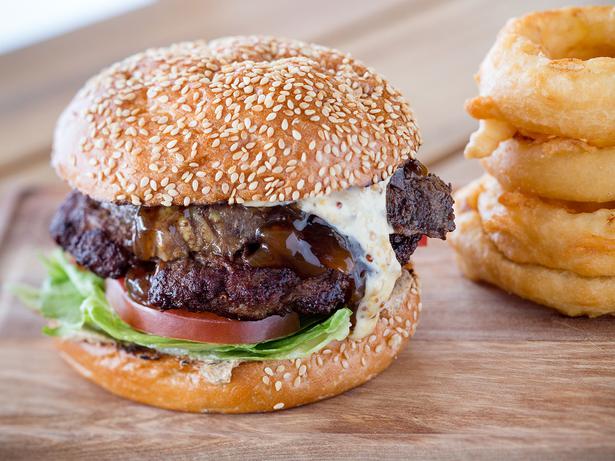 Wednesday Nov. 23, 2016
Style: Gastropub
Address: 6 Kitchener Rd, Sandringham
Phone: (09) 815 1933
Bookings accepted
Drinks: Fully licensed
From the menu: Pizza $24, chip butty $12, pie $24, burger $24
Rating: 6.5/10
For quite some time now there have been homes in Sandringham selling for over $2 million, but you wouldn't guess it from the local shopping centre which is dominated by a collection of bulk stores and diverse restaurants. By now you'd really expect at least one Nature Baby and a cupcake boutique to have sprung up in response.
Of these restaurants, Paradise seems to be the acknowledged favourite, though what I mostly remember from my visit is being made to place my order in a sort of waiting room next to the main dining hall. Eventually someone called me through and I was delivered to my table at about the same time as my food, which was all a bit unusual but the grub was good and the system seemed to work — better than dealing with busy periods by putting a sign up saying "1.8X SURGE PRICING" I suppose.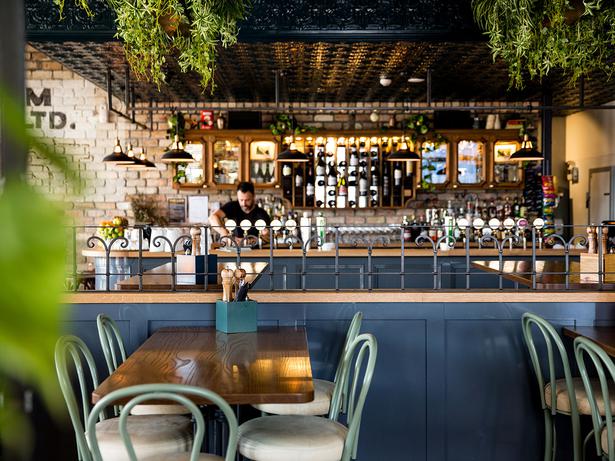 Anyway there are only so many times a millionaire land owner can eat vegetable jalfrezi on a Friday night, so the gentry must have whooped into their Nespressos when they learned that someone just off the strip was opening that most middle-class of all businesses: the gastropub. Named for an imperialist British army officer who bossed around Indian troops for a living, Lord Kitchener could probably have gone with a less provocative title, but otherwise the signs looked promising: a decent outdoor area, a moderately good beer list and a dedicated restaurant menu.
It looks even more exciting once you're inside, with some fancy interior decor. They've put up a striking wildlife-themed wallpaper on the way to the toilets, though I don't think it's native fauna because I didn't recognise any of the birds and there are a couple of mammalian-looking critters which, if this was New Zealand, wouldn't be sitting there looking cute, they'd be munching through the birds' eggs, nest and young.
I elected not to seek further information from the staff, who are nice and friendly but who are not quite coping with the very busy eatery they've found themselves in charge of. Our table had no cutlery or condiments so I had to go looking for some. Water doesn't seem to be part of their standard offering which is a bad move for a menu that relies on heavy, fried meals. My dining buddy eventually requested some and they brought him one glass of the stuff, so I had to ask if I could have one too.
The waitress seemed puzzled, the same sort of reaction you'd expect if we'd each just asked her for a full glass of milk, but was eventually happy to oblige our crazy request. On the bill she typed in "Iced Water".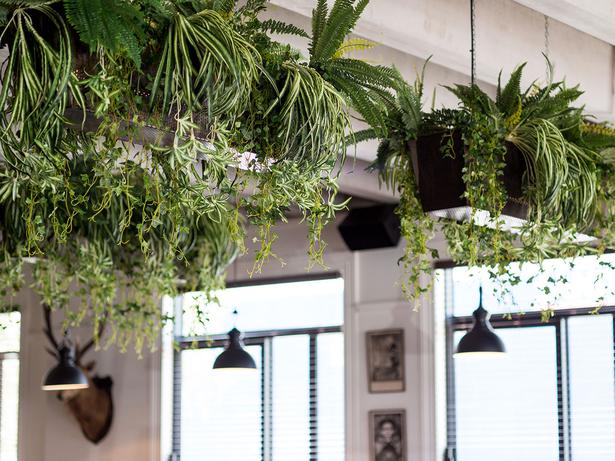 They do a really good pie — a flaky pastry lid over a stew of beautifully cooked steak in an intense gravy the night we visited, but it changes regularly. The bubble and squeak that came with it was good too. I had a burger, recommended on the menu and it was all right, featuring two cuts of beef: a slow-braised cheek and an overcooked mince patty. The flavour was saved by that cheek, along with a pretty good coleslaw and some slices of pickle; so not a "Best in Auckland" burger but definitely a "Best in Sandringham".
They do a chip butty which is hard to get wrong and a selection of pizzas which would hit the spot under the right circumstances. Vegetarians can choose from a tomato risotto main and a blue cheese crumbed mushroom entree — see, don't you feel like a glass of water just reading about this stuff?
We might have gone for a dessert if anyone had come back to take our order but there's only so long you can wait around before you stop feeling like sugar and start feeling like sleep. So we paid our bill and left.
As we exited I noticed a second branch of Paradise has opened right next door to Lord Kitchener who, as a military man, should know when he's being outflanked. This new Paradise apparently does a buffet — "all you can eat for $20 then spend the rest of the night hating yourself", as my local source memorably put it. She also told me about a secret Sandringham bar, on the condition that I not publish its details in case it gets spoilt by popularity.
So perhaps the area isn't as straightforward as I've made it out to be. The best news is that locals are getting out and supporting these new businesses — Auckland will get boring fast if all the action takes place in the central city.
Share this: