Restaurant Review: Mad Samurai, CBD
Pass the personality please, writes Jesse Mulligan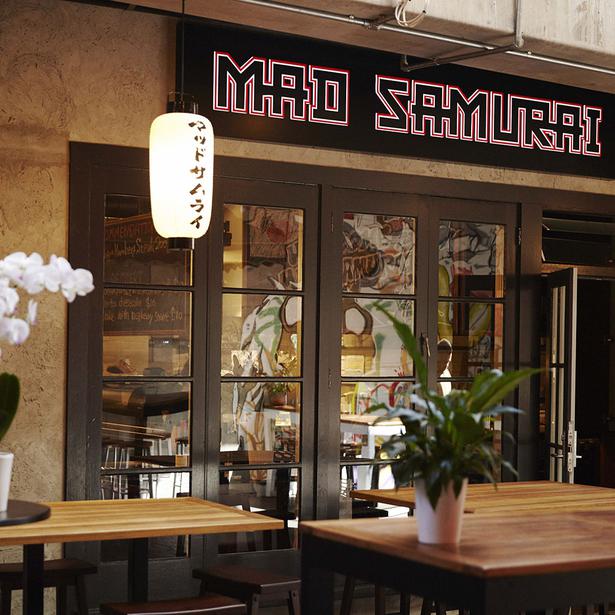 Wednesday Feb. 28, 2018
Cuisine: Japanese
Address: Shop 8, Snickel Lane, 23 Custom Street East, CBD
Phone: (09) 379 9846
Reservations: Accepted
Drinks: Fully licensed
Food: Wagyu croquette $10, Okonomiyaki pancake $12, Sashimi platter $28, Wagyu sushi $18, Salmon with sweet miso $24, Wagyu rump $42
Rating: 11/20
Score: 8-12 Disappointing, give it a miss. 13-15 Good, give it a go. 16-18 Great, plan a visit. 19-20 Outstanding, don't delay.
Like very short men, small Japanese restaurants rely heavily on their personalities. Think of the fabulous Icco in Morningside which, yes, serves great food but would be easily forgettable if it weren't for the numerous tiny touches they've applied to make it their own.
You look forward to going there because you're looking forward to seeing the owners as much as your favourite dish. At Kazuya, a fancier operation, the same applies; entering the highly polished, very charming world they've created behind that unassuming front door in Newton is half the reason you book in the first place.
READ: Restaurant Review: Icco, Morningside
Mad Samurai has no personality, and when you pay the bill you walk away and know that you will never ever return. It's a shame, because it's off a laneway in the city centre and should be one of those hidden secrets that only locals know about. Well, we should keep it secret from tourists, that's for sure.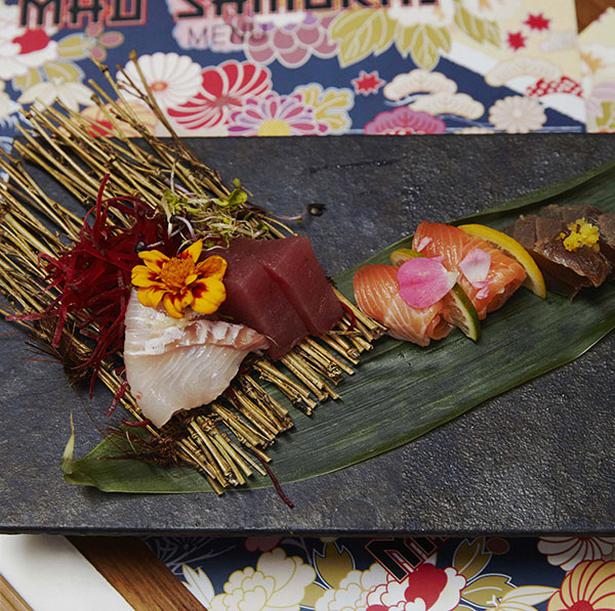 Built into a commercially developed indoor mall, the restaurant has about half its seats inside and the others out in the shared space. The indoor/outdoor thing ought to be fun but it's more like a food hall without the buzz. You could hear some faint music — they were cranking The Edge inside the restaurant — but the biggest noise was made by the family eating carbonara at the anonymous eatery next door.
We sat near a solo businesswoman nursing a glass of wine. Someone from Mad Samurai, I presume the owner, sat at one of the tables too, adding that sought-after "lonely man" vibe and occasionally interacting with his staff. When the Japanese waitress brought us menus, my friend said "arigato" and she replied "thanks".
READ: Four New Eateries To Visit Right Now
The menu is built around wagyu, a breed of beef fetishised by some. It's everywhere now but Mad Samurai really doubles down on it, offering perhaps 10 wagyu dishes. They don't supply any information about what they love about it, what you should be looking for or how to choose between, say, wagyu rump and wagyu sirloin.
So we asked for the rump but she misheard us and brought us wagyu croquettes, some very bland crumbed deep fried potato things that allegedly had some beef in them.
We ate them anyway and re-ordered the sirloin, which was unseasoned and not very cooked. But it came with a tiny hotplate you could use to finish it to your level of satisfaction, which worked well.
It was also served with a tiny dish of seasonings and condiments apparently designed in Kobe, the home of wagyu. They were pretty good, a spicy citrus-pepper paste in particular, but there was little sign of the one thing that really makes meat taste good: salt.
READ: Jesse Mulligan's Hot Spots Around Auckland
Maybe it's a traditional Japanese thing but I've had some pretty incredible, salty, sweet-savoury slices of miso scotch fillet at places like Ebisu, so if they're paring things back here for a reason, it'd be good to know why they think their own technique is superior.
I actually don't blame the wait staff or the guys in the kitchen. This is just a poorly conceived restaurant where they haven't spent any time on training and have put zero thought into the customer experience. Maybe the name, Mad Samurai, is a clue to how seriously the owner takes Japanese culture. Well, at least the sashimi is good.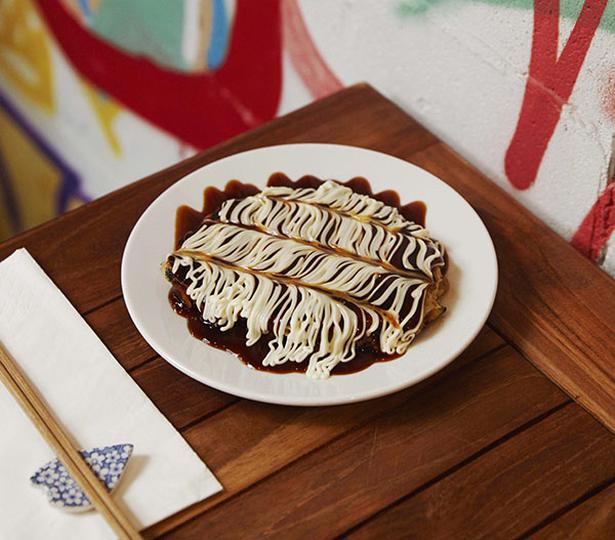 And then there was the salmon, cooked perfectly but without any fire so there was no caramelisation or even the little brown singe marks you get from fast baking.
We asked if we should order rice with it and she said yes, but it came on a bed of mashed potato. We ordered the wagyu sushi and it arrived, three pieces for two people, with no cutlery so we awkwardly divided the third bit with our chopsticks.
Sure, one of us could have been generous and you don't expect sushi to come with a knife and a fork, but it was another example of the restaurant not really being fussed about what happens once the food reaches the customer. Neither did our okonomiyaki come with any cutlery and there's no way to divvy up an egg pancake with two tiny pieces of bamboo.
READ: Restaurant Review: Cocoro, Ponsonby
I could go on (I have gone on) but let's get out of here and go find somewhere nice to eat. Like any of the other three Japanese restaurants I mentioned, or Masu or the exquisite Cocoro. They'll all be more expensive than Mad Samurai (though with drinks the bill here came to $200) but you'll do better with almost every aspect of the dining experience.
Save Mad Samurai for a quick, cold Asahi after work and hope that Snickel Lane's future tenants are good enough that we don't have to ban cruise ships passengers from this part of town.
Share this: