Restaurant Review: Madam Woo, Takapuna
Jesse Mulligan is seduced by Josh Emett's new Malaysian-inspired eatery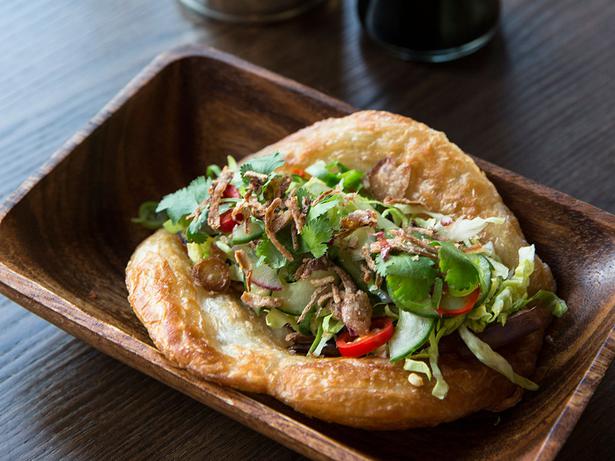 Wednesday Aug. 5, 2015
Address: 486 Lake Rd, Takapuna
Phone: (09) 489 4601
Cuisine: Malaysian
From the menu: dumplings ($9), chicken satay $12, Pork hawker roll $14, eggplant hawker roll $14, beef rendang $29, honey and soy squid $17, Woo salad $15
Drinks: Fully licensed
Rating: 9/10



It was August 2013 that New Zealanders first heard "cronut" — a word none of us could get enough of at the time but which now, two years later, seems as lame and dated as "Gangnam", "twerking" or "amazeballs".
The cronut — essentially a doughnut made from croissant pastry — was born and copyrighted in a boutique New York bakery. Here, in Auckland, the first cronut worthy of the name was baked and fried at the sublime Takapuna Beach Cafe; I know this because I was the one who made the phone call and convinced them to give it a go.
Now, in August 2015, I've become obsessed with a new food mash-up, just a few hundred metres away at Malaysian-inspired eatery Madam Woo. Here, chef-co-owner Josh Emett has invented the roti-taco/rotaco/tacoti. For now let's call it what he calls it: a hawker roll.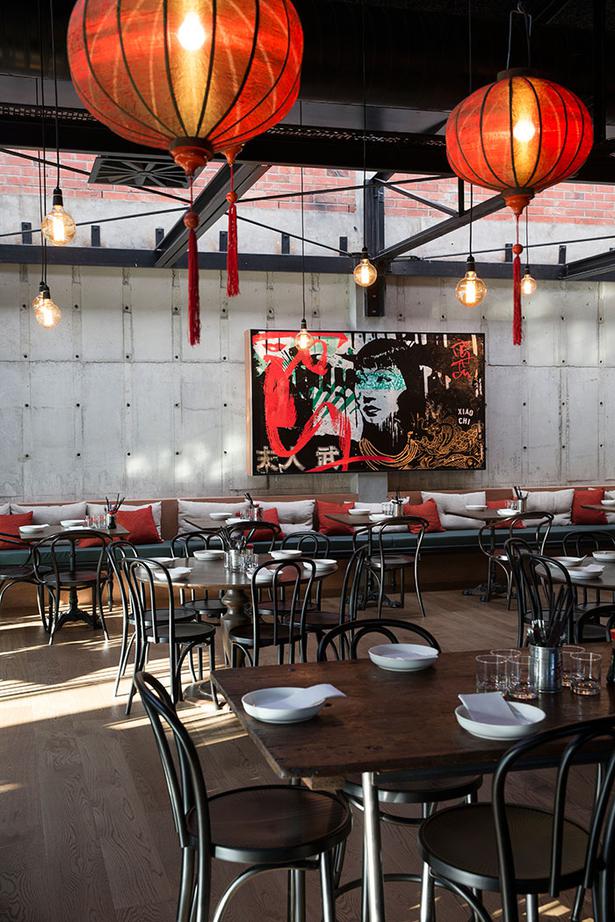 The hawker roll is a small, circular roti bread served with a little pile of goodness on top — sticky pork, or coconut-spiced chicken or, my favourite, soy sesame eggplant. The roti is layered, buttery, flaky, like a croissant, and the filling is darkly savoury, but it's mixed with vinegar-pickled cucumbers and salad greens, which refresh the mouth for the next bite.
The idea is that you pick the whole thing up and eat it like a soft taco with one hand, while using the other hand to strike at anybody who looks like they're coming in for a bite.
Madam Woo is an outstanding restaurant. It's the one we've been waiting for.
God knows how Josh does it. He's filming Masterchef, raising a family, running a couple of places in Queenstown and doing whatever it is he does at Ostro, and he's up at the Madam Woo pass, inspecting every dish that goes out and looking, if I might stray off topic for a moment, exceedingly handsome (a women's magazine once asked me to pose on the cover with Josh for a story on silver foxes. I told them to axe the pretty boy and find a chubby politician for me to stand next to.)
Emmet is one of the most charismatic chefs you'll meet, and he isn't even the most likeable person in the restaurant. Well, we could call it a draw between him and the waitress, expertly pointing us to her favourites on the menu. And then there's the restaurant manager, gracefully herding and directing the queue as it threatened to snake out the door. The restaurant was full with eager North Shore beavers at 6pm, so arrive late.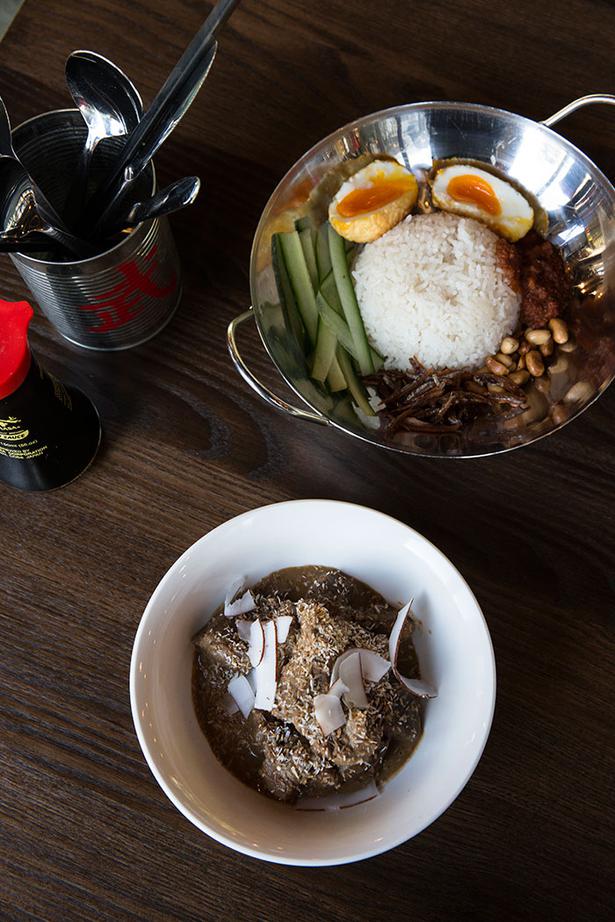 The beer list is good and the wine list epic, with whites listed under "Ying" and reds under "Yang". It's cute, so cute, that I elected not to point out that it should actually be yin and yang.
I loved the food, almost all of it. They do a squid dish which is scored deeply beforehand and dusted with tapioca flour for some crunch then plunged into hot oil and removed at the perfect moment, then tossed in a sticky sweet pan of onion, honey, soy, whole chillis and, I'm bound to say, not quite enough Szechuan peppers to warrant a shout-out in the menu.
The only slight let down for me was the beef rendang, a dish traditionally cooked so long that the meat, first boiled in its broth, begins to fry in a rich dark paste after five hours.
At Madam Woo, the meat was more grey-brown and seemed hardly to have reached the second stage of cooking, though it tasted all right and I had good fun tossing it with the other elements of the lemak — anchovies, peanuts, rice and boiled-then-fried egg.
One of the loveliest aspects of the restaurant is that children are welcome and have their own menu. It's one thing to say you cater to kids, and another to really mean it.
Dare I say it, this feels like a restaurant owned by a dad. A dad with a handful of Michelin stars and an arse that just won't quit.
Share this:

More Food & Drink / Dining Out