Restaurant Review: Merry Mumbai, Parnell
Jesse Mulligan visits Merry Mumbai where it's all bark and no bite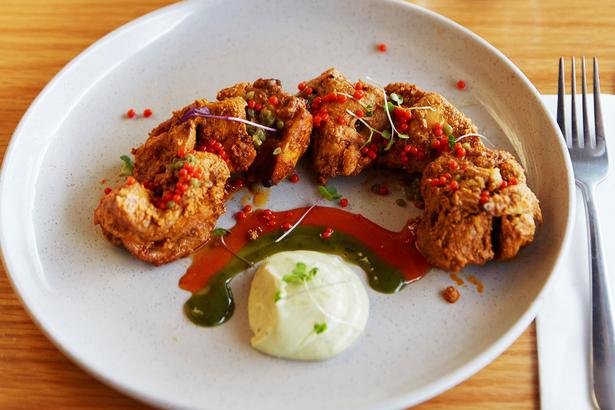 Wednesday Nov. 14, 2018
Cuisine: Indian
Address: 115 Parnell Rd
Phone: 09 377 7898
Reservations: Accepted
Drinks: Fully licensed
From the menu: Lamb kebabs $21, chicken tikka $18, lamb tamda rassa curry $19, chicken kadahi curry $18, palak paneer $18
Rating: 12/20
There is not much to love at Merry Mumbai, an Indian restaurant on Parnell Rise that was almost empty on the Friday night I visited. I'd seen some flash photos and a press release-style write-up on a food blog earlier this year so had high hopes that this might be the excellent upmarket curry house I'd been waiting for.
But I quickly discovered what the locals have clearly already worked out — that some reasonably good food is not enough to make up for the restaurant's numerous deficiencies.
READ: Restaurant Review: Satya Chai Lounge, Karangahape Rd
Everyone who works here is very nice, but they didn't have enough staff even for the 10 or so diners that showed up to eat in the two hours I was there. It felt like one up front and one out the back, so that you couldn't get in a drink order until each person at the table behind you had received their dessert, and its backstory.
Something was going on with a menu changeover — I couldn't follow what — which meant that wines below a certain point on the page were not available. That was a shame, because the list is diverse and unexpected. They also offer some really good craft beer, which I'm increasingly finding to be a better fit for this cuisine than gulping down a gewurztraminer between mouthfuls of dark gravy.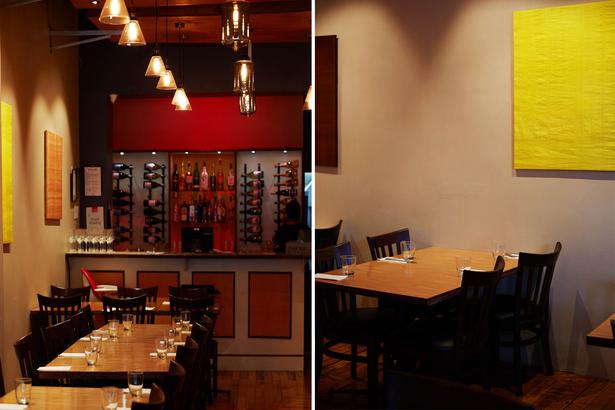 My dining buddy was a coeliac and the server went to some lengths to make sure he would eat well. The "gluten-free roti" was unavailable — had it ever existed? — but by avoiding and occasionally substituting from the standard menu he ended up ordering like a king (the King of Speltland, perhaps).
However, there were clearly some big problems getting our food cooked. We arrived around 8.30pm and didn't get our first mouthful until 9.25pm, which was unforgivable in a mostly deserted restaurant. Fifteen minutes into the wait our server came to ask us, "would you like everything at once?".
READ: Where to Find Auckland's Spiciest Eats For Hot Food Fans
Our table was about one square foot and we'd ordered seven or eight things so I don't know how she thought she was going to manage that, but the question also suggested that the food was imminent. It was not. Starving hungry and with nothing to nibble on, I stared at my own hand and wondered what it would taste like with raita.
When the food finally arrived it tasted okay. The chef has a fine-dining ambition not quite matched by the flaky paint job at Merry Mumbai. "Melting lamb" kebabs — more accurately, pan-fried discs of lamb puree — arrived under a glass dome that was removed to release a pleasant smoky aroma. Crispy but bland paneer pieces came with bright green and red dots of indeterminate origin that suggested 1980s nouvelle cuisine.
Our first curry tasted good enough but the meat — geometric and uniform cubes of lamb — sort of bobbed in the soup unappealingly. A chicken kadahi was much better, the meat recognisably the star of the dish with a zingier, more textural sauce glazing the chicken rather than drowning it. The third curry was a palak paneer, with a pleasingly bright green spinach gravy providing a good amount of spicy flavour to the cheese.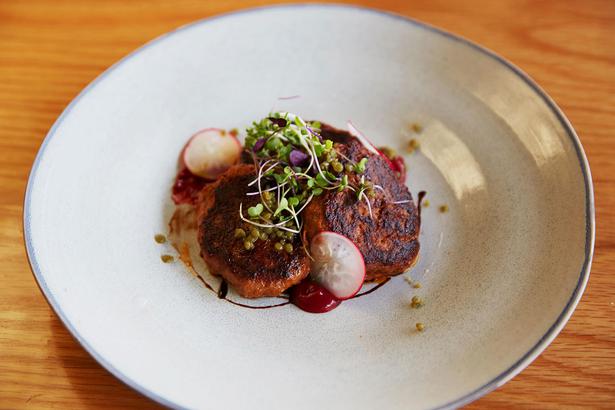 The chef came to our table to introduce himself. He was a kindly older man with a fulsome moustache and a look of wary pride. I had been hoping to gap it shortly after our mains but he insisted that we stay and try his icecream.
First, though, he had some magic to perform, disappearing momentarily then returning with a couple of pastry shells and a jug of dry ice. His bio says that he's a botanist, and he seemed very at home in this impromptu science lab, beaming with satisfaction as the CO2 flash froze our desserts.
Reading between the lines, I think perhaps his business partners are not quite as excited as he is about this cutting-edge molecular approach. It's not hard to imagine a regular refrain of "just cook a simple curry Markarnd!" during their weekly catch-ups, and though it was hard not to like the guy I'm not sure, given his talents and interests, that this is the restaurant that will make him famous.
READ Restaurant Review: Cassia, CBD
Luckily he has a sideline — a range of Indian flavoured ice creams that really are good. We tried a scoop of cardamom and pistachio and a scoop of rose water and both were delicately but distinctly flavoured. After making them for his own customers over the years he's now branching out and selling them to other outlets under the brand "Subi" — named for his late sister.
So let's wish him luck on that venture and no hard feelings on this one. Merry Mumbai is not worth your time, but I was pleased to have taken the bullet on your behalf.
Share this: